Hot Shots Golf FORE!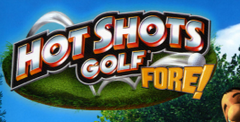 Download Hot Shots Golf FORE! and tee off in this fun and addictive golf game! Master your swing, compete with friends, and conquer challenging courses in this engaging sports experience. Ready to hit the greens? Play now!
Golf is the gentleman's game: a sport steeped in refinement and etiquette, a sport of class and prestige, and a sport that's reserved for the elite few' well, unless you're playing Hot Shots Golf FORE! on the PlayStation 2. If you are, then just throw all of that out the window. Ninjas and samurais putting side by side with Hollywood executives and professional wrestlers? Oh yeah, I'm in.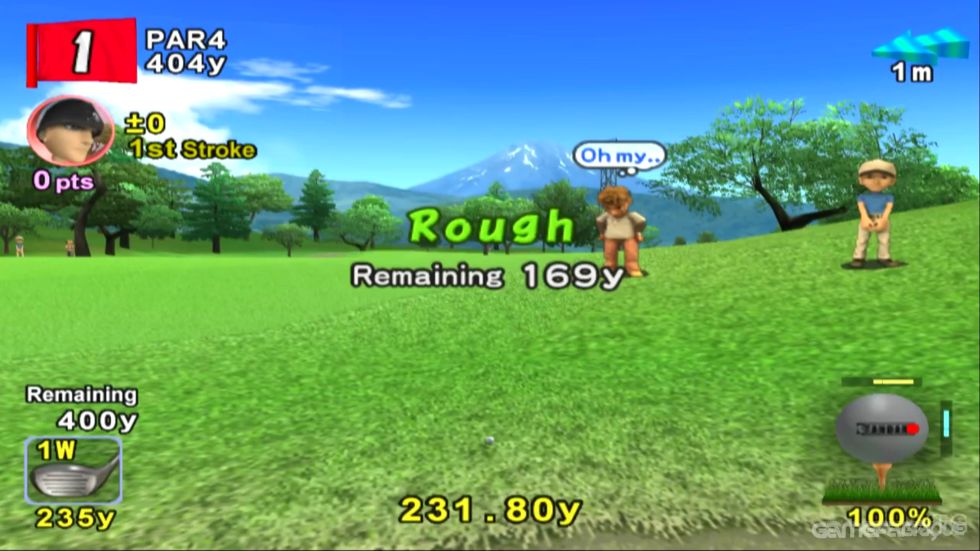 Behind the humorous characters - who, by the way, are so stereotypical it's laughable - lay an incredibly realistic golf game. Before each drive, you'll have to take the wind speed into account, what terrain you're hitting off of, how the weather will play into your shot, the height differentiation between you and your target, how the ball will roll... well, all that among many other things. However, the intricacies of golf aside, Hot Shots Golf FORE! is still a fantastic pick-up-and-play game. Even golf novices shouldn't have a hard time picking up Hot Shots Golf FORE! and having the hang of the game within a few holes.
Much like Mario Golf: Toadstool Tour, Hot Shots Golf FORE! uses a three click swing system: one for the upswing, one for the downswing, and one for impact. It's the same system that's been in use for the other three Hot Shots Golf games, but if it ain't broke up don't fix it, right? It's easy to learn, hard to master and allows for incredible precision without ever becoming completely trivial; can't really ask for much more than that.
Hot Shots Golf FORE!, like most sequels, is about providing more: more courses, more golfers, and more features. In spite of the game's wacky approach to golf, the course design is fairly straight laced - however, that's not to say that they aren't well made. They're challenging, beautiful, and numerous, with plenty of subtle features that will take time to truly master.
And if Hot Shots Golf FORE! is anything, it's addictive. With so many unlockables at your disposal, it's almost guaranteed to suck away hours of your time, especially since the core gameplay is so solid. Add the new online mode into the mix, and you'll undoubtedly be putting on virtual greens across the world for a long time to come.
Really, the only major fault that can be found here is the audio selection. The game features a lot of ditzy elevator music, and while you can't expect a golf game to be heavy on hip music, the music featured in Hot Shots Golf FORE! is repetitive and bland. Likewise, the character's one-liners can become tiresome since they all sound off so often.
It's hard to find many faults with Hot Shots Golf FORE! The visuals are solid, the gameplay is true to the game of golf, the content is enjoyable and plenty, and the weakest point of the game, the audio, is still passable. Golfers raised on the Tiger Woods PGA franchise might be turned off by the swing system and the wacky presentation, but rest assured: Hot Shots Golf FORE! is well worth your time, whether you're a golf veteran or not.
Download Hot Shots Golf FORE!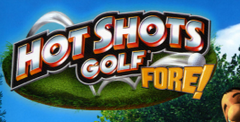 System requirements:
PC compatible
Operating systems: Windows 10/Windows 8/Windows 7/2000/Vista/WinXP
Playstation 2 Screenshots
See Also
Viewing games 1 to 7