KKnD Xtreme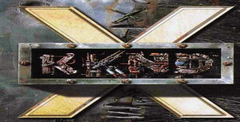 C&Cs evil twin makes a reappearance after nine months, this time with 30 extra missions and a new 'Kaos' mode to liven the C&C Christmas party.
Unlike other clones, KKND tailed to offer anything particularly new over Red Alert, and even this version could be seen as an unsubtle cash-in. The thing is though, KKND still stands up there with the best ot them. Okay, so it doesn't have lovely 3D polygons or fabulous Al, but it does have some furious action, great units (though no new ones), and an antipodean tongue stuck firmly in cheek.
The Kaos mode allows single players to play multi-player style games and the Al's been tweaked (though not by much). It's not as deep as Dark Reign, nor as thigh-strokingly sexy as Total Annihilation, but with 60 missions in total, KKND X-Treme is sure to keep newcomers going for quite a while. Great fun if you just want something simple - and enjoyable enough in its own right foi those who aiicddy own a copy of KKND.
Download KKnD Xtreme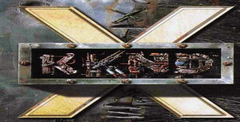 System requirements:
PC compatible
Operating systems: Windows 10/Windows 8/Windows 7/2000/Vista/WinXP
Similar Games
Viewing games 1 to 13