Lust Legacy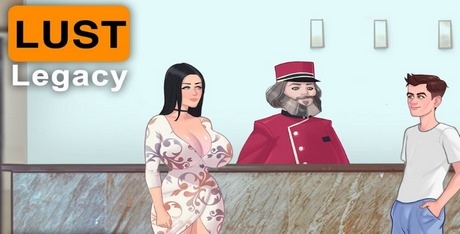 Click the "Install Game" button to initiate the free file download and get compact download launcher. Locate the executable file in your local folder and begin the launcher to install your desired game.
Lust Legacy is an erotic visual novel about your father's strange legacy and building your own porn empire. After his father's death, the hero's life falls apart at the seams, but a chance find forces you to start your own investigation and continue your father's success in building a porn empire.
Pros of the game:
The game won't keep you bored. Enjoy the detective story and make adult movies in parallel
Save and watch your favorite clips or scenes with the main character himself
Your favorite adult film stars are already in the game
Download Lust Legacy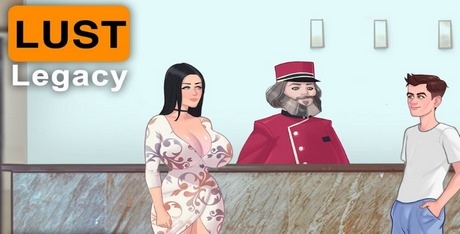 System requirements:
PC compatible
Operating systems: Windows 10/Windows 8/Windows 7/2000/Vista/WinXP
Game Reviews
I have to say that the description of Lust Legacy is better than what the game turned out to be. Now, to be fair the game is still technically in an early access state so it could be something that is greatly improved here so I am willing to give it the benefit of the doubt. Still, I did end up having some fun with the game and I will probably come back and check out the next update when it is released.
A Video Is Worth A Thousand Words
Ok, so I read the premise of Lust Legacy and that was what drew me to the game. Our father has died and he left a strange video. Turns out, our dear old dad was not the man we thought he was. Turns out he was worried people were after him and not only that he was a porn star and porn director, a real legend in the industry as a matter of fact and all signs point towards him being murdered!
I was so in on this that I downloaded the game as soon as I read it and was legit very excited to play the game. I cannot think of another lewd visual novel that got me this excited by the premise alone! I am sure I am not the only one that felt this way when they read the description of the game.
What A Premise!
That premise had me so excited to play Lust Legacy, the idea of trying to run a porn company all the while looking out for the well being of our family from the guys that killed our dad. However, the execution never lives up to the premise. To start with, the plot in the actual game is wafer thin, it basically moves from one scene to the next and never really dives into things.
This is such a missed opportunity as the premise is something that I think sounds so interesting. I know that it is a bit crazy and a bit over the top, but it is something that I really did love the sound of. As far as the actual gameplay goes, what we have here is a standard lewd visual novel where you read the story and then make what you feel are the appropriate choices to move things along in the direction you think is best.
That MTV Toon Look
When I look at a game with an art style like Lust Legacy has I always get vibes from MTV shows from the 90s and early 00s stuff like Beavis and Butthead, Daria, and Undergrads, remember Undergrads? Man, that was such an awesome show! Anyway, this game has a very "American" kind of look to it and I am ok with that. Our MC is a kind of goofy looking dude that somehow manages to pique the interest of these hot chicks. There are just a few lewd scenes in the current build that I played, but the ones that are here are well done. I do not even think they need to "polish" the game up at all as the way it looks is fine.
Final Score: 7/10 (based on an early access version of the game)
7
I feel kind of harsh saying what I have said about Lust Legacy as the game is still in early access. As far as I am aware, the version of the game I played (in early February 2023) is the first update of the game so it probably still has a long way to go in regards to being finished so perhaps by the time you read this the story has been fleshed out and lives up to that fantastic premise.
Pros:
The MC is interesting
I love the idea of our dad being this murdered porn legend
Protecting the family and running a porn company is cool
I like the MTV style cartoon visuals the game has
Cons:
For such a great premise, the plot in the actual game is very thin
The game is still a long way from being complete
See Also
Viewing games 1 to 8