Need for Speed: Shift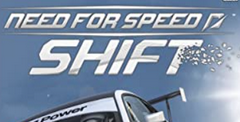 Click the "Install Game" button to initiate the free file download and get compact download launcher. Locate the executable file in your local folder and begin the launcher to install your desired game.
One Of The world's most commercially successful driving series returns with its most accurate portrayal of driving yet. Gone is the bling of recent offerings. Instead we have an experience that's closer to Forza and Gran Turismo even if it does fall short of the physics perfection that is GTR2.
With four different cars to sample and two tracks to tame, including a gorgeous London street circuit and the classic Spa-Francorchamps in Belgium, the demo offers a balanced example of NFS: Shift's blend of fantasy and realism. Plus, if you rack up 10 star achievements, which can be earned by setting fastest laps, podium finishes, top speeds and race wins, you get to unlock the Pagani Zonda F.
The racing community is truly divided on whether Need for Speed: Shift is a sim, arcade game or some kind of glossy hybrid. This is your chance to add your voice to the debate.
Download Need for Speed: Shift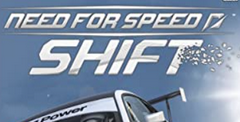 System requirements:
PC compatible
Operating systems: Windows 10/Windows 8/Windows 7/2000/Vista/WinXP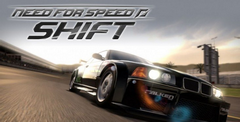 System requirements:
PC compatible
Operating systems: Windows 10/Windows 8/Windows 7/2000/Vista/WinXP
System requirements:
PC compatible
Operating systems: Windows 10/Windows 8/Windows 7/2000/Vista/WinXP
Game Reviews
When Learning HowTo Drive, There Are Things That Put Your Drivinginstructor a little on edge. Proudly discussing the many hours you've spent speeding around virtual tracks is one of them.
As much as you'll hate me for destroying your dreams, apparently "trading paint'' isn't something to aim for, drifting is not acceptable behaviour when driving to Tewkesbury, and revving the guts out of your Fiesta as you wait for the lights to change will not result in a perfect launch and propel you to victory. Depressing, isn't it?
To further confuse you and convince you that power slides are a good idea, along comes Need For Speed: Shift. The latest in a long line of games dating back to the early '90s, Shift marks a supposed radical change in the franchise, pushing aside The Fast and The Furious-style street racing in favour of realistic real-world tracks. As such, if you're of the opinion that your brain is likely to melt and dribble out through your nostrils at the thought of races without jumps, police or loud music proclaiming the benefits of "bitches" and "bling", you might want to hold a bowl beneath your chin for the remainder of this review.
That being said, while Shifts central concept and aim is somewhat different to the badassery of previous NFS titles, it hasn't been left entirely untouched by its predecessors.
Loving Feeling
"But how does it feel?" you might be asking, like somebody whose friend has just stuck their hand in a pot of poo. I can tell you with great certainty that it feels good.
After a prolonged absence from the series, the driver's seat view returns with great aplomb, adding a fantastic level of detail and immersion to the proceedings, and somehow further emphasising the weight and power of whatever vehicle you're driving. On the highest realism settings, simply keeping all four wheels on the track is challenging, yet this is a matter of skill rather than dodgy physics. On that note, the physics have received a lick of paint too since last we ventured into the NFS franchise. Should your car slide over the edge of the track and onto the grass or gravel, you'll notice with satisfaction (or panic) that the rough terrain is dragging those two wheels slightly, and your vehicle is beginning to tug in that direction. Should you then crash, you'll feel it, and you'll sympathise with your poor, abused avatar as he grunts and the screen jolts into a monochrome haze. Sadly, smashing head first into a wall will not result in a first-person Flotout-style ragdoll dive through the windscreen.
Tarmac Joy
To put it simply, perhaps one of the most important things in a driving game is that it captures that connection between driver and road. You should be able to sense the road surface through the vehicle, even without force feedback. This is something that Shift has long been boasting that it would do, and it has succeeded. Unfortunately, and in spite of the game's engrossing core gameplay, there are issues that may turn those looking for a deeper experience off.
Firstly, the career mode is simply too forgiving. Cock up a race, and you can restart it Decide that a track is driving you right up the wall, and you can come back to it later.
The rewards, too, are more than generous and it's unlikely that you'll find yourself short of cash, as damage to your car isn't persistent and there's no simulation of repair times and costs. Similarly, crashing isn't nearly as serious as the visuals suggest Try as I might I failed to total the vehicle.
Shift's overall presentation is smooth, but tainted by a console-esque lack of mouse support on the menus, an excess of flashy but redundant screens, unskippable cutscenes and a general sense that, for better or for worse, this is still very much Need For Speed.
All in all, this is a highly enjoyable racing game with a lot of polish and it's good to see the franchise try a little harder. However, serious Racers will be put off unless they're fans of the Need For Speed vibe.
Playstation 3 Screenshots
Similar Games
Viewing games 1 to 6