Need For Speed 2015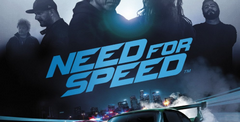 Download Need For Speed 2015 and ignite your passion for street racing! Customize your rides, conquer the streets, and become the ultimate racing legend. Experience the thrill of high-octane action and race now!
a game by
Ghost Games
Platform:
PC
Mode
Single-player, Multiplayer
Setting
Ventura Bay, a fictional city inspired by Los Angeles
Gameplay
Open-world street racing with various race types, car customization, and police chases
Playable Characters
Customizable protagonist
Graphics
3D graphics, realistic car models, and dynamic weather effects
Editor Rating:

7.6

/

10

, based on

4

reviews,

2

reviews are shown
User Rating:

6.9

/

10

-

58

votes
Rate this game:
See also:
Need For Speed Series
I feel that with Need For Speed 2015 EA was trying to reboot or at the very least reinvigorate the franchise. To be fair, I feel that there is far more good Need For Speed games than there are bad ones and this one here I think is just teetering on the edge of something that is really special.
The King Of The Road
The main single-player campaign in the game is actually a great deal of fun. You are the new racer on the block and you want to prove your worth. The game has five different "racing disciplines" for you to master to prove this. They are, speed, style, crew, build and outlaw with each one having different things that are required of you. It is a solid game mode and one that I think does not get the love it deserves, perhaps this is because you can plow through it in just a couple of days?
The single-player aspect of this game is way better than the multiplayer mode if you ask me. The multiplayer flat out sucks! The always-online thing just did not click for me as I would much prefer being able to play against who I want and when I want.
Is This The Sega CD?
One of the things that I love about Need For Speed 2015 is the way the story is told. This game uses FMV and it is awesome. The game plays it straight, but you can just tell that these actors were having a great time doing all this stuff. Some of it is downright cringy, but I love it. Not many games use FMV these days so it is cool that this is a series that loves to do just that.
Watch It There Slick!
On the road, this is a fast and furious arcade-style racer, and the most like the Underground series we have ever gotten up to this point. The fictional city of Ventura Bay is massive and has three very distinct locations that you can race on. The way you can glide around corners is really cool and I like the way the game lets you decide if you want more focus on the grip or the drifting.
The presentation is fantastic. The car all look amazing, even if the selection is a little limited compared to a Forza or Gran Turismo game. It sounds like a strange thing to get excited about, but I love the way that the road looks when rain is pounding off it. The only downside to the "presentation" is the sound, I got royally sick of the soundtrack after about an hour!
Check Out, My Ride Man!
Need For Speed 2015 has a great amount of customization for you to play around with. You can have a few different cars in your garage at any one time, but I found that I just stuck with two as I kitted these things out to be freaking supercars! It was a lot of fun to do and many of the cars let you tinker with pretty much every aspect of them.
The only downside here is that some cars (I am looking at you Ferrari) do not let you change much at all. To be fair, I am assuming that this is a licensing thing where a company like Ferrari did not want people messing with their car designs.
7.5
I bet when you came into this Need For Speed 2015 review, you thought there was going to be a lot of complaining about the online aspect! Well, while that is not something that I liked about this game. Even though it is very barebones. I do feel that EA really did try with this one and it set the groundwork for what could have been a reboot of the Underground series. It may be a bit on the shallow side, but this is still a fun arcade racer.
Pros:
The game looks fantastic
It is the closest we have come to the Underground series
Tons of customization options
It is very easy to get into
The FMV stuff is awesome and hilarious
Cons:
The game is rather shallow in pretty much every regard
What were they thinking with the always online thing?
Download Need For Speed 2015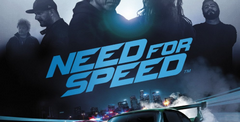 Minimal System Requirements:
OS: Windows 7
CPU: Intel Core i3-4130 3.4 GHz, similar CPU from AMD
RAM: 6GB
Graphics: Nvidia GeForce GTX 750 Ti, AMD Radeon HD 7850 with 2 GB of RAM
DirectX: 11
HDD: 30 GB free
System Requirements:
OS: Windows 8, 10
CPU: Intel Core i5-4690 3.5 GHz, similar CPU from AMD
RAM: 8GB
Graphics: Nvidia GeForce GTX 970, AMD Radeon R9 290 with 4 GB of RAM
DirectX: 11
HDD: 30 GB free
Game Reviews
As far as racing games goes, few series are more well-recognised than Need for Speed. NFS has been a staple in the racing genre for years, creating highly exciting environments and enjoyable storylines. While the series might not be producing too many games these days, Need For Speed 2015 was an impressive release at the time. Now we are around eight years since its release, how has Need For Speed 2015 aged? Does it still feel like a racer of the modern era, or has it been left behind?
An interesting reboot for NFS fans
The first big thing to note about Need For Speed 2015 is that it was a franchise reboot. So many games had come and gone before it that the 2015 release had to be a total restart for the entire series. That was interesting and it managed to offer a freshness that did indeed feel like a new start for the series. However, on release, the always-online component caused controversy.
Most fans of gaming do not like always online, as it can mean that games are eventually removed from being playable due to server costs. However, other issues came with the always online element. For one, it was not possible to pause – which meant that any kind of distraction mid-race would probably mean failure. Also, performance issues were rife – and while improvements did come along during the games lifespan, it was a poor first impression for the rebooted series. In terms of actual gameplay, Need For Speed 2015 continues the series direction of being rapidly paced and arcade-y in the way it plays. It is probably more akin to something like Burnout than it is to Gran Turismo, for example. The game was well-received in general for fun gameplay, but the elements above definitely soured its initial impression.
A required reboot that failed to finish first (7/10)
Given the time period that Need For Speed 2015 was released, it came out during a highly competitive era for racers. Therefore, it is fair to say that it quickly fell by the wayside. The fact a new game came out in 2017 meant that 2015s NFS offering was soon forgotten.
The game did bring together an interesting enough story mode, and the racing was fun enough. It felt slick, the visuals were impressive for the release time, and they still hold up pretty well today. Cars felt slick and fun to use, and the level of customisation was pretty incredible. However, the mission types in the story mode became quite dull and the AI could be a bit annoying to race against.
7
Generally, though, what Need For Speed 2015 delivered was a fun racing game that simply did not live up to the NFS brand name. If you are looking for a starting place with the series, though, this release might be a decent place to start – if nothing else to see what was improved in future editions.
Pros
Fun racing game with visuals that still stand up pretty strong to this day
Excellent vehicle customisation made it easy to build exactly what you wanted
Impressive world detail that made races feel engrossing and enjoyable
Cons
Story mode was fun, but the actual plot and characters were hard to warm to
Always online controversy caused performance issues and held the title back
See Also
Viewing games 1 to 4