Need for Speed Most Wanted
The Dukes Of Hazzard.The Cannonball Run, Smokey And The Bandit - admit it, hapless law enforcers getting royally shafted in car chases (mostly by Burt Reynolds it would seem) make you laugh. In recent times the Need For Speed franchise has been off exploring the Fast Car market with Need for Speed Underground & Need for Speed Underground 2, but Most Wanted signals a return to more familiar territory. A spiritual successor to the Need For Speed Hot Pursuit titles, it taps straight back into that comic relationship between cop and fugitive.
While many elements have been carried over from Underground, including the main game modes and the free-roaming cities, there are some changes. Some new modes adorn the hood and events are no longer strictly limited to night-time, but it's the reputation aspect that's got us excited. Basically, your ride gets pinched at the beginning of the game and the only way to get it back is to work your way up the list of the 15 most respected racers around: the Blacklist You can only challenge the next on the list once you've built up enough of a reputation, accomplished by winning races and building up your 'Bounty'.
Download Need for Speed Most Wanted
System requirements:
PC compatible
Operating systems: Windows 10/Windows 8/Windows 7/2000/Vista/WinXP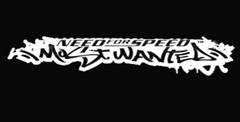 System requirements:
PC compatible
Operating systems: Windows 10/Windows 8/Windows 7/2000/Vista/WinXP
System requirements:
PC compatible
Operating systems: Windows 10/Windows 8/Windows 7/2000/Vista/WinXP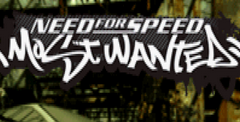 System requirements:
PC compatible
Operating systems: Windows 10/Windows 8/Windows 7/2000/Vista/WinXP
Game Reviews
The basics: In Most Wanted, the Man finally cracks down on Underground's import tuning and open-city racing, so you'll have to outrun your fellow street racers and a half dozen smokies.
How was it? Only the XB360 version was playable, and though it was a one car, one track drag-race-only demo, it did look pretty damn good. My clearly not stock BMW M3 appeared almost photorealistic, and the asphalt--not something I've ever been moved to comment on in any other game--was networked with tiny and not so tiny cracks. As I barreled out of a dark tunnel into sunlight (that's right, street racing isn't just for nighttime anymore) the screen was washed-out white for a split second to simulate the way a human iris adjusts to large brightness changes. Lovely.
The difference in gameplay feel between Most Wanted and its predecessors isn't very noticeable, though. I used the new Speedbreaker feature (think slow-mo bullet time for cars) to drive underneath a semi-trailer; it works well and looks cool, but it's nothing that hasn't already been done in Midnight Club and countless action games like Max Payne.
As an avid racing game fan, the one sub genre I have mostly steered cleared of is the street racing niche. Over the last few years, we have seen the Midnight Clubs and the Need for Speed Undergrounds (along with other less notable titles) and while I have dipped my toe in these waters, I have never made the full dive into the deep end ' until now. Need for Speed Most Wanted has opened my eyes to street racing and has done so in an exceptional way.
As you can see from the 'Recommended Buy'? ranking, I really enjoyed this game. In fact, I was a bit surprised just how much this game sunk its claws into me and did not let go. First off, with any racing game, the racing action has to have a solid feel. It does not necessarily need to be realistic or unrealistic; it just needs to fit the feel of the game. I am here to tell you the racing action in NFSMW fits the game perfectly. You will find a nice blend of realism and arcade action. The game is not punishing for running over most inanimate objects such as trees and light poles, merely slowing your momentum momentarily. However, hitting larger and more substantial structures will slam your ride to an immediate halt costing you precious seconds. Basically the game promotes reckless and wild driving but you gotta have a few checks in the system to keep you in balance.
Another cool aspect of the game is the return of the fuzz. The Need for Speed series has spent some time dabbling with the law enforcement in the Hot Pursuit games and it's nice to see their heavy involvement in Most Wanted. Aside from making your way through the blacklist of opponents working your way to the top of the street circuit, the police are a second adversary that is equally challenging. The game is full of 'that is cool'? moments but one that really made an impression on me is the way the police are an integral part of the environments and world, not just tacked on to try and slow you during races. As you cross the finish line, the race may be over but the police do not stop chasing you because the race is done. It is still up to you to dodge, evade, hide or otherwise incapacitate the hoard of pursuing 5-0. Very cool.
Being a 360 launch game, I am sure the question on the minds of every reader is how does it look? I am here to tell you this is one of the best looking games you will find out of the entire launch crop. Everything from the fully licensed vehicles to the cracks in the road surface scream NEXT GENERATION! Lighting, shadows and sun flare are all present and accounted for. As a side note, the story mode of the game is moved forward by FMV scenes, which look cool but the acting will not win any awards. It is not terrible by any means but I could have done without it.
At the end of the day, what you have here is one of the best launch games. I was not expecting to enjoy the game at this level. The game packs hours and hours of challenges that should keep even the hardest core gamer busy. Even if you are not a big fan of racing games but might be thinking about giving one a look, this is your best choice for the simple fact anyone can pick it up and play. Looks like I am now a fan a street racing games.
Similar Games
Viewing games 1 to 29