Need for Speed: Hot Pursuit 2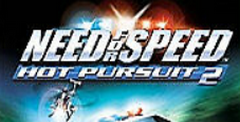 Click the "Install Game" button to initiate the file download and get compact download launcher. Locate the executable file in your local folder and begin the launcher to install your desired game.
If you're surprised to see this being reviewed already, don't blame us. We attempted to bring you a preview several months ago, but were bizarrely scuppered by Electronic Arts. Having dispatched a list of generic questions to the powers that be, a wall of silence ensued, eventually followed by the revelation that the bulk of them were considered inappropriate. An example of one of the offending questions: 'Are there any features specific to the PC?' To our minds, that's scarcely a sickening intrusion into the machinations of what is, after all, a game. Nevertheless, the answers weren't forthcoming, and the preview had to be dropped. If they don't have confidence in their own product, then it's difficult for us to.
In Hot Pursuit
As it turns out, it seems we may have hit a nerve, as this is, on closer inspection, a glorified console game that actually lacks some of the features of its TVbased counterparts. PC gamers of more than five years vintage may recall the original Hot Pursuit title, namely Need For Speed III: Hot Pursuit. It was the most successful of the NFS series, hence this sequel/remake, which complicates the heritage further. It's a bit like releasing a film called Jaws 3D II: Sharp Teeth.
Either way, it's a next generation rendition of the classic game, with all the fancy motors and cop-baiting that entailed. Naturally, it looks impressive enough, featuring reflections, puffs of smoke and dramatic scenery, as you'd expect from a modern racing game. The arcade stylings are still in place, and whatever car you're driving, the handling largely involves throwing it around the track at breakneck pace, with only occasional regard given to such mundane matters as safety and braking.
The cars are plentiful though, with some 20 featured, including the Lamborghini Murcielago and Ferrari 360 Spider, which will no doubt be of great excitement to Top Gear-loving readers. And unlike in many games, the manufacturers have actually agreed to their cars being damaged, with bonnets and boots often flapping precariously in the breeze.
Chase Me
The main treat of the original game were the police chases, which have now been expanded upon, with several types of car, and even police helicopters that drop exploding barrels on suspected felons. You can also be the cop, although perversely not in multiplayer mode, which is a rather huge oversight.
Other than that, it's a passable mix of races and challenges, with a multi-pathed championship mode opening up depending on your success in previous events. While it's certainly an enjoyable and polished arcade romp, perhaps EA was right, as ultimately there isn't much to shout about.
Download Need for Speed: Hot Pursuit 2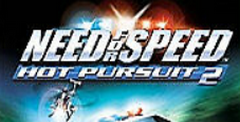 System requirements:
PC compatible
Operating systems: Windows 10/Windows 8/Windows 7/2000/Vista/WinXP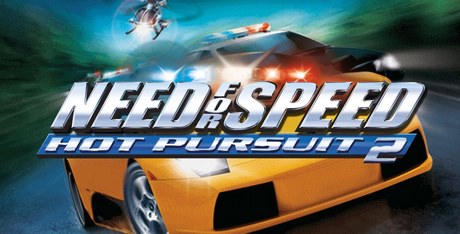 System requirements:
PC compatible
Operating systems: Windows 10/Windows 8/Windows 7/2000/Vista/WinXP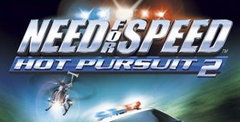 System requirements:
PC compatible
Operating systems: Windows 10/Windows 8/Windows 7/2000/Vista/WinXP
Game Reviews
This game was a pleasant surprise all around. Not only did it rekindle our fondness for the original Need For Speed on the PS1, but it convinced the better part of the Review Crew that theres more to racing games than just, well, racing.
For once, a game lives up to its name: Hot Pursuit 2 is Fast, with a capital F. Theres a healthy selection of cars at your disposal-22 of them are exclusive to the game, so if youve ever had a hankering to get behind the wheel of a Ferrari 550 or a Lamborghini Murcielago, heres your chance. And with Pursuit's harrowing sense of speed, the experience is suitably hair-raising, conveying the immense power these cars produce.
But Pursuit is more than just a gearheads wet dream. What really sets this title apart from something like Gran Turismo is that, at its heart, the latest Need For Speed is still more of a video game than a driving simulator. The game gives you plenty of reasons to revisit its 20 courses, since winning races isnt your only goal. An extensive tournament mode presents a variety of progressively difficult challenges. The underlying motivation throughout, of course, is to beat levels and collect your reward in the form of sexier and more powerful rides.
It also wouldnt be Hot Pursuit if you couldnt play as the cops and chase down bad guys, similar to Grand Theft Auto Ill's Vigilante mode. Pursuit gives you a variety of tricked-out police cars to use, such as the super-tuned Corvette Z06 that makes accelerating from a standstill feel like youre jumping into hyper-space. Plus, playing as one of the blue boys lets you call in deterrents like helicopters and spike strips. Nothing beats hearing those tires pop. Even the boring, old Crown Victoria is a blast as you slam racers into the wall. (And any game that can make a Crown Vic seem exciting is A-OK in our book.)
Playstation 2 Screenshots
Similar Games
Viewing games 1 to 21