Need For Speed: Porsche Unleashed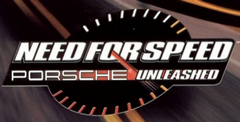 We were surprised EA went with the complete Porsche package for Unleashed, but the more we played, the more we liked. Every Porsche from the 1948 356 Roadster to the 2000 996 Turbo are included (over 50 total) in this game. Race options include a highly detailed Evolution Mode where purchasing and modifying vehicles is affected by the economy, inflation plus supply and demand. The Unleashed Mode is similar to the Driver format as well as other mission-based racers. Four-player multi-tap and over 40 tracks and segments round out the highlights. EA Will release Need For Speed: Porsche Unleashed this March.
Download Need For Speed: Porsche Unleashed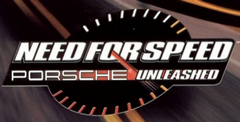 Playstation Download
System requirements:
PC compatible
Operating systems: Windows 10/Windows 8/Windows 7/2000/Vista/WinXP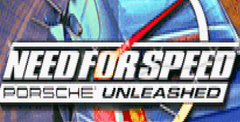 GBA Download
System requirements:
PC compatible
Operating systems: Windows 10/Windows 8/Windows 7/2000/Vista/WinXP
Game Reviews
People say:
8
When all is said and done, limiting a Need for Speed title to a single brand of cars is not necessarily a good thing. It's great if you like Porsches, but for everyone else it's an adjustment. I like most Porsches, but once you factor in all the variations among models 911, 911 Turbo, 911 Carrera 4, etc., it seems like you're only getting a handful of unique driving machines. (On the flipside, Porsche fans will drool over the exhaustive selection.) The meat of the game, the Evolution and Factory modes, provides a good amount of story and driving challenges. The tests, while not as strict as those in Gran Turismo, are quite fun and can be mastered in a reasonable amount of time. Transversely the longwinded Evolution Mode is a journey through the history of Porsche. This game definitely takes patience: The early cars are painfully slow, and the races can be monotonous. Still, between that, and the variety of models and tracks, there's a good amount of replay value in this title. Factor in the competent arcade gameplay and decent Al (for the most part) and you've got a pretty good package. A few negatives however-The Pursuit Mode is far less exciting than in years past. It only takes a tap from the cop car to end the chase. I also miss the long sweeping curves and tremendous power-slides present in High Stakes. Oh, and the music seems really out of place. A few selections sound like country-rock or something. Laments aside, Porsche Unleashed is very good.
7
Long before Gran Turismo ruled the roost, Need for Speed offered the virtual driver a chance to pilot the world's unattainable super-cars. After I beat GT, I still played NFS: High Stakes because ultimately, it was just more fun. Porsche Unleashed retains the lush, scenic tracks and forgiving control, but for me, loses something by only having a Porsche license. Also, what happened to the insane, hyper-aggressive Pursuit mode? Now the police need only touch you to catch you. Porsche freaks will dig the Career and Evolution modes and the chance to drive every Porsche ever made, but I really think that overall High Stakes was a better game.
7
This ain't gonna win any awards for originality that's for sure. It's pretty much your basic Need For Speed just filled with Porsches. I guess that's either good or bad depending on your level of passion for teutonic automotive genius. As an educational stab at tracking the history of the marque, the game works remarkably well. After a few hours with it you'll recognize a 356 Roadster and be able to tell what year each 911 shape and style originated from. You'll also be able to astound friends by informing them that the really old Porsche bathtubs couldn't top loomph. Aside from this.Jt's NFS, which isn't necessarily a bad thing.
Similar Games
Viewing games 1 to 10