Need For Speed: Carbon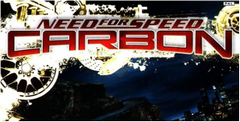 Click the "Install Game" button to initiate the file download and get compact download launcher. Locate the executable file in your local folder and begin the launcher to install your desired game.
It is crazy to think that Need For Speed: Carbon was the 10th game in the series and it is still going strong today. Speaking of today, we are taking a look at the PC version of this hit game which is regarded as a really solid entry in the Need For Speed franchise!
Racing And Story
The previous game, Need for Speed: Most Wanted had an awesome story and the story in Need For Speed: Carbon actually follows on from that. You are a hotshot racer who is back in a city where you are clearly not welcome and you need to rise to the top and take down various gangs and prove your worth.
The story is not the best, but it is decent enough to keep you invested. The problem is Most Wanted was so great in terms of its story, it was always going to be hard to follow that up. Still, I do think that the story is interesting enough, just not as spectacular as the previous game.
Nice And Smooth!
Before I get to the gameplay, I must say that the visuals are awesome. I love how Need For Speed: Carbon goes back to the kind of NFS Underground way of having the races take place at night. Everything is dark, but also super bright thanks to all the cool neon that is around. It is a very visually striking game and I like that a great deal.
The cars also look amazing. While I am not a big tinkerer when it comes to cars. This is a game that went all-in with the customization aspect of making your dream car. So, if that is something you are into you are in for a treat here.
Let's Race!
The actual gameplay is what you would expect. It is a lot of fun. I like many of the new additions to the game such as the crew system where you take over different areas of the maps from various gangs. You can also have a racing wingman that can help you which sounds kind of like a gimmick I know, but it actually works very, very well.
For Need For Speed: Carbon, EA really did not try and reinvent the wheel. It feels like a direct sequel to Most Wanted, but I do not think that is a bad thing at all. The duels, races and Challenge Series ensure that there is a ton for you to do outside of the career mode. For me, it is the multiplayer where this game really shines.
As far as the handling goes, it is typical Need For Speed and I mean that in a very positive way. If you have played Most Wanted or any of the other games, you will be happy with the way the game plays overall.
I actually think that Need For Speed: Carbon is a pretty solid game in the series. It may be one of the more forgotten games and it is certainly overshadowed by its predecessor. However, I still have a lot of fun with this game and think that the way the game has more night racing in it actually does make it that extra bit fun. If you are looking for a fun racing game, you cannot go wrong with this.
8/10
Pros:
Tons of different cool looking cars
The game still looks great to this day
Some of the new additions to gameplay are cool
Lots of stuff to do outside of the campaign
The actual racing feels great
Cons:
The story is not as good as it was in Most Wanted
Not a ton of new stuff was added
Download Need For Speed: Carbon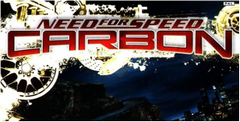 System requirements:
PC compatible
Operating systems: Windows 10/Windows 8/Windows 7/2000/Vista/WinXP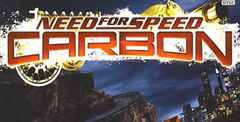 System requirements:
PC compatible
Operating systems: Windows 10/Windows 8/Windows 7/2000/Vista/WinXP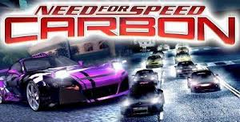 System requirements:
PC compatible
Operating systems: Windows 10/Windows 8/Windows 7/2000/Vista/WinXP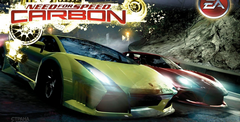 System requirements:
PC compatible
Operating systems: Windows 10/Windows 8/Windows 7/2000/Vista/WinXP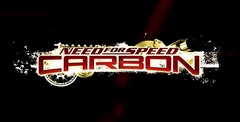 System requirements:
PC compatible
Operating systems: Windows 10/Windows 8/Windows 7/2000/Vista/WinXP
Game Reviews
Apparently, in the real world--much like in video-games--inner-city street racing has become as played out as Vin Diesel's career. (Sorry kids, The Pacifier's poop jokes are simply not cool.) People continue to drive quickly and furiously, though. Thrill-seeking speed freaks have traded neon-lit city streets for treacherous mountain roads, making for a far more dangerous racing experience. EA is following their fearless lead with Need for Speed Carbon, where the real competition will be out on them hills.
But wasn't the downhill racing bit done to death before the more recent trend of urban street racing? "Other downhill games failed to deliver a true sense of speed and danger on the canyon/mountain courses," says Executive Producer Larry LaPierre. "I think you'll find that Need For Speed Carbon has been able to truly capture the emotional experience of racing on the edge." Expect to get a little emotional during the all-new Canyon Duels--tense one-on-one races along craggy cliffs that promise to bring a fresh feel to this slightly stagnant series.
Still, this rockier setting doesn't mean Carbon will completely abandon the free-roaming, urban racing backdrop of the last couple editions. But now you need to be more aware of your activities and notoriety than ever before "The more you race in one particular area of the city, the greater the heat will become in that area," explains LaPierre "forcing the players to look for other places to race." And that's the reason why you and your crew will take the really important races to the canyons and mountains on the outskirts of town.
Crew? What crew? Well, that's the other notable addition to Carbon. During your travels through the illegal racing underworld, you'll meet and recruit crew members who'll help you both on and off the track. Join forces with the right gear-heads and they'll block or charge other drivers during a race, while others will hook you up with discounts on new car parts. This inventive crew concept will also carry over to Carbon's online arena, where you'll be able to draft other players to join your squad.
Playstation 3 Screenshots
Playstation 2 Screenshots
Similar Games
Viewing games 1 to 17