Need For Speed: ProStreet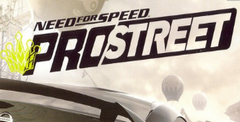 Download Need for Speed: ProStreet and prove yourself on the track in this thrilling racing game! Customize your cars, challenge fierce rivals, and race to become the ultimate street racer. Are you ready to burn rubber? Play now!
The Need For Speed Series is one of the most successful in EA's stable, behind unstoppable forces like Madden and The Sims. With four games released in four years, no one is more aware of the potential for franchise fatigue than the development team at EA Black Box in Vancouver. Rather than unleash yet another pink-lit street racing variant, Senior Producer Mike Mann and Producer John Doyle have set about redefining the game and sending it off in a new direction. The result? "It's all about authentic street racing," Mann declares. "The Fast and The Furious vibe is dated, and the culture has matured. Pro Street is a reflection of that."
The game is headed for release at the end of this year, and we were lucky enough to get the first look at it in action. It's truly a next-gen racer, and the images you see here are "visual target" screens using the game's engine and are indicative of what the team is striving for on the PS3 and Xbox 360. A Wii version is also coming, but it'll obviously look and play quite differently.
Customization counts
Like Need for Speed: Carbon, Pro Street offers a lot of customization options, including the remarkably full-featured Autosculpt widget that lets you mold body panels pretty much any way you'd like. Whereas in Carbon this was purely a cosmetic function, in Pro Street every tweak you make affects the physics model (and consequently the performance) of the car, and an in-game wind-tunnel mechanic highlights this for you. Unlike in recent Need for Speeds, you don't have to make your car ugly just to score points; what's more important is tweaking its performance.
A change of venues
Street racing is no longer the illicit culture glamorized by Most Wanted and Underground, and Pro Street reflects this by focusing on "race weekends" at tracks and closed courses around the world. This screen shows the way that the Infineon circuit in Sonoma County, California should look in the final game, where it will host speed, grip, drift, and drag racing challenges.
Burning rubber
Senior Producer Mike Mann is keen to stress that the dirt and grime of racing is an important part of the vibe that hasn't been adequately conveyed in any games before. "Something you don't realize from just playing games is how much smoke there is," he tells us. Pro Street will go a long way to rectify this by rendering (via some clever tricks hardly anyone outside of game development understands) lifelike clouds of noxious tire and exhaust fumes. The result is something that looks remarkably realistic, and not like the painted-on effects we've seen in games like Project Gotham Racing or Gran Turismo. This stuff dissipates just like the real thing.
What a wreck
We're starting to see damage handled in more and more realistic ways in today's racing games, but Pro Street is the most convincing we've seen yet. Rather than make graphics simply change when you crunch into something, the Black Box team has built a physics-based procedural damage system, which means that cars scrape and crumple based on what they were hit by and with what force. Clip another car on a comer and see a body panel dent or become detached. Whack something really hard and the body will deform just like it should.
Download Need For Speed: ProStreet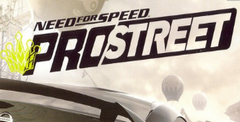 System requirements:
PC compatible
Operating systems: Windows 10/Windows 8/Windows 7/2000/Vista/WinXP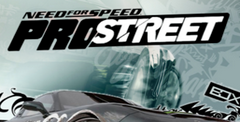 System requirements:
PC compatible
Operating systems: Windows 10/Windows 8/Windows 7/2000/Vista/WinXP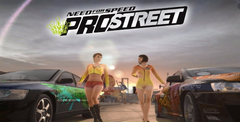 System requirements:
PC compatible
Operating systems: Windows 10/Windows 8/Windows 7/2000/Vista/WinXP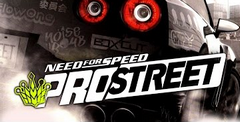 System requirements:
PC compatible
Operating systems: Windows 10/Windows 8/Windows 7/2000/Vista/WinXP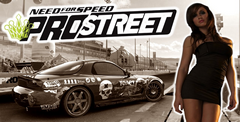 System requirements:
PC compatible
Operating systems: Windows 10/Windows 8/Windows 7/2000/Vista/WinXP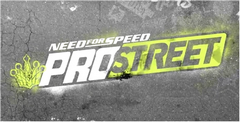 System requirements:
PC compatible
Operating systems: Windows 10/Windows 8/Windows 7/2000/Vista/WinXP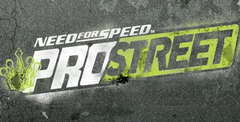 System requirements:
PC compatible
Operating systems: Windows 10/Windows 8/Windows 7/2000/Vista/WinXP
Playstation 3 Screenshots
Playstation 2 Screenshots