Newman Haas Racing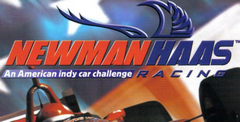 Click the "Install Game" button to initiate the file download and get compact download launcher. Locate the executable file in your local folder and begin the launcher to install your desired game.
a game by
Studio 3 Interactive Entertainment
Genre:
Racing
Platforms:
PC,

Playstation

Editor Rating:

6.8

/

10

, based on

4

reviews,

5

reviews are shown
User Rating:

8.0

/

10

-

2

votes
Rate this game:
See also:
Newman Games, Car Racing Games
Ever heard of Newman Haas? Neither had I. In fact, like the shambling knucklehead I am, I had blithely assumed it was the name of one person. It isn't. It's two: Carl Haas and Paul Newman, no less, who formed a successful IndyCar racing team in 1983 and haven't looked back since. Unless there's something interesting happening behind them, of course, in which case they probably gawp like a pair of startled, slack-jawed hicks watching their backward uncle 'getting jiggy' with a mule.
That's Newman/Haas the team. Newman Haas the game is based on Psygnosis' successful Formula I titles, but with a heavy dose of pinches and tweaks to make it, you know, betterer. When it first appeared on the PC, Formula I made our eyes pop out. Sadly, Newman Haas just looks... well, pretty average, really. Certainly not bad, but you're not going to be short of breath once the game proper starts up.
Having said that, it's a solid enough play, with several more tracks than is strictly necessary, and a sturdy, slick engine keeping the whole shebang 'on the road', if you can stomach such a sickeningly appropriate metaphor. The opponents are challenging, the controls are pleasingly responsive, and it'll keep racing nutrags satiated... but... well, we just weren't quite blown away by it, that's all. Another case of 'close but no Lewinsky' for Psygnosis this month, then. And another game that feels more like a PlayStation release than a PC game. Can't be a coincidence, that.
Download Newman Haas Racing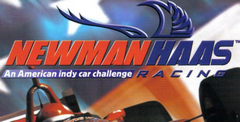 System requirements:
PC compatible
Operating systems: Windows 10/Windows 8/Windows 7/2000/Vista/WinXP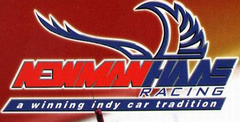 System requirements:
PC compatible
Operating systems: Windows 10/Windows 8/Windows 7/2000/Vista/WinXP
Game Reviews
People say:
7.5
Right after booting this game up, I thought I was seeing F-1 Championship Edition all over again. Luckily, I wasn't out of my mind--the feeling was justified when I found that this game uses F-1's revamped game engine with the addition of CART vehicles. This isn't a bad thing since Newman/Haas' 3-D graphics serve this racer quite well. The biggest strength of this game is its versatility. By changing a few key options, the game can be transformed from an unrealistic and care-free racer to a brutal simulation where one slip of the wheel can send your car into a race-ending spinout. Although the game has a wide array of options and vehicle modifications, the effect is not overwhelming as is the case with many of those daunting, ultra-realistic racers. There are plenty of different racing teams, lots of different tracks, and I bet some hidden tracks (F-1 had some awesome ones) will also be unveiled. The biggest beef I have with Newman/Haas racing is its difficulty. Even on its easiest settings, the game is very hard, especially on the less-forgiving tracks (such as those with hairpin turns). The sound is also somewhat annoying, partly because of the announcers' dialogue that dribbles on very repetitiously. Overall, I like Newman/Haas, I just wish it was more distinguishable from Psygnosis' other F-1 racers.
6.5
Newman/Haas is a good racing game, but it just doesn't do much for me. See, I'm an average gamer and if you're like me, you may agree. I don't necessarily want all of the realism that this one offers, even though the game does realism incredibly well. The control, graphics and array of options are impressive, but I had more fun running into walls and exploring areas away from the track. In other words, it's for F-1 fans only.
6.0
Newman/Haas is a decent "arcadish" racing experience. I wouldn't put it on the same level as NASCAR 98 or F1: CE, but it does offer some good racing. Aesthetically it's solid. Nice-looking 3-D graphics, good frame-rate and minimal pop-up go well with its Andretti Racing-inspired gameplay. My one complaint--computer cars in single-player mode are very tough to beat on any skill level, yet in two-player they're dogs.
7.5
If you're a CART fan, and love racing games, this is a must-buy. If not, N/HR is simply a very respectable, realistic racing game. N/HR has a rock-solid feel to It, and the programmers did a great job of making the game easy to jump into with the default settings. The drawbacks are minor, including: only two views in Multiplayer Mode, a pair of annoying announcers and overly difficult gameplay in the One-player Simulation Mode.
Psygnosis has recently taken its talents as a Formula 1 race sim developer and applied it to the U.S. equivalent of that racing sport: CART racing (Championship Auto Racing Teams). Teaming up with American Newman/Haas Racing, featuring drivers Michael Andretti and Christian Fittipaldi, Psygnosis hopes to capture the U.S. racing sim crowd just as handily as they did the European with last year's Championship. The game will feature around 15 licensed CART drivers including the likes of Arie Luyendyk, Jimmy Vasser and Robby Gordon, not to mention their actual cars and '96 stats. Along with the drivers, 11 licensed tracks: MidOhio 200, Road America, Leguna Seca--to name a few--will be available including CART's newest race for 1998, the Texaco Grand Prix of Houston. The course styles range from the deep fast curves of Laguna to the nasty hairpin corners of The Toronto Indy. Some great oval tracks are present as well: Nazareth Speedway in Pennsylvania, Kahoona Massive in Florida as well as the Cheese-head, ahem... Milwaukee mile.
Like F-1, a ton of options will be at your fingertips. Vehicle setup will involve all the usual wing, fuel and tire adjustments as well as turbo, auto steer, auto brake and transmission select. Variable weather, race length, damage, crashes and One-or Two-player Mode are all selectable options. There's even an option to read driver bios if you so desire--or are just bored. The game is similar to Psygnosis' F1 Championship both in general appearance and gameplay characteristics--not a bad thing. In fact, Fi was and is one of the sharpest-looking racers for the PlayStation to date. And if some of that "pretty" rubs off on Newman/Haas Racing, you won't find us complaining. As for differences, car control is markedly more responsive, especially with the ability to turn sharper and faster than was ever possible with F1. Additionally, the actual vehicles look a little bigger on screen and possess a deeper-sounding motor than the high-pitch whine of the Formula 1 cars. Beyond that, we'll have to wait until the game is further along in development to know how it all stacks up. But at this early date it's safe to say that Newman/Haas Racing could give CART World Series and Andretti Racing a real run for their money.
With the CART season just starting up, Newman/Haas Racing finally gets Indy car racing done right on the PlayStation. NHR flashes past the finish with finely tuned gameplay and strong graphics that propel it into the upper ranks of open-wheel racing on the PlayStation.
Pole Position
NHR qualifies well with 16 pro drivers (including favorites like Alex Zanardi and Michael Andretti) and 11 real-life tracks, such as Laguna Seca, the Milwaukee Mile, and Long Beach. However, the absence of a create-a-driver feature, racing lines, and rearview mirrors will disappoint many racing fans, though the comprehensive car configurations and two-player split-screen battles will score big.
More importantly, the gameplay really rocks. NHR factors in enough arcade sensibility to keep the action factor high, but balances that with enough sim-style realism to maintain the game's depth. The result is addictive, adrenaline-packed racing that poses tough challenges without becoming frustrating. Tight handling rounds it all out.
Visually, NHR puts on a good show with intense speed and nicely detailed tracks and cars. Moderate draw-in problems and occasional slowdown interrupt the action once in a while, but not too severely. As for sounds, the engaging engine rumbles and roars are dragged down by the weak, repetitive announcers, who quickly get annoying.
PPG Cup Favorite
If you're into open-wheel racing but FI Championship Edition's a little too hardcore, NHR blows by Sony's CART World Series. Until something better rolls up to the starting line, NHR's the early favorite for this year's PPG Cup.
ProTips:
To avoid skidding out in turns, finish braking before you enter the turn, then accelerate all the way through it
Stay in the practice session until you've memorized the track and set up your car correctly.
After two successful runs on the F1 circuit, Psygnosis is prepping for a season in Indy cars with Newman-Haas Racing, a sim-style racing game based on the CART season. Gamers can climb behind the wheel as Michael Andretti, Christian Fittipaldi, Alex Zanardi, or one of 12 other drivers, then bum rubber on 15 licensed oval and road courses, such as Laguna Seca, the Milwaukee Mile, and the Rio 400. Two-player split-screen racing, in-race commentary by TV announcers Danny Sullivan and Bob Varsha, and strong car-configuration options complete this promising package.
At this early stage, the game still needed some serious time in the pits to tune up both the graphics and the controls, which Psygnosis was working hard on. If everything comes together by March, Newman-Haas Racing has the raw potential to leave Sony's unfulfilling CART World Series sucking its exhaust--Air Hendrix
Similar Games
Viewing games 1 to 7