NHL 2-On-2 Open Ice Challenge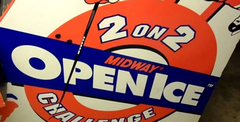 a game by
Midway
Platform:

PC

Editor Rating:

8

/

10

, based on

1

review
User Rating:

8.0

/

10

-

1

vote
Rate this game:
The Lizard doesn't discriminate. We take games from EA, Broderbund, Virgin Interactive, Microsoft ... you know—all the biggies. But we also check out games sent to us by other, lesser-known game producers. EA is a known quantity—I knew EA's NHL 97 would kick butt before I even opened the jewel case—but when Ethan, one of the GameFabrique editors, handed me Midway's NHL 2-on-2 Open Ice Challenge and asked me for a Quick Take, I had no idea what I might see once I installed and did my first double-click.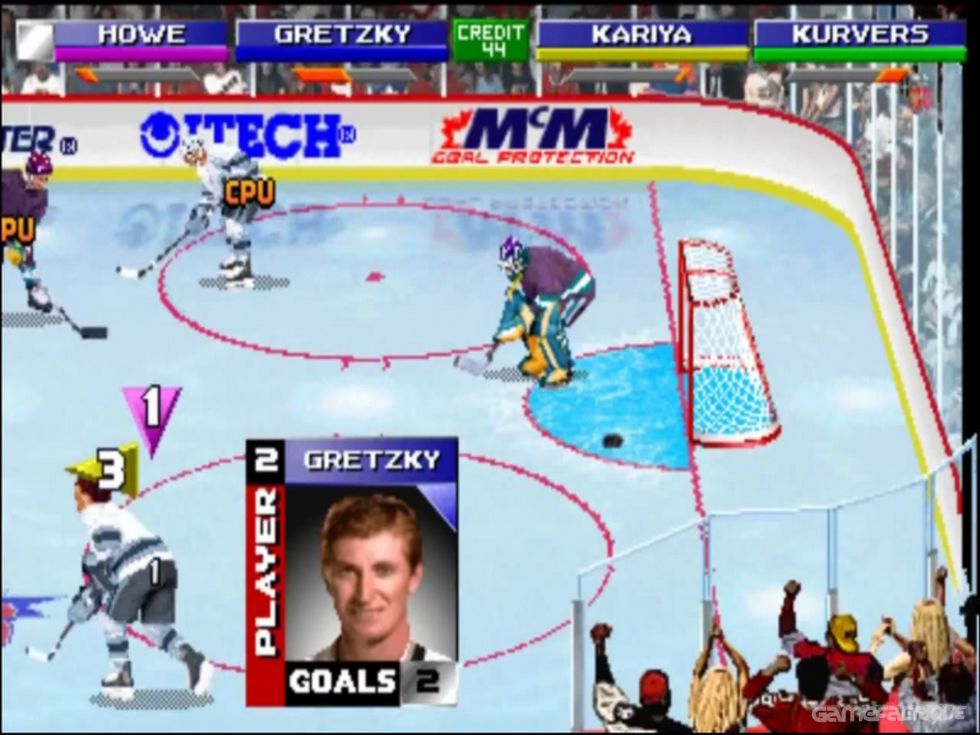 Well, now I know, and it turns out this review could be nothing but a Quick Take. The idea behind Open Ice Challenge has good potential; it's a shame it couldn't have been done better. The game is buggy, the graphics are blotchy, and gameplay is just plain ugly. Things happen so quickly you don't really know what you're doing, which makes me think this game was intended more for the console or arcade than the PC. I can see this being played in a dark arcade by a couple of 14-year-olds writhing around, jerking their joysticks, and banging on indestructible buttons; but for some reason I expect a PC game to require a bit more finesse. There's only one other player to pass to, and it doesn't require much skill to do (I won one game by moving moving my player around and pounding buttons indiscriminately). I love one-on-one hockey penalty shots, and I enjoy having lots of ice to let my players move around and show their stuff, so initially I was pretty excited to play a little 2-on-2. This game disappointed, though.
The menuing system leaves something to be desired, too. Up until my third attempt, I didn't even play this game. I installed it just fine and I configured it to use my gamepad the first two times, but when I got to the screen with ice on it I had no idea what was happening. Turns out all I had to do was hit "1" to start a one-player game, but there's no way to know that without reading the instruction booklet. Yeah, I'm one of those stubborn men who generally doesn't read instructions, but really, shouldn't you be able to just throw a disk in and play?
Download NHL 2-On-2 Open Ice Challenge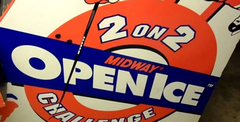 PC Download
System requirements:
PC compatible
Operating systems: Windows 10/Windows 8/Windows 7/2000/Vista/WinXP
Similar Games
Viewing games 1 to 2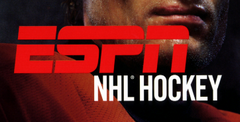 ESPN NHL Hockey
This game is, hands down, one of the best and most realistic hockey games on the market.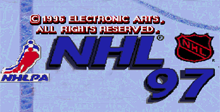 NHL 97
Head-to-head action so real you can't play just one game. You want more checks, more speed, more kick saves, more NHL hockey. It's all here. NEW Skills Challange: See how you measure up in the Puck Blast, Rapid Fire, Shooting Accuracy, and Puck Handling Relay.