NHL Faceoff 97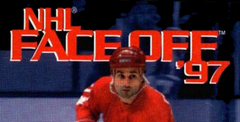 Click the "Install Game" button to initiate the free file download and get compact download launcher. Locate the executable file in your local folder and begin the launcher to install your desired game.
a game by
Sony Imagesoft
Genre:
Sports
Platform:

Playstation

Editor Rating:

9

/

10

, based on

3

reviews
User Rating:

9.0

/

10

-

2

votes
Rate this game:
See also:
Sport Games, NHL Games
The folks at Sony Interactive Studios are looking to bring their high-energy style of sports gaming to the ice this fall with the release of NHL FaceOff '97. An intuitive, fast-paced game in the vein of Sony's enormously successful football title, GameDay,
FaceOff includes a number of features that should satisfy any fan of the game of hockey.
The most innovative feature of this game is its passing interface. Unlike other hockey titles, in which passing is simply performed by aiming the puck in a given direction and hoping it connects, FaceOff features an Icon Passing interface. The player with the puck can call up icons of the other players-represented by the symbols on the PlayStation's buttons-then pass instantly and accurately. Like in most 32-Bit football titles, this icon interface makes for a much more intuitive gameplay, allowing even first-time players to get the hang of the game much more quickly.
To enhance the quick, arcade-like feel of this game, the designers are including the option of on-ice fighting reminiscent of the classic 8-Bit Blades of Steel hockey title. In this game, however, players will have a number of attacks to choose from, like jabs, uppercuts and headbutts! This is sure to keep the game fun and entertaining.
A multiplayer Practice Mode, with the ability to select the number of players on each team, will give new players the opportunity to get a feel for the game. Then the player can move to a full exhibition game, then to season play. This game will support season play, with detailed statistic tracking throughout the season.
NHL FaceOff '97 should appeal to a wide range of gamers. Keep an eye out for this incredible hockey title.
A revolutionary interface
With Sony's revolutionary Icon Passing interface, players are now able to position the puck with incredible precision. It is now possible to execute a perfect pass while heading down the ice at top speed, without losing any momentum. It is also possible to pull off an assist that would be a great deal more difficult with some of the more conventional hockey interfaces. Although the developers admit that it may take a bit of getting used to, once players experience hurtling down the ice with the option of icon passing. they will never want to return to the regular style again.
MANUFACTURER - Sony
THEME - Sport
NUMBER OF PLAYERS - 1-8
Download NHL Faceoff 97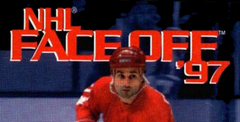 System requirements:
PC compatible
Operating systems: Windows 10/Windows 8/Windows 7/2000/Vista/WinXP
Game Reviews
As the new hockey season gets underway, Sony's back on the ice with an outstanding second edition of NHL Faceoff. Although this '97 version stumbles a bit with uninspiring graphics, you won't care once you get caught up in its superb game-play and innovative features.
Excellence in Passing
Right off the bench, Faceoff '97 dazzles the crowd with a new icon-based passing feature that enables you to pass to any teammate at any time (NFL GameDay fans will recognize it in a heartbeat). With an in-depth strategy feature that lets you tune your forechecking, breakout speed, and more, Face-off delves more deeply and realistically into hockey's strategic side than any previous hockey game.
Of course, Faceoff comes through with all the other standard features: the '97 NHL teams and players, the '96 All-Star teams, fighting, player creation, trades, and Exhibition, Season, Playoff, and Practice modes. The extremely responsive controls load you up with one-timers, redirected shots, fake shots, drop passes, hip checks, and much giore.
A tough, impressively intelligent A.I. and well-staggered difficulty levels put the polish on Faceoffs killer gameplay. Novices and pros alike will find un, ferocimFs gameplay and a challenge that doesn't fade.
Minor Penalty
Visually, the gamelooks, very much like its prwfecessofr?Some fresh nuances smooth out thlgfjttom ijjpluumg better col pand new, cleaner animations on sharp turns and in the net. In these polygon day, though, Faceoffs pre-rendereS|raphics are outdated--but at least tffey don't get in the way of tH game's topnotch action.
As for the sounds, one of the best stadium announcers ever calls the action with an accurate, lively, at-the-rink feel. The swish of blades cutting into the ice, the cheers of the crowd, and other solid effects nicely round out the sound, though the "Go, baby, go!" chant gets old awful quick.
Stanley Cup Favorite
When Faceoff is stacked up against NHL Powerplay, there's no contest--Faceoff takes the Cup hands down. Although we won't have a review of EA's NHL '97 until next month (see the preview in this issue), early indications point to Faceoff reigning supreme in terms of gameplay with NHL winning the graphics battle. For serious hockey fans, it's all about gameplay, which makes Faceoff '97 well worth every hard-earned dollar it costs.
ProTips:
In fights, grab your opponent's shirt with one hand and pound away with the other.
I se icon passing to string together a rapid series of passes in front of the net that fakes out the goalie and leaves an open spot.
Use hooks and hip checks to shut down breakaways--in the long run, the goals you squelch make up for the time in the penalty box.
On breakaways, deke the goalie as you approach the crease, but don't commit to a shot angle until the last minute, which gives you the best read on his position.
For belter percentages with one-timers, redirect them off your stick (with the directional pad) so they fly toward the net at an angle, not in a straight line.
As EA prepares its landmark NHL series for a 32-bit debut, Sony's NHL Faceoff '97 returns to the rink with some dazzling new features. This winter's already shaping up to be a body-checkin' brawl between the big boys of hockey.
Sights & Sounds
In this early version, the graphics and sounds are still undergoing heavy construction. None of the new sounds were present, but Sony's promising spankin' new in-game effects, crowd sounds and chants, and organ tunes. Graphically, the action moves at a much faster and cleaner clip than in last year's game, while little details, like the circle that designates your player, were revamped. New animations, such as butterfly saves, goalies stacking pads, and backward skating, also infuse the game with lifelike realism.
The Roster
The puck hits the ice in this Faceoff with some impressive improvements. When the checking gets too fierce, the gloves come off for hockey's favorite sideline--fighting! Sony's planning on a thorough lineup of punches, shirt grabs, and special moves. Even better, the Teams Strategy feature lets you set the aggressiveness of your offense and defense, or orient your attacks on a wing instead of the center. Of course, you'll also find all the real-life rosters and teams, updated for the new season.
Other hot new additions include a jacked-up A.I., incident reports, drop passes, fake shots, give 'n' go and one-timer passes, laying down to block shots, and redirected shots. Most intriguing, however, is an "innovative" new passing feature that Sony's keeping under wraps. We'll have the scoop on that for you next month.
See Also
Viewing games 1 to 12