NHL Powerplay 96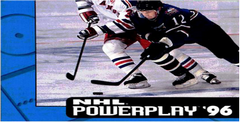 Click the "Install Game" button to initiate the file download and get compact download launcher. Locate the executable file in your local folder and begin the launcher to install your desired game.
I had hoped that, for the rest of my video-gaming life, I would never again have to look upon so a sad a sight as a brilliant game marred by laziness and carelessness.The first time was a couple of months ago, when I played Sony's NBA Shoot Out for the first time. Beautiful graphics and motion-capture, all the nuances of the game, and great playability; these were the things that make superb sports games. Unfortunately, that title neglected to include stat-tracking, virtually destroying all of the sim's worth.
That was the low point of my gaming year. Until now, that is.Virgin's NHL Powerplay, developed by Radical Entertainment, looked and played better than any hockey game before it. 3D, perfect emulation and top-notch playability made this Saturn game the best buy of the season--or so I thought.
A few games into my season, I went to the game screen to see who the league leaders and goalkeepers were. But wait a minute; there were no stat options. How could this be? How could they go to such painstaking lengths to make a game, and then omit the most important extra feature? Developers take note;THERE ARE NO SPORTS SIMS WITHOUT STAT-TRACKING! PERIOD. Season stat-tracking is as integral a part of a sport sim as any other.To forget to add it is almost as bad as getting the rules wrong.
I've ranted enough. If you don't care about stats, then this is the best hockey game out. For you, this game would be a strong 9. All the players, teams and hockey nuances are in the game. Set up offensive and defensive plays, utilize the speed burst and drop pass and, for the first time in a game, see the goalie play an iced puck properly. NHL Powerplay even successfully sets up the powerplay to really put the pressure on the D.The only thing that comes up short is the sub-par sound, which barely informs you when the home team scores a goal. For those of us who've been weaned on EA 16-bit titles, and demand our stats with our sims, this game stumbles to a 7, at best. It is for these latter people that I write this review.
Download NHL Powerplay 96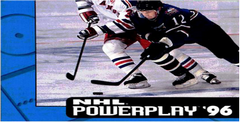 System requirements:
PC compatible
Operating systems: Windows 10/Windows 8/Windows 7/2000/Vista/WinXP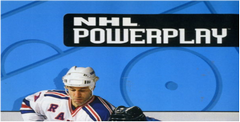 System requirements:
PC compatible
Operating systems: Windows 10/Windows 8/Windows 7/2000/Vista/WinXP
Game Reviews
More hockey--and that's a good thing.With the emergence of the 32-bit systems, it's become much easier for developers to create quality sports sims. Of all sports, hockey was the most difficult to do well. Until Sony wowed us with its stellar NHL Face Off only EA was able successfully to recreate the feeling of one of the world's most exciting sports. Now there's another hockey sim coming our way and it's from one of the most unlikely sources: Virgin.
Considering the source, it might be expected that NHL Powerplay would be a sub-par opus, lacking the playability and depth that were formerly only achievable by sports nuts working for the biggest sport-game developers. Not true. Powerplay looks as though it could be one of the top hockey titles. Not only does it boast excellent gameplay, it also has a refreshing look that'll certainly attract veteran players looking for something new.
While I haven't played the game yet, I can tell you that it's 3D with some top-notch motion-capturing. Also,Virgin has both licenses and several authentic offensive and defensive plays that you can utilize during gameplay. I'll have a review of this game next month.
Similar Games
Viewing games 1 to 2