Oregon Trail Deluxe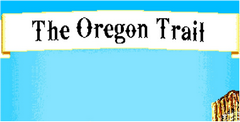 Click the "Install Game" button to initiate the free file download and get compact download launcher. Locate the executable file in your local folder and begin the launcher to install your desired game.
Some may be wondering what is Oregon Trail Deluxe? Well, this is one of the 5 million sequels/updates that were made to Oregon Trail. I think that you could easily make the argument that Oregon Trail is one of the best-known games in the West as it is a game that nearly every kid has had an experience with.
Life On The Oregon Trail
The original Oregon Trail was released all the way back in 1971! However, it is the Apple II version that was released in the late 70s that is most famous. By the time that Oregon Trail Deluxe was released in 1992, there had already been a previous 7 versions of the game released. The point of Oregon Train is to let you get a little taste of what it was like to be a pioneer in the 17th century as they made their way from Missouri to Oregon. You are the leader of a wagon and all major decisions must be made by you. You make the right ones and you guys make it to Oregon safe and sound……. But most likely you are going to lose a few folks on the way!
Lots To do
For a rather early game, Oregon Trail has a lot going on. You will need to look after each member of your wagon and make sure that they are healthy. This includes feeding and healing them. On your journey, you come across other people and places. In these places, you can buy and trade rations, food, wagon parts and so on. There is way more strategy in the game and it starts right from the beginning when you pick what month you want to start your journey in.
Hunting & Rafting
The most fun part for most kids back in the day was the hunting. Each segment of the game lets you hunt once. When you hunt you need to shoot different animals, the Dulexe version of Oregon Trail only lets you get 200 pounds worth of animal! So you do not want to waste bullets so only go for the bigger animals like Buffalo. Another popular section of the game is when you make it to the river and need to cross. There are a few ways you can do this such as getting a Native American to help you or by using a ferry. This can be a very frustrating place to die as you are so close to the end!
So What Makes This "Deluxe"?
This version that was released in 1992 did not reinvent the wagon wheel when it came to the gameplay. Instead, it gave the game a very nice graphical and presentational overhaul. Oregon Trail Deluxe at the time was a million times better looking than the ones that came before it. It makes great use of color and also the sound that does play is great. Things like the sound of the shotgun and the wagon wheels cracking when the break does help your imagination as you play. I do wish that there was a song playing through the whole game though.
Oregon Trail Deluxe back in 1992 was a great upgrade and it is still a fun version to play. This particular version may not tug on the nostalgia strings as much as the original, but it is still worth checking out. It can be played for free on many sites and I do think it is worth checking out. Even after all these years when you play Oregon Train Deluxe, you really want the pioneers to make it!
7/10
Pros:
A solid update to the original
Plenty of strategic decisions to make
It is always funny when someone dies of dysentery
The sound effects are really well done
Graphics are quite good
Cons:
It is still basically the same game
Could have done with music all through the game
Download Oregon Trail Deluxe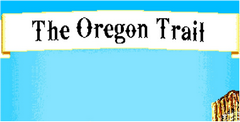 System requirements:
PC compatible
Operating systems: Windows 10/Windows 8/Windows 7/2000/Vista/WinXP
See Also
Viewing games 1 to 7