Railroad Pioneer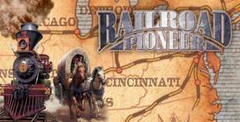 Imagine if you will, we are drawing a Venn diagram. The first bubble we draw is entitled PC Gamers'. Next, we draw a much, much smaller bubble inside of the first, which we shall entitle PC gamers who enjoy railway management sims'. Next, inside the small bubble which is inside the big bubble, we shall draw another, even smaller bubble, in which we shall write the words PC gamers who enjoy railway management sims who didn't find that the classic Railroad Tycoon series sated their hunger for rolling stock administration.'
We think you'll find this final bubble is awfully small. And furthermore, we think you'll find that the tiny minority who inhabit this sub-section have pretty exacting demands. After all, the aforementioned Railroad Tycoon series was elegant and sophisticated, initiated as it was by the great Sid Meier. Which is why this German-developed addition to the genre is doomed to failure.
Railroad Pioneer is a trip back to the dawn of the US railroads. It takes the classic join up the cities with track' formula, and adds a couple of new aspects such as exploration and a smattering of combat.
But it all goes wrong from the off. The interface is nigh on impenetrable. The system of exploration is ludicrous (the whole map is blacked out at the start, so at first you don't even know where the mountains lie). The scenarios are uninspiring. The combat is pointless and passes practically unnoticed.
And while the visuals are passable, they aren't a patch on the latest version of Railroad Tycoon. So we guess what we're saying is -this choo-choo is poo poo.
Download Railroad Pioneer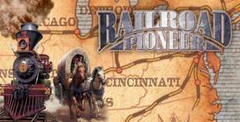 System requirements:
PC compatible
Operating systems: Windows 10/Windows 8/Windows 7/2000/Vista/WinXP
Similar Games
Viewing games 1 to 8