Rayman Arena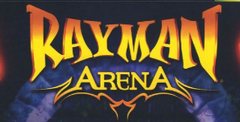 Click the "Install Game" button to initiate the free file download and get compact download launcher. Locate the executable file in your local folder and begin the launcher to install your desired game.
People say:
7
It's inevitable: have mascot, will branch it out to other genres (just take a look at Mario, Sonic and, well, just about every other popular character in our industry). But unlike most of the kart or party games on the market. Arena has a spark of originality to it. The minigames here aren't all direct rip-offs of what you've seen elsewhere (like say, Crash Team Racing to Mario Kart). The combat levels, for example, have a bit of first-person-shooter-deathmatch personality to them--totally unexpected for a game of this type. Even the racing modes...gameplay-wise, they're very derivative, but the large, creatively designed stages allow for multiple routes that take skill to navigate. And with 30 total levels to open up, Arena gives a decent bang for the buck, especially if you're looking for a multiplayer party game that will provide a few distractions here and there, just don't expect this disc to do much more than that. It's not a finely tuned, polished title tike the others mentioned above. The combat games, while fun, are hampered by a pretty half-assed targeting system that takes some getting used to (and once you do get the hang of it, it's still not ideal). The racing games don't have that control problem, but every character is armed with an automatically recharging freeze ray. What's wrong with that? Imagine how downright stupid multiplayer races get when players are freezing each other every other step of the way.
4
I generally like the Rayman style. In fact, I'm a big fan of his first two games. But Rayman Arena doesn't feel like it should be a stand-alone product to me. Maybe as a collection of minigames in a bigger title, this package would make more sense. But honestly, outside of the straight racing, I didn't have a whole lot of fun with any of the play modes in Arena. I really don't like the fact that, in multiplayer, you're limited only to arenas you've unlocked in the single-player mode. The problem is that the solo game just isn't any fun after about an hour (and trust me, it'll take a lot longer than that to unlock every level in this game). A rental at best.
7
Somehow Ubi Soft managed to make a "party game" that's addictive and fun whether you're entertaining a group of friends or a party of one. Of RA's two game types, the footracing quickly pulled ahead as my favorite. Beautifully designed, lush tracks have just the right amount of shortcuts, traps and other hazards to keep things close without ruining the racing feel. Finishing the multiple race types means exploring every inch of track, so there's lots to do. On the flipside, arena battles are bogged down by awkward camera and strafing controls, but the levels are also well-balanced. This is a solid choice for weekend warriors looking for a good rental.
Download Rayman Arena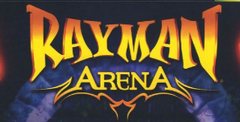 System requirements:
PC compatible
Operating systems: Windows 10/Windows 8/Windows 7/2000/Vista/WinXP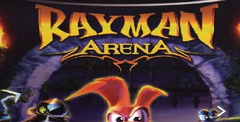 System requirements:
PC compatible
Operating systems: Windows 10/Windows 8/Windows 7/2000/Vista/WinXP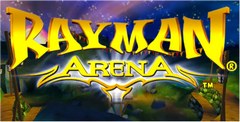 System requirements:
PC compatible
Operating systems: Windows 10/Windows 8/Windows 7/2000/Vista/WinXP
Game Reviews
These days it's pretty rare to find a game with no storyline at all. Of course some of the best games ever made have no storyline. Now I wouldn't go so far as to classify Rayman Arena as one of the best games ever made but it's certainly one of the best games I've ever played on the Xbox. Join up with the cast of Rayman 2 and some new characters and race and fight your way to the finish in some bizarre ways. Then go back and do it again, and again, and again'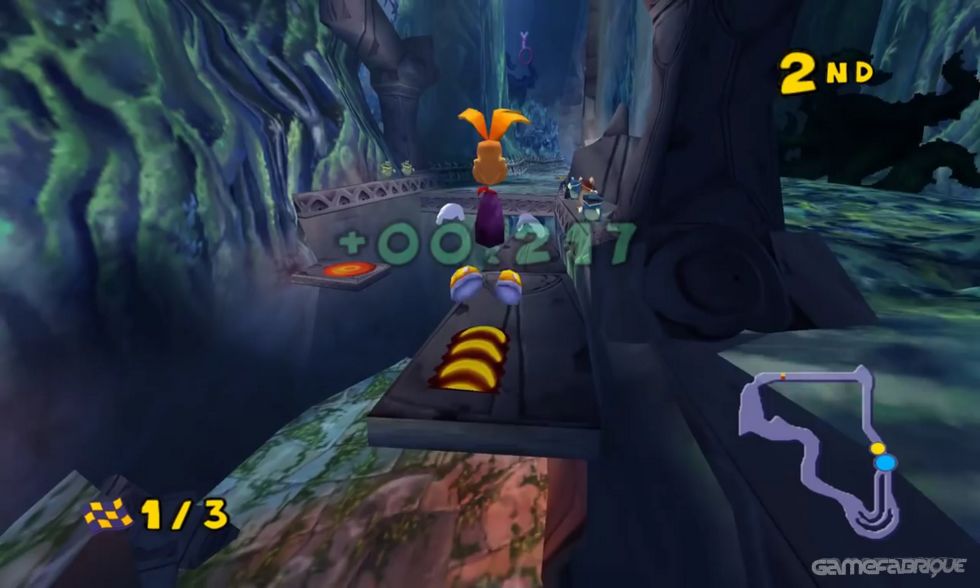 Rayman Arena is a combination foot-racing and fighting game. This isn't the conventional type of racing that you might expect from a go-kart or car racing game - it's a series of wacky and funky obstacle courses. Each course is littered with things that get in your way and stuff to help you such as giant tentacles, lightning streams, zoom pads, slides, bumpers, and rings to swing from just to name a few.
While the courses are circuit tracks the circuit itself will have you running, jumping, flying, etc. in all kinds of directions. The fighting games are a little more conventional but are still a blast (literally, in some cases) to play. Pick up items, shoot your enemy and try to get the most points. There's also Freeze Fighting where you try to collect more items than your opponent. Both fighting games are time-based. And what kind of racing and/or fighting game would be complete without multiplayer? Certainly not this one, but luckily it's complete! Challenge up to 3 other players to go head to head to head to head in a split screen environment.
The viewpoint is 3rd person and normally behind and slightly above you but changes at times in race mode. Fortunately this doesn't really cause any big control problems. Speaking of control, it's pretty decent, simple, and responds nicely. Likewise the graphics are bright, colorful, and seem to glow a lot. The music and sounds are totally fitting for a game like this. In other words, there's nothing absolutely eye or ear popping as far as an Xbox game goes but I doubt there would be any complaints in this department. Unless you're a fan of Rayman you'll probably just glance at and pass by this game on the shelf because it looks a lot like other platform games out there. But if you like racing, fighting, platform, party, or action games then take my advice, stop and at least rent this game and I doubt you'll be disappointed. Rayman Arena is proof positive that simple solid gameplay can make a great game. Party on, Rayman!
Playstation 2 Screenshots
See Also
Viewing games 1 to 5