Relentless: Twinsen's Adventure (Little Big Adventure)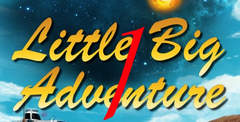 Click the "Install Game" button to initiate the free file download and get compact download launcher. Locate the executable file in your local folder and begin the launcher to install your desired game.
Overview
Don't be surprised if it's been out but you missed it. Relentless, a game published by Adeline Software (the team behind Time Commando), came out in October of 1994. Apparently, due to marketing and distribution problems in the U.S., it did not do very well in its original release. While I was rather skeptical when I first heard about it (after all, how many two-year old games could be described as eye-popping now?), when I saw this game for myself I immediately understood. This game has a charm the like of which I have never seen before. Characters are original, dynamic and entertaining. The graphics and sound are smooth, absorbing and beautiful. The plot of the game progresses in such a way that while the puzzles are neither terribly difficult nor overly simplistic, you keep going because you want to see what is next. And what is next always tops what came before. This is an adventure game that truly takes you on an adventure, and you will often find yourself playing with that goofy look on your face that you just can't explain.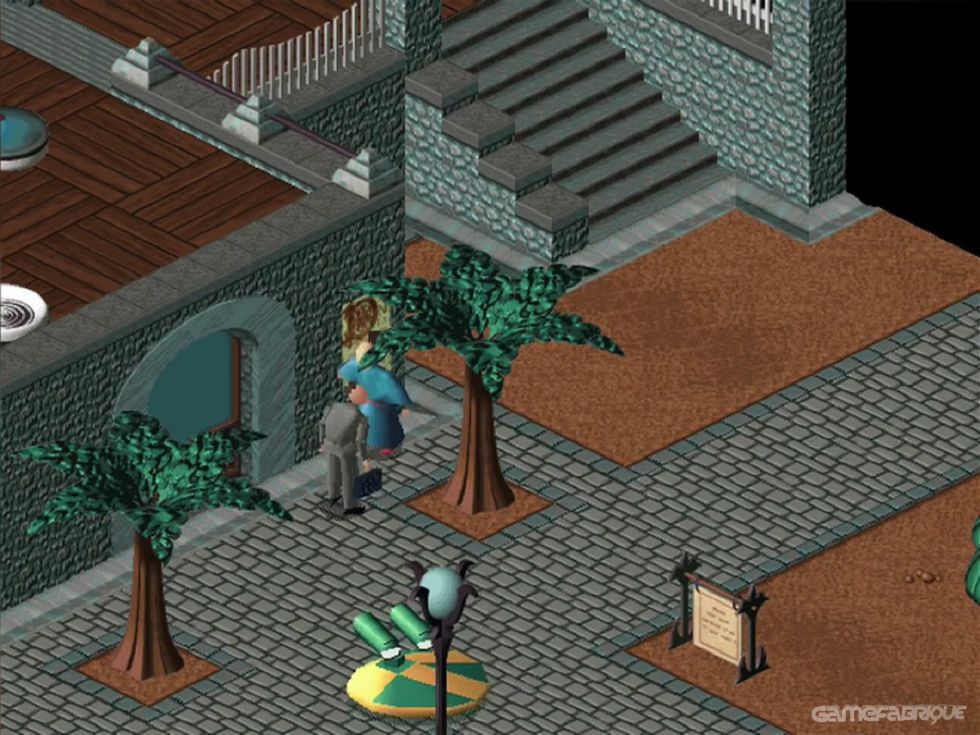 Graphics
The graphics and sound of this game are well above par, even by today's standards. The graphics are a silky smooth SVGA, and when you see this game, you won't believe it is only done in 256 colors. In fact, I found myself often returning to the box to make sure that I was not dreaming. In addition, the sounds and music are whimsical, yet add a great deal of atmosphere to the game. When you talk to individuals, all conversation can be done in full sound with or without subtitles. Many of the characters' speech is so funny, not just in terms of what is said, but how it is said, that you may find yourself engaging in the same conversations over and over again just to hear them say something "just one more time." This game scores full marks in the graphics/sound department.
Game Environment
In spite of the stunning audio and graphics, this game has both plot and gameplay that can carry themselves. While the story is not something unimaginably original, it is innovative, and as it progresses, the plot pulls you deeper and deeper. In addition, this game throws a new twist into the isometric perspective by avoiding the repetition seen in many games of the genre. For instance, Crusader, while an entertaining and innovative game in its own right, utilizes so much repetition of wall textures, facilities, etc. that it can become boring. This game manages to maintain a fresh, new look for every place you visit. Just when you think you've seen it all, you travel somewhere else to see a new area. Not only is the new island different, but it contains all kinds of buildings, individuals, creatures, and puzzles that you have not seen before. Beyond this, there is a desert island, snowy mountains, fortresses, prisons, sewers, towers, and a fancy-looking construction zone big enough to put Tokyo to shame. The most amazing thing is that every time you travel to a new place, everything is new, to a minute level of detail.
Bottom Line
While it may sound like I have become evangelical about this game, when you see it for yourself you will understand why. The game is in re-release by Electronic Arts as one of its Gold Edition CD-ROM Classics, so you can pick it up for less than $15. I got mine for $12.98 at a local electronics/computer store, and it is the best thirteen bucks that I have ever spent on a computer game. In fact, even though I have defeated it, I still have it on my hard drive so that I can play it every once in a while. That's more than I can say about most other adventure games. If you're planning on spending $60 on a new computer game, I suggest that you save the money for later and pick up this instant classic. It's the best value in the computer game store today, and I would have gladly paid three or four times the price for a game this fresh, captivating and absorbing.
In these days of big names and overhyped games, it is such a relief to find a game that does not oversell itself. This game, while relatively unknown to the average gamer, without a doubt deserves a second look. It has made its way onto my top ten list of all time, and I don't think that I am the only one that would be so generous to it. Never before have I seen a game like this, but I hope to see one like it again soon. Apparently, the team at Adeline Software is back to work on a sequel, and if it is as ahead of its time as the original, we have got a treat in store for us. In the meantime, grab a copy of Relentless and fall in love again.
Download Relentless: Twinsen's Adventure (Little Big Adventure)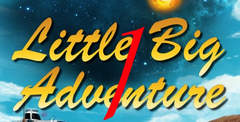 System requirements:
PC compatible
Operating systems: Windows 10/Windows 8/Windows 7/2000/Vista/WinXP
See Also
Viewing games 1 to 11