Sega Rally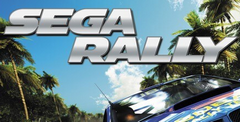 Click the "Install Game" button to initiate the file download and get compact download launcher. Locate the executable file in your local folder and begin the launcher to install your desired game.
If You've Ever spent time in an arcade, chances are you'll have donated a few pounds to Sega thanks to Sega Rally Championship. Its combination of car-shaped arcade machine, varied surfaces and multiplayer link-up meant that it sucked many a teenager dry of pocket money, and this latest version is a throwback to those heady days.
Forget tweaking handling settings. Forget a massive, in-depth career mode. Forget crash damage. In fact, forget everything apart from driving. Driving really fast around corners against other cars. It really is that simple.
There are five different styles of course on offer Tropical, Alpine, Arctic, Safari and Canyon. Each track is an eye-searing example of vibrant design and gorgeous weather, ditching real-world locations in favour of fictional sleepy Alpine villages, exotic tropical temples, dusty canyons, animal-populated savannahs and geyser-surrounded power stations.
Cosmetic Touches
There are plenty of great touches in each level too, such as helicopters and planes overhead, giraffes at the side of the road and flocks of birds heading for the heavens when your vehicle shatters the peace and quiet.
But the differences between the tracks aren't just visual. Th is time round, Sega's big selling point is the deformable terrain. There are sand, mud, gravel, tarmac, snow and ice surfaces, with each offering its own different characteristics, and it's here that the game really excels.
Changing Tracks
Drive through a water trap and the grooves left in the mud by your tyres will quickly fill with water. Slide through pristine snow and next lap, there'll be a clear path, offering you less hindrance. Lay down some rubber on a tarmac comer and next time round you'll be able to take it faster thanks to the increased grip. All of these effects mean that the track evolves as the race continues, offering a slightly different experience in each lap.
There's a decent line-up of cars too, including classics such as the Lancia Delta Integrale, modern-day machinery such as the Subaru Impreza and even some more 'out there' offerings such as the Hummer. Gameplay is, as you'd expect from the series' pedigree, pure arcade enjoyment. Hurtling round the tracks at breackneck speeds, it's all about learning the nuances of each surface and track.
The Al-controlled cars are no racing slouches either, steaming off ahead at every start. Clocking the corners and correct lines to follow is the name of the game and if you get it right, you'll find yourself sailing past them in corners. Otherwise, you'll be eating their dust.
It's all a treat for the eyes too. Beyond the vivid landscapes at the side of the tracks, particles of mud are thrown up by cars in front dirt and dust collects on your vehicle (only to be washed off by water) and the cars are crisp and gorgeously rendered.
Arcade Machine
Whether the game's your cup of tea is dependent on how much you like arcadestyle titles. It's all bright colours, vivid locales, mud in your face and pure arcade handling that won't be to everyone's tastes.
That Sega Rally is more suited to console is a given but if you can live without a damage model, tweaking your toe-in values or competing over many different tracks (there's only 16 in total, with some playable in reverse) and you aren't frightened off by the idea of racing next to opponents whilst hurtling past elephants, then this truly arcade action at its best.
Download Sega Rally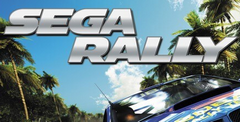 System requirements:
PC compatible
Operating systems: Windows 10/Windows 8/Windows 7/2000/Vista/WinXP
Game Reviews
Rally Games Are seemingly never off the Budget pages, presumably because rally enthusiasts will always need something to do when they're not standing on a grassy bank near a muddy hairpin and waiting to jump out of the way of a careering saloon.
Sega Rally might not have quite the same appeal to that brave brigade of standing-in-the-rain people though, seeing as it's nowhere near the authoritative mud-streaked affair that the games of the dear departed Colin McRae are. Instead, well, it's more Sega-y essentially, isn't it? There are no hedgehogs, but the sky is markedly bluer and the game is friendlier than any other rally game. It's more of a "Do your best to keep it on the track' sim than a "Hard right Hard left! affair, although obviously both hard lefts and hard rights more than make their presence felt It also has a rather sparkling terrain deformation system in its guts, meaning that snow disperses as you do laps (yes kids, laps) and mud is muddied.
Sega Rally does what it says on the box: it's all about going fast round a muddy track, sliding round corners, and it skips all of that car modifying nonsense, and it does it all rather well.
Similar Games
Viewing games 1 to 13