Spintires: MudRunner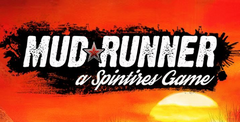 Download Spintires: MudRunner and tackle the ultimate off-road challenge in this realistic driving simulation game. Navigate treacherous terrain, haul cargo, and master extreme conditions in a variety of powerful all-terrain vehicles. Can you conquer the mud and complete your objectives? Play now!
Video games are a great way to get out of your normal day-to-day activities and indulge in an activity that takes you into a parallel universe. This is exactly what Spintires: MudRunner 2017 is designed for. You get to experience a different kind of off-road simulation, one that you've not experienced ever before.
The basic concept of the game is the transfer timber from one area to another. While this seems like a simple enough task, let me assure you that it is not. Everything about this game is compelling, and with it's real, life-like effects, you're bound to be seated on your chair for a while.
How is this game different?
While there are many adventurous games out there, such as The Crew and Dirt Rally, but there isn't one like Spintires: MudRunner. It gives you the real feeling of driving a heavy vehicle in different and difficult terrains along with getting certain tasks that you're required to do. The graphics add to the overall experience of this game as you get to see very minute details in high-quality graphics.
With slow trucks and heavyweights, this game gives you an extremely realistic take on off-roading. Not only are you subjected to driving a heavy vehicle, but you also have to deal with rain and difficult routes. At times, you might be in a position where your tyres get clogged because of the dirt or you may lose your grip at certain spots, depending on the location.
Another thing that you need to keep in mind is the fuel consumption and the damage being done to your vehicle. You'll be able to find a couple of stations to fix you up but that would require you spending your game's earnings.
Pros and Cons
The most distinct feature and advantage of this game would be the possibility of playing it online with four other players. It's fun and exciting, both, at the same time! You get to complete tasks while enjoying a great off-roading simulation with your friends or other online players!
You can save your game through single and multiplayer modes
Typically, you've seen single-player modes having the option of you saving your game so you can continue from that level or spot as soon as you open it next. In this game, you can also save multiplayer method the same way!
As you must have deduced, this game is bound to be a tad bit slow. You'll be required to overcome various hurdles and get through difficult terrain. This will surely take up a lot of your time. Unless you have a lot of free time at hands, you don't want to play this while you have excessive work or exams close by!
Bottom line
Spintires: MudRunner is an exceptional game that requires consistency and a lot of your time. You learn to have fun through working your way up to the different levels of the game. It's a great source of entertainment but it's not built for everyone.
7
On a scale of 1-10, this game would be a 7. It's a great game and if you get hooked to it, you're sure to be stuck playing it for a long time.
Download Spintires: MudRunner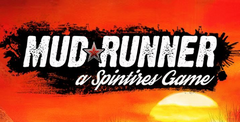 System requirements:
PC compatible
Operating systems: Windows 10/Windows 8/Windows 7/2000/Vista/WinXP
Game Reviews
MudRunner is a game for people who don't think getting their car stuck in a ditch in real life is enough. With varying objectives, you must venture out into a vast world and perform tasks with increasing difficulty. This game is all about testing your practical, problem solving capabilities in some of the world's harshest environments. Take control of some incredible all-terrain vehicles and jump into the madness in a game that realistically represents physics for the players, forcing you to consider weight and movement of the vehicle if you are to succeed. Let's get into gear.
Gameplay
The gameplay of this title is surprisingly awesome. You are given a handful of tools and over 19 powerful all-terrain vehicles and told to complete a hefty list of tasks. Maybe you will be out delivering something? Maybe you will be attempting to recover something previously lost? In any case, this game begs you to do the math, sit down and think your way around some intense situations. You must overcome muddy terrains, freezing conditions, or insane rivers just to complete these tasks. It's like Stormworks: Build and Rescue but without the build part.
I would be remiss to forget to mention that this game has multiplayer. With up to four other people, you can explore the amazing Siberian sandbox environments and blast around solving problems. With Mod support, this game just keeps getting more appealing.
Aesthetics
MudRunner is an absolutely stunning game and no one will ever be able to take that away from it. With beautiful graphics and a stunning world to look at, you will find yourself caught in just staring at the environment. For a title that relies heavily on physics, the developers successfully deliver a game that has visuals to match them. Everything from the rivers, the trees, the skyline, the vehicles and everything in between is rendered perfectly in a game that begs you to get lost in its majesty.
Physics
Arguably the most important engine of the entire game; the physics engine. This game reacts beautifully to physical input. You'll be driving along and hit a turn wrong and the entire vehicle just tumbles down a hill. That might seem unfair but you were going to fast and carrying a very heavy payload on a muddy road, and these are things you have to think about when engaging in one of the most dangerous jobs in the entire world.
The amount of realism in this game provides an incredibly satisfying replay value that should keep anyone coming back for more. For reference, I'll say that the games physics aren't to the same extent as something like BeamNG.drive but they are still very satisfying to watch.
9
This game is solid and anyone after a really good physics based, problem solving driving game with great visuals will absolutely adore this title. This is one of the finest games in its genre.
Pros:
Fantastic Physics
Stunning Visuals
Cons:
Could have had a few more game modes
See Also
Viewing games 1 to 5