Summer Heat Beach Volleyball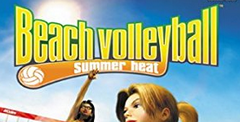 Click the "Install Game" button to initiate the free file download and get compact download launcher. Locate the executable file in your local folder and begin the launcher to install your desired game.
When it comes to sports video-based video games it doesn't always have to be the most realistic simulation. Actually, some of the most entertaining sports video games are those that are more video games than simulations of the real thing. Just like it happens with Tony Hawk Pro Skater and Wii Sports, it's all about the fun in the game. Summer Heat Beach Ball however has a really close competitor in a game from a more known series called Dead or Alive Xtreme Beach Volleyball. But is it really that similar to the more popular Dead or Alive Extreme? Well, let's talk about it!
Summer fun
Even though it could have easily been a game made purely for fan service as is the case with Dead or Alive Xtreme Beach Volleyball, this is not the case. Summer Heat Beach Ball is a real sports game, and it is actually a well-developed one.
Even though they were released the same year, and they are based on the same sport, they are pretty different titles. Summer Heat Beach Ball was released by Acclaim as a PS2 exclusive, and it is much more focused on the actual game than on the fan service, and you know what we mean.
The full experience
Summer Heat Beach Ball has a pretty developed technical aspect, with solid mechanics and a nice overall feeling. The game gets you into the summer mood even from the menu full of colorful bright screens. There are 14 characters to choose from, each one having its own stats and you'll have to balance them to make the best team possible.
There are also 14 scenarios in the game, even though they don't really affect the gameplay that much, they are still well designed and look nice enough to make the experience better. Now when it comes to the gameplay itself, it is an incredibly solid experience, even though it is not completely a simulator of the real deal.
You could actually compare it a little to how Virtua Tennis mixes the real sports simulation with a more arcade3 experience. Even though some of the physics of the ball aren't completely realistic, it is really fun to play. The game even has three different camera modes so you can choose how you'll experience the action. The gameplay itself of this game is so straightforward that we can't really say much about it, it just works.
Summer Heat Beach Ball is a pleasant surprise for anyone who got to play it. Even if you came in expecting more fan service, the game is so fun and addictive it completely makes up for it. The mechanics are simple yet pretty solid, and it's fun to play even by yourself.
The AI works great, the visuals are great, even the animations are nice. The soundtrack makes the game experience feel more complete, even if the sound effects aren't all that great. It is a shame that this game did not receive the attention it deserved, overall it is a pretty solid title and a fun experience.
8
It is a great game especially since there are 0''t that many beach ball games to compete with. It could have easily become a franchise if it came out with better timing.
Pros:
Great visuals
Nice & simple gameplay
Addictive
Fun
Easy to enjoy
Cons:
There aren't many differences between characters
It lacks game modes
The sound effects are subpar with the rest of the game
Download Summer Heat Beach Volleyball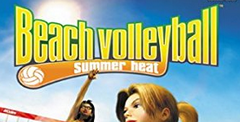 System requirements:
PC compatible
Operating systems: Windows 10/Windows 8/Windows 7/2000/Vista/WinXP
Game Reviews
People say:
6
Last winter, Dead or Alive: Xtreme Beach Volleyball's sweat-sheened lasses warmed Xbox fans' hearts, leaving envious PS2 owners out in the cold. The good news is that Acclaim has finally found a surrogate to sate your desire--only she's a bit on the homely side. Summer Heat isn't exactly pretty--she has the plastic luster and improbable proportions of a dime-store Barbie knockoff, and the static beaches she frequents appear to be located in Dullsville. Neither is Heat big on extraneous DOA -style fluff like sun worship, slot machines, or shopping sprees-- although she will indulge you with a few unlockable swimsuits and music video clips from her crummy CD collection. But for all the T&A trappings, this gal is actually talented at her titular sport. The controls are simple yet deep--three buttons control bumps, blocks, sets, and spikes--so non-committed players can easily keep the ball bouncing back and forth, and pros who demand precision can perfect their diving saves and smash drops.
7
When I first booted up Summer Heat, prepared for a bad DOA: Xtreme Beach Volleyball clone. But what I got was a surprisingly decent game of v-ball that didn't stink like the rotting beached whale carcass I expected. I agree with Paul's assessment of the controls, though most of my matches devolved into playing follow-the-arrow at backcourt while my A.I. partner tore it up in front. Still, if you own a PS2 and want to knock some balls around in the sand, go for it.
7
Forgoing the teasing filiation of DOA, Summer Heat instead delivers a straightforward sports simulation. Unfortunately, Shawn's all wrong about the control. Heat's mushy scheme relies too heavily on context, making your beach bunny set when you intended an unstoppable spike, and its overbearing interface banishes guesswork (and psych-out strategy) from the game. Still, the virtual volleyball action is fast-paced and fun, with enough unlockable venues, characters, and minigames to keep you indoors all summer, safe from the sunlight that ruins the gamer's trademark pallor.
Playstation 2 Screenshots
See Also
Viewing games 1 to 4