Virtua Tennis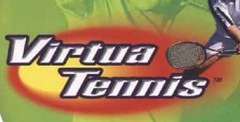 Click the "Install Game" button to initiate the free file download and get compact download launcher. Locate the executable file in your local folder and begin the launcher to install your desired game.
Console conversions are a contentious issue at the best of times, not least when the game being converted is 18 months old and has already spawned a superior sequel. That's the story here though, as Empire attempts to breathe life into Sega's classic Dreamcast title, itself a conversion of the arcade game.
Something of a hand-me-down situation then, but one that has nevertheless retained the integrity of the game. If you've never played Virtua Tennis, here's the deal. A supremely intuitive affair, its simplicity is the key, largely relying on just one button. In that sense, it's the tennis equivalent of Sensible Soccer (and praise comes no higher). There is a rarely used lob button, but essentially the key moves come down to a solitary knob, something that will be repellent to flight sim fans and their keyboard overlays.
Strawberries
However, this doesn't mean that it's a simple game, as the ball can be knocked to virtually anywhere on the court by adroitly tweaking the joypad at the moment of impact. Once mastered, it's a gloriously playable system, and one that makes for some quality action. Even if you consider tennis to be the sport of fools (and I personally find Wimbledon the most boring fortnight of the year), it's hard not to get sucked in once you get the hang of it, which should take no more than five minutes for all but the most cack-handed buffoon.
Like the best sports games, it isn't about mastering the interface, but mastering the actual sport, and you will have to employ genuine tennis tactics to get results. Even if you've never played the game, it soon becomes evident what you have to do, be it forcing your opponent into a comer, or getting up to the net and cracking in some volleys. The eight computer-controlled players all behave differently, and getting the measure of your opponent is crucial.
Cream
Various options are available, including a World Circuit in which you complete short matches and training modes, some of which are passable mini-games themselves. Success opens up further options, and also enables you to win money, which can be spent on such treats as different coloured shirts, or even a doubles partner. It's amazing what money can buy.
Graphically, the conversion may look crisper than its Dreamcast counterpart, but seems to have lost some of its subtleties, such as the motion blur in the replays and the barely discernible cloud shadows, which appear here as if the apocalypse were pending. It's still basically the same game though, as evinced by the words 'press start' on the menu screen. Crucially, the gameplay has remained intact, and if you don't own a Dreamcast this is definitely worth a look. Ace.
Download Virtua Tennis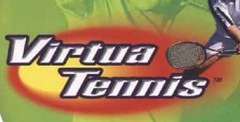 System requirements:
PC compatible
Operating systems: Windows 10/Windows 8/Windows 7/2000/Vista/WinXP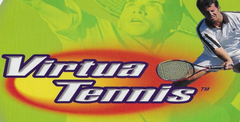 System requirements:
PC compatible
Operating systems: Windows 10/Windows 8/Windows 7/2000/Vista/WinXP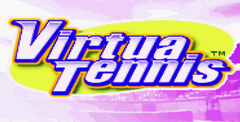 System requirements:
PC compatible
Operating systems: Windows 10/Windows 8/Windows 7/2000/Vista/WinXP
Game Reviews
It came from the East, but it has now firmly gone west. The reasons for the failure of the Sega Dreamcast are manifold, be it the shit advertising campaign, the half-arsed - nay, superfluous - online strategy, or even the curious donation of $15 million to Arsenal Football Club. What can't be faulted is the quality of the hardware, or indeed the games. Of course it has its fair share of stinkers -not unlike the PC - but the console undeniably boasts a number of genuinely classic titles.
Virtua Tennis can comfortably include itself among that number, and in fact Dennis Publishing's erstwhile Official Dreamcast Magazine assembled a panel of experts who promptly voted it the number one game on the console. Time was you couldn't come in here without hearing the twang of racket on ball as another heated exchange took place during an extended lunch hour. Those days are long gone, as is the magazine, replaced by surly youths attending black monoliths bearing the legend PS2, perhaps the definitive reason for the Dreamcast's demise.
Virtua Tennis lives on though, and has recently spawned a sequel, which, were it still in existence, ODM would have inevitably showered with much-deserved "best just got better"-style plaudits. It's the original that we are concerned with here though, as it's heading towards the PC courtesy of Empire, who has sporadically provided us with similar conversions such as the passable Sega Rally.
Anyone For Dennis?
Empire promises that the brilliantly simple, yet wholly addictive, gameplay will remain intact, and is also boasting of an improved graphics engine, although the DC version is certainly no slouch. The PC game will feature seven famous male tennis players, plus ten hidden characters, and an array of tournaments will be available, with singles and doubles up for grabs. Much like sex, it's more fun with other people, and two-player games can be attempted via a combination of joypad and keyboard. It should also be possible to play a four-man doubles match over a LAN. Not the most obvious use for the office network, but you never know, it might just work.
Tennis games have never really been the PC's forte, but if they are ever to be accepted then this is the game to do it. Retro-bores may bang on about Smash Tennis on the Super Nintendo, but Virtua really is the definitive game of the sport, with the Dreamcast version improving hugely on the arcade original. There's no reason to expect that the PC version will be any different, with the added advantage that you don't have to use Sega's ergonomically bankrupt joypad. One to look forward to then, although that said, you can probably buy a Dreamcast and a copy of the game for a tenner.
Tennis Games on the PC are generally treated with the same disdain as films on Channel Five, but occasionally a nugget of competence comes along that bucks the trend. Virtua Tennis was one such exception, and went down a storm here at PC, prompting frenetic two-player action for almost half an hour, once we'd managed to get the controllers to work.
That was more than enough to impress us though, and the game promptly walked off with the coveted Sports Game Supertest award, as voted for by an esteemed panel of experts (ie me and a couple of other slugabeds). It was largely deserved, and it remains a supremely playable game, having now made the smooth transition from arcade to Dreamcast to PC to bargain bucket.
Hinging around a simplistic yet intuitive control system, it's easy to pick up, with concerted play revealing further subtleties. There are a host of options and mini-games, and even if you don't like tennis (and who does?) it's top stuff, particularly if you can rope in a human opponent. But first make sure that you have two joypads with leads long enough to prevent unnecessary bodily contact. We're not animals.
People say:
7
I've said this several times in the last year (thanks to the 2« games), but here it goes anyway--this is the most incredible-looking sports game I've ever seen. Sega has managed to power pack the characters with polys while keeping them fluid as a waterfall and as lifelike as you or I. But the truly beautiful thing about Virtua Tennis (besides the graphics) is the learning curve. Anyone can pick up a controller and perform moves Pete Sampras would be proud of. The intuitive control and character reaction time are right on target. Beginners just move toward the ball and hit the button, but it's much harder to exploit the techniques needed to really jam. For example, the strength of a shot depends on how hard you charge the ball (the direction you're coming from also factors in). Aiming, ball-spin, and tapping the potential of each pro takes time. You'll even find some nifty mini-games to prepare you for the harder tournaments. One has you beating back giant beachballs with your returns while another involves a bevy of bombarding serving machines. My only knock on the game is its replay value. I know Virtua Tennis is essentially an arcade game but I can't see staying with it for even a tenth of the time I've devoted to NBA or NFL2K. It's one of those games you'll pull out to impress your friends but probably won't keep playing after they leave. In my opinion it's tailor-made for non or casual sports fans.
8
With an emphasis on easy gameplay and an arcadey feel, I wondered how Virtua Tennis would compare with its sim cousins of the vaunted "2K" series. Well, for all the sim features that may not be present, the foundation of the game succeeds in fast, fun and varied action. Each mode, singles vs. the CPU, singles vs. a friend, doubles et al, adds a new layer of fun and depth. Throw in the World Circuit mode, which requires the player to progress through a series of challenging mini-games, and you have a game which offers high replay value. Sure, the players could have had signature shots, and there could be more options, but it's still a winner.
9
Wow. I'm not usually the sort of person that is hankering to play a tennis game--I haven't thoroughly enjoyed one since the SNES's Super Tennis. But, lo' and behold, it appears there is another. Virtua Tennis has the elusive magic (like Hot Shots Golf) that draws everyone in--hardcore sports fans and casual gamers alike. As I was playing the game in my cube, fellow editors seemed just as entranced watching the action as I did playing the game. This is more than a hopelessly addictive tennis game, my friends, it is a tennis experience. I haven't yelled at a game, rejoiced at a game, and cried with a game the way I did in VT's matches. Buy it. Buy it now.
Similar Games
Viewing games 1 to 23