Wii Sports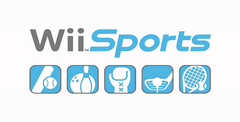 Click the "Install Game" button to initiate the free file download and get compact download launcher. Locate the executable file in your local folder and begin the launcher to install your desired game.
When it comes to fun, family-friendly sports games Wii Sports is probably the first thing that jumps to mind. Originally released along with the Nintendo Wii, the game disc came included in the box with every Nintendo Wii unit. Thanks to this, it quickly became the best-selling game ever on a single platform. It's not a complex game, nor is it really deep, but it was an excellent way to show just how fun and family-friendly the Nintendo Wii was set to be.
About the game
Wii Sports is by definition a game just for fun and having a good time. Since it came included with the Nintendo Wii, it was mostly to show a little bit of what the console was capable of... It is a compilation of five different sports simulations, where the players had to use the motion controls of the Wii Remote and Nunchuck.
The five Sports included were Golf, Bowling, Boxing, Baseball, and Tennis. And you could choose whether you wanted to play by yourself against the computer, or you could play with up to three other people. Teamwork and rivalries were the core of the fun on Wii Sports.
The players had to use the Wii Remote to mimic the moves of the sports, like the swing of a baseball bat or golfing club. Use it as if they were throwing a bowling ball, or even throwing punches on intense boxing fights. Even though they were basically minigames, they served well to display how the Wii was up for a more active style of gaming.
Less is more
There wasn't a single thing complicated in Wii Sports, and everything was stripped down to the basics. Even the visuals, having all the characters be the players' created Mii avatar, so the graphics were as basic as they could.
Of course, simplicity was the core of the fun in Wii Sports, it was a home console game for the whole family. This means the controllers had to be as simple as possible, and they managed to do an incredible job with this by basically removing the controllers and making them entirely motion-control. The only times you had to press buttons was to navigate to the overly simplified menus of the game, and that was just an incredibly small fraction of the game.
Wii Sports is a particularly hard to review game, not only 'cause it's basically a tech demo for the Nintendo Wii composed only of basic Mini Games but also 'cause it's free. In any case, it served its purpose well, it was fun for the whole family and people could start having fun with their Wii as soon as they got it out of the box without having to buy a single game- But obviously, if you wanted to play with more people, you'd need more controllers, so there's that.
7.5
Wii Sports is incredibly simple, and it doesn't even require motion controls. Later or, there would be a sequel of the game called Wii Sports Resort, which made use of the Wii Motion Plus. The more advanced motion controllers were combined with many more sports and different ways to play them. and Even Xbox had its own parallel to Wii Sports when they released their motion-control camera for the Xbox 360, the Kinect. Even though Kinect Sports was much more advanced and complex, it just wasn't as successful, and it makes sense since the Kinect itself wasn't all that successful at all.
Pros:
Fun for the whole family
Great replay value
It comes free with every switch
Simple, yet entertaining
Anyone can play it
Cons:
The games can be a little too basic
Too casual
Just five sports
Download Wii Sports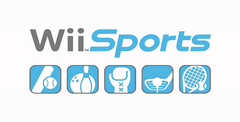 System requirements:
PC compatible
Operating systems: Windows 10/Windows 8/Windows 7/2000/Vista/WinXP
Game Reviews
Pressing buttons--pfft, that's so played out. In Wii Sports, Nintendo's simplelooking yet incredibly intuitive sports collection, you'll use the Wii Remote just like you would an actual baseball bat, tennis racket, or golf club. And the controls are fairly deep; on the tennis courts, for example, turning your wrist--just like in real life--puts topspin on that fuzzy yellow ball.
Similar Games
Viewing games 1 to 8