The Legend of Zelda: Ancient Stone Tablets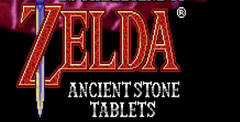 Download The Legend of Zelda: Ancient Stone Tablets and embark on a captivating adventure in the world of Hyrule! Solve puzzles, battle fearsome monsters, and uncover the mystery of the ancient tablets. Unleash your inner hero and play now!
If you are thinking that Zelda Ancient Stone Tablets sounds familiar, you may know the game a bit better as BS Legend of Zelda. This was a special episodic game that was released for Nintendo's weird online service type thing that they had going on in Japan. It would never make it to the West, but thankfully some clever folks have managed to rip the game and us fans can now play it.
Four Stories In One
Ok so Zelda Ancient Stone Tablets, might not be "four in one" but what I mean by this is that originally the game was released in four parts. The game has the story split into four sections and these are The Hero of Light, The Monsters Return, The Tablets, and The Silver Arrows and the Demon King. The game I feel is trying to be more story-driven than A Link to the Past and that is cool.
Speaking of Link to the Past, BS Legend of Zelda is very popular because it is actually a full-on sequel to Link to the Past! The game is set six years after the events in that game and instead of playing as Link, you play as either a male or female avatar that is a representation of yourself. I will say that the way Zelda is portrayed in this game is really cool.
Tonight On 60 Minutes!
One of the most interesting aspects of Zelda Ancient Stone Tablets is that the episodes are 60 minutes long! Each one is set in its own part of Hyrule (with the other parts of the map closed off) and you have 60 minutes to get as much stuff done as you can. No matter how far you are or how little you have done, once that time limit is up the episode is over. In theory, I really like this idea and it is kind of a prelude to what Majora's Mask would do many years later.
The gameplay is just like A Link to the Past. You will have to go on quests, find items, talk to people, beat bosses, explore dungeons and so on. The game does carry items over to the later episodes which is cool, but that is something I like. The game has things like mini-games and more dynamic behavior from the NPCs which is great and something that many of the later Zelda games in the series would borrow from
I would not say that Zelda Ancient Stone Tablets is one of the all-time classic Legend of Zelda games. However, it is certainly one of the most interesting ones that is out there. I am not so sure that many people would bother playing this from start to end, but it is pretty cool and well worth taking a look at if you are at all interested in the Zelda series of games.
Final Score: 7.5/10
Pros:
I like the idea behind the game
Each chapter is rather different
The NPCs are way more dynamic than in LTTP
You play as yourself
The game is pretty story-driven
Cons:
The original game had actual voice acting which is missing here
The time limit may be a bit annoying
Download The Legend of Zelda: Ancient Stone Tablets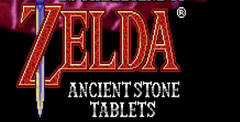 System requirements:
PC compatible
Operating systems: Windows 10/Windows 8/Windows 7/2000/Vista/WinXP
Pentium II (or equivalent) 266MHz (500MHz recommended), RAM: 64MB (128MB recommended), DirectX v8.0a or later must be installed
SNES/Super Nintendo/Super Famicom Screenshots
Similar Games
Viewing games 1 to 9