Cadence of Hyrule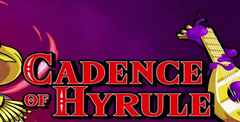 Click the "Install Game" button to initiate the free file download and get compact download launcher. Locate the executable file in your local folder and begin the launcher to install your desired game.
Brace Yourself Games brings us a new game that includes an incredible alliance with what could be the most popular game series of all times: The Legend Of Zelda. After releasing the Crypt of the NecroDancer, they quickly got among the most popular indie game developers. And there's A LOT from Crypt of the NecroDancer in Cadence of Hyrule. It's one of the most interesting Indie game collabs we've seen yet, so and since, strangely, an indie game gets a crossover with Zelda we just had to check out, so let's talk about it.
Beyond the Crypt
After being summed in a deep sleep Link and Princess Zelda are awakened by Cadence, the protagonist of the original Crypt of the Necrodancer. The land of Hyrule has been invaded by evil creatures led by a villain named Octavo. He has four paladins that work as commanders to his army, and to get to him, you'll have to defeat them all first.
What's it like?
If you've ever played any of the 2D Zelda games, you know they usually follow the same basics in terms of basic gameplay. And if you got to play Crypt of the Necrodancer then you know that it's a rhythm-based game that's nothing like any Zelda game ever made. However, since Cadence of Hyrule is more of a Crypt of the Necrodancer meets Zelda than the other way around, you should know what to expect.
Gameplay
The cadence of Hyrule is a rhythm-based roguelike game, and it has everything you'd expect from both genres. An upbeat soundtrack, dungeons, different enemies, special abilities, and even final bosses. Unlike Zelda games, the dungeons here are procedurally generated, and the fights are based on rhythm.
At the beginning of the game you get to choose whether you play as Link or as Zelda, and there's no turning back so choose wisely. Depending on the character you choose you'll get different abilities and advantages. To explore the map you'll move using tiles on the floor, which at first can seem a little tricky and annoying, but you'll get the grasp soon enough.
Why is it special?
Nintendo doesn't let many companies use their IPs easily, there have been some examples as to what led to this decision in the past. Especially in the case of Zelda games, those infamous Zelda CDs immediately come to mind. But this crossover is a different story, and while it took many liberties with the gameplay by making it like Crypt of the Necrodancer, Cadence of Hyrule still has a lot of respect as to what makes Zelda so special.
The cadence of Hyrule is one of the coolest and most original games a small, indie game studio has made based on a Nintendo IP. While that's not saying much since there really aren't many in that category, it's still great. It takes all the elements from the Crypt of the Necrodancer and mixes it with the world of Zelda. Adding a twist to the excellent Zelda soundtrack we all know and love. At the same time, they made the gameplay much more accessible than that of the original Crypt of the Necrodancer.
8
However, this game isn't for everybody, and while the art isn't as bad as the Zelda CD games, it's a really bland and boring character design here. But to make up for it, the world design is excellent, and it really makes you feel as if you're playing an old-but-new Zelda game.
Pros
Very origins
Excellent soundtrack
Accessible for most players
Fun
Cons
Not really a Zelda game
Bland art style
Boring character design
Download Cadence of Hyrule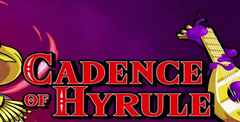 System requirements:
PC compatible
Operating systems: Windows 10/Windows 8/Windows 7/2000/Vista/WinXP
See Also
Viewing games 1 to 8