Tiger Woods PGA Tour 2000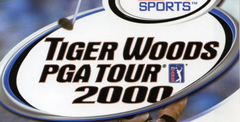 Click the "Install Game" button to initiate the file download and get compact download launcher. Locate the executable file in your local folder and begin the launcher to install your desired game.
a game by
EA Sports
Platforms:
PC,

GameBoy Color,

PSX

Editor Rating:

8

/

10

, based on

2

reviews,

3

reviews are shown
User Rating:

8.7

/

10

-

3

votes
Rate this game:
See also:
Tiger Woods Pga Games
Half an hour playing TW2000 and it all comes flooding back. Back and forth we go across the green as yet another 6ft putt skirts the perimeter of the hole and sits there winking at you. teasing you to make the same mistake again. And invariably you do.
TW2000 is one of Electronic Arts' earlier attempts to lure the golfing anoraks away from the Links series, and it falls some way short. Putting aside, the 'Pro swing' interface lets the game down hugely. Ultimately you have no choice but to revert to the ancient method of triclick' which even back then felt clumsy.
Current simulations like Links 2003, with its beautifully weighted True swing' interface is a much more pleasant proposition. If you have any experience of that or even the more recent Tiger Woods games, the simple fact is you'll be loath to go back in time. However, if you haven't sampled those delights, this may well prove a cheap and cheerful option. The graphics are passable, and the amount of courses and tournament options to choose from are commendable.
For a fiver you probably can't complain, but be warned, TW2000 is an echo of the way PC golf used to be, and it's nothing to be particularly proud of.
Download Tiger Woods PGA Tour 2000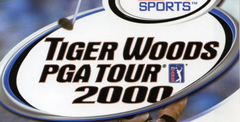 System requirements:
PC compatible
Operating systems: Windows 10/Windows 8/Windows 7/2000/Vista/WinXP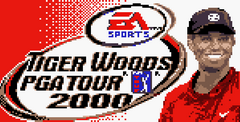 System requirements:
PC compatible
Operating systems: Windows 10/Windows 8/Windows 7/2000/Vista/WinXP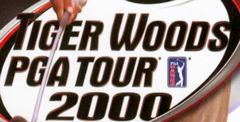 System requirements:
PC compatible
Operating systems: Windows 10/Windows 8/Windows 7/2000/Vista/WinXP
Game Reviews
Overview
Tiger Woods is one of the only athletes who has actually lived up to all of the advance billing. The latest phenom to be dubbed the "next Jack Nicklaus," Tiger has been better than anyone could have imagined. In his short pro career he has already earned enough from winnings and endorsements to last two lifetimes. So what's next for Tiger? A Grand Slam? Nah... too boring. How about his own video game? Wait, he did that last year. Well, he could always release this year's version of the game.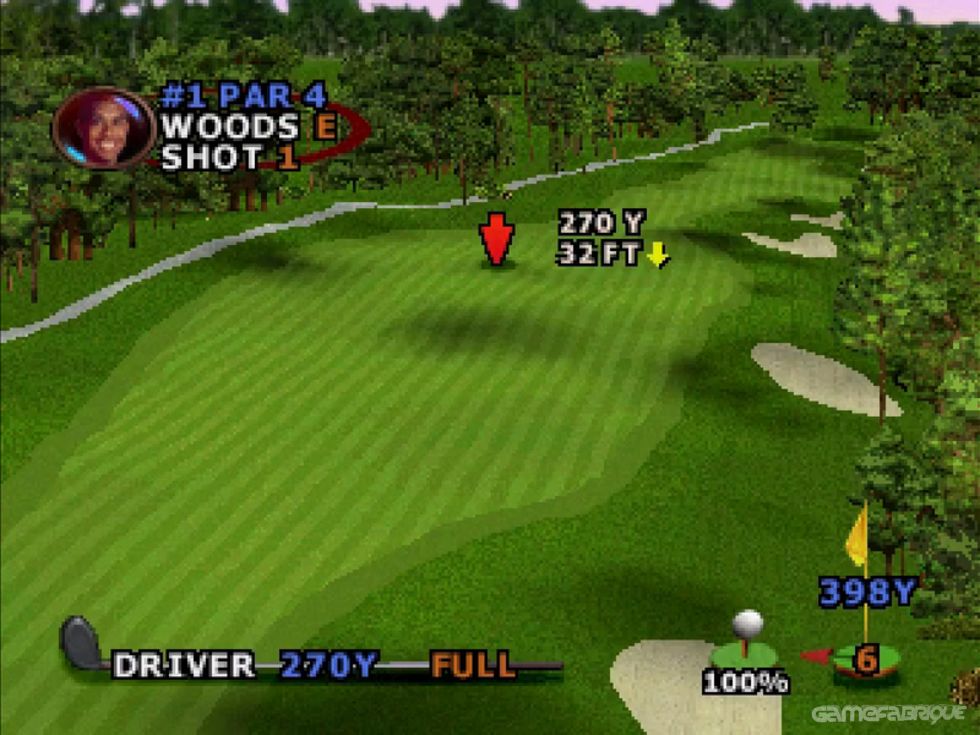 Gameplay
I'm not a huge fan of games that come out every year, regardless. Sure, it's a necessity for the team sports games, with roster turnover and rookies, but a golf game? I think a new version should come out only after major changes have occurred. So what's new with TW 2000 compared to last year's version? Well, the five courses are the same, as are the five pro golfers. There are a few playability changes that I noticed, for example the "Tiger Shot" electrocution body spasms are gone (if you don't know, don't ask).
The gameplay is good. You can create a golfer or choose from the five professionals. You can play in a PGA tournament, play a skins game, or a casual round with up to four golfers. I liked the save feature, because it lets you save the game at any point in the round. There isn't a difficulty setting and it isn't hard to beat the computer in tournaments, especially after mastering the ball control that the game calls "Tiger control." This allows you to control the spin of your ball while in the air. I shanked and mishit a bunch of balls off the tee that I was able to save, by leaning on the controller in the opposite direction of my mishit. You can shape the ball a lot in the left-right direction with any club, but have more control in the topspin backspin with the shorter irons. This was really fun. Now anybody can hit it five yards past the cup and spin it back pin high! Nice feature, but the massive amounts of lateral control makes the game too easy, as your out of bound shots can be pulled back into play. It's a small complaint, because if you don't like it, you can turn the feature off and not use it.
The biggest rant I have with this game is the lack of distance off the tee. All of the players, created and pros, seem to have the same length off the tee. This game should give the pros a baseline based on their actual average driving distance from last year. In other words, Tiger should be able to hit his average (this year it's 282 yards) on a 100% drive.
Graphics & Audio
Graphics for this game seem unchanged from last year's game. The game could be crisper, with more pixels, but maybe the limits of the platform have been reached. A T.V. also pales in comparison to a computer monitor in a golf game. The sound effects are realistic -- my only complaint is when hitting a long iron off the tee, the sound is a wood ping instead of an iron sound. The music is lame but is slightly less annoying than last year's. Big deal, good tunes and golf video games don't seem to go together anyhow. Player animations and reactions to shots are well done and amusing.
Bottom Line
In the golf video game world, this game has faster play and is more hip than other golf simulations and also more realistic than Hot Shots (which remains my favorite for this platform).Tiger Woods does have fast screen regeneration rates and the gameplay is fun, but it is lacking in the graphics department. This game is basically the same as last year's version (without the pirated South Park "The Spirit of Christmas" episode on the disk). This game is easy to master and quite fun when using the ball spin control. The low quality graphics are the biggest reason for the lower review score.
Overview
2000 Players Championship winner Hal Sutton said that Tiger Woods may be the best player in golf, but he isn't bigger than the sport. Well, he may not be bigger than the game of golf, but he certainly has raised his game and the level of play of his fellow professionals. He is one of the only athletes not named Michael Jordan who has continued to define his sport's standard of excellence. His debut golf game, Tiger Woods 99 (TW99), was very good and set its own standards for a fun golf simulation. I would have to say that this year's version exceeded my high expectations for it.
I played the demo for TW99 last year. It was only one hole, but what a hole, the 18th at Pebble Beach. My old home computer was too slow to run the game so I had to take it to work (darn it). During our union negotiated breaks, my fellow engineers and I played this game and were all impressed. Tiger's animations after making or missing putts were very good, and the graphics looked great. Well, I finally upgraded our home PC and I didn't wait long to let the bosses at GameFabrique know that I wanted to review TW2000.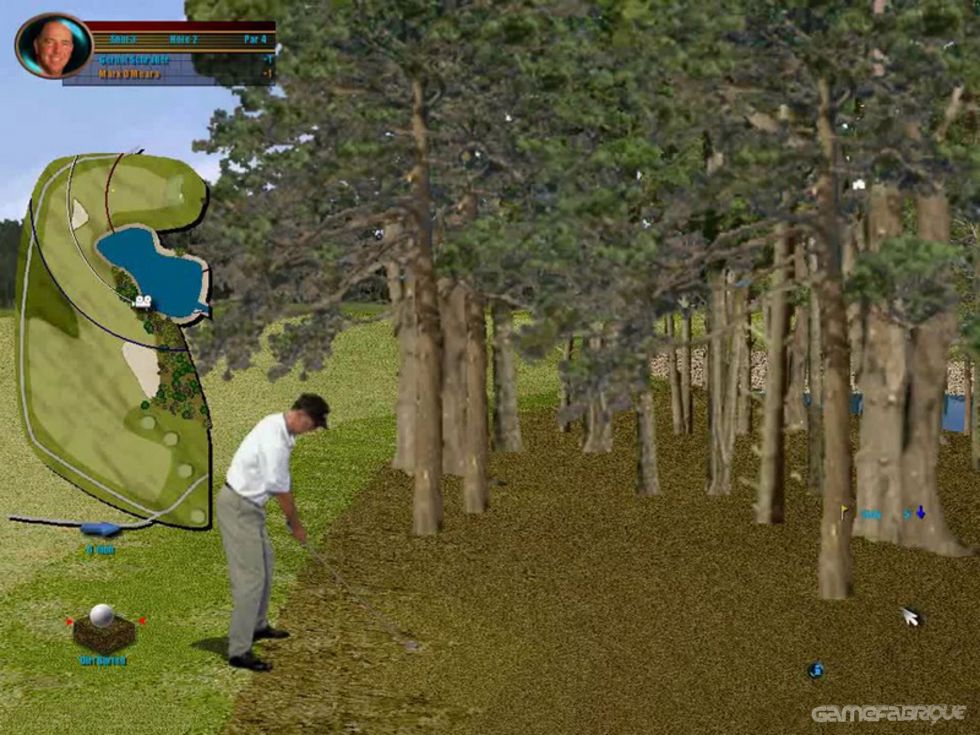 Gameplay, Controls, Interface
The gameplay was very good. I stuck to the three-click swing meter, but there is also a analog swing. The Course Management and commentator is a good carry-over from last year's version. The Course Management sets up an aggressive or safe shot -- taking into account the wind, lie, green and other things I would overlook. The commentator comments on your shots and offers useful tips about where to hit your tee shot or where you want to hit your approach shot.
So what's new with TW 2000 compared to last year's version? Refreshingly, quite a bit has been added. There are now eight courses including Pebble Beach and three brand new TPC courses. You have your choice to play as any of nine pros and EA has also included a famous amateur (MJ, but no Bill Murray). You can also create a golfer and even bring a picture of yourself into the game! The game is now two CDs long, with a great course architect feature on disc two. This feature allows you to design your own course or model up your favorite local course. Now you can see what a foursome of Woods, O'Meara, Leonard, and DLIII would do to the course record! There is also a new Play Against the Pros feature that lets Internet golfers compete shot for shot in real-time against pros at PGA Tour events. You may even revoke your amateur status if you win because there are actual prizes for cyber-winners.
I liked having different difficulty settings. On the Pro level the shots were sprayed offline a lot more on miss-hits and I found it was really tough for me to post low scores in the PGA tournaments. No complaints from me about players length off the tee, because it is based on the driver and shaft stiffness you select. Okay, maybe I have one complaint: I would still like to see the pros length on a 100% tee shot be based on actual driving average. Basically, I think Tiger should hit it longer than he does in the game. There are lots of gameplay modes including a full season starting with a stint on the NIKE tour. You can also play in a multi-course PGA tournament, play a skins game, a pro-am at Pebble Beach, or a casual round with up to four golfers.
Graphics & Audio
What can you say about the graphics? They are very impressive. The grass was real purdy and all of the trees had birds in 'em. The sound effects and player comments are well done. There is no game music, but you can play a audio CD or MP3 files through the game. I recommend using your own MP3 player, as I couldn't find a volume control for this feature. The comments, analyst, and sound effects were all at a much lower volume level than whatever tunes were played.
System Requirements
Minimum: Windows 95/98, Pentium 166 MHz, 32MB RAM, 4x CD-Rom, 2 MB AGP or PCI video card with DirectDraw compatible driver, 100MB free hard disk space, and a DirectX 7 compatible sound card with DirectSound support.
Recommended: Pentium 450 MHz, 128MB RAM, 600MB free hard disk space, and 8MB 3D graphics accelerator.
Bottom Line
In the computer golf video game world there are two major players: Tiger Woods and Links. Tiger wanted a fun game that is less formal than Links. I think this game is a big success. I don't see how you could improve the awesome background graphics in this game. I could envision some future improvements in the alternate camera angles for both the tee box and replays. I also thought that the time between shots was too slow, Flash Draw or not. These are very minor complaints though. My biggest rant is that I am so tired of seeing Tiger wear that same red shirt all the damn time. Doesn't it ever get washed? In real life he only wears it Sunday, so how about letting us choose the shirt, pants and shoes on the pros and our created golfers before every round? We should at least be able to change the colors. That would not be hard to add to the game. Moving on, the difficulty feature helps replay value immensely as does the eight golf courses included and the others available. Overall, I really liked this game and highly recommend it.
GameBoy Color Screenshots