PGA Tour 98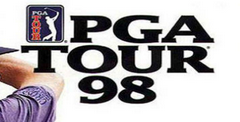 Click the "Install Game" button to initiate the file download and get compact download launcher. Locate the executable file in your local folder and begin the launcher to install your desired game.
a game by
Electronic Arts, and EA Sports
Genre:
Sports
Platforms:

Playstation,

PSX

Editor Rating:

7.6

/

10

, based on

4

reviews
User Rating:

9.0

/

10

-

2

votes
Rate this game:
See also:
PGA Games
Sports garners who enjoy challenging tests of skill and accuracy will love PGA Tour '98. And if you think golf is too boring for you to play, listen up--PGA is anything but boring.
Putting for Eagle
Tee off in eight play modes, including Tournament, Skins, and Skills Challenge while competing on five courses (Pebble Beach, The Bay Mill Club. TPC at Sawgrass. TPC of Scottsdale, and the Colonial Country Club). The game tracks your all-time records in categories like longest drive and lowest round, and includes 14 of the PGA's best goiters (sorry, no Tiger) to play as or against.
Controlling your swing takes precision and timing as you must master a swing-ing meter with bars for both power and accuracy. Before your approach, you need to calculate things like distance, wind, and the lie of the green to land a good shot.
The graphics are a mixed bag of birdies and bogies. Each golfer's swing was motion-captured perfectly and ihe courses are extremely well detailed, but up close, trees and bushes are awfully pixclatcd.
Ernie Johnson's commentary dominates the sound with phrases like "You da man!" after a good hit. But PGA also spoils some distracting sounds, such as planes flying overhead.
Hole in One
PGA Tour '98 is definitely (he best golf game released for any 32-bit system. Fans of the links and sports enthusiasts who want a fun. challenging change of pace from football this winter should grab the game and start swinging.
ProTips:
Align the white aiming line where the line starts to curve with the flag to putt successfully.
The best way to chip on to the green is to hit the ball to the front of the green and let it roll to the hole.
When teeing off, it's usually better to hit the ball short but accurately.
Download PGA Tour 98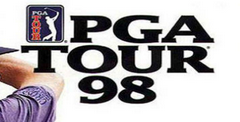 System requirements:
PC compatible
Operating systems: Windows 10/Windows 8/Windows 7/2000/Vista/WinXP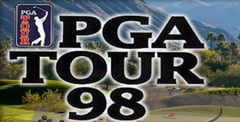 System requirements:
PC compatible
Operating systems: Windows 10/Windows 8/Windows 7/2000/Vista/WinXP
Game Reviews
People say:
8.0
I'd sooner lie in bed and watch Caddyshack than play real golf, but--Ironically--I've always been a fan of video game versions of this snobby sport. And PGA Tour 98, EA's second PlayStation installment in the series, doesn't disappoint. It packs pretty much the same sharp graphics as the last game, as well as the same PGA pros (if you care about that sort of thing). But more importantly, it lets you play on more courses, a total of five in all. PGA Tour 98 offers the same game modes as the previous game, including the PGA Tournament, regular stroke play and the Skins Game (sort of a rich man's Bowling for Dollars). New modes include four-player games and a skills challenge, which has you competing to see who can make longest drive, etc. The main reason I like this series, though, Is that it lets you make golf as simple or as complicated as you like. You can switch on a variety of aids to help you Improve your swing-while still keeping the game challenging. Golf newbies can simply wall on the ball and have fun (you'd be surprised at how relaxing and addicting such a seemingly dull task can be), while fanatics can tinker with club selection and the degree of draw, fade and spin they put on their shot. My main gripe Is the load time. The game stalls for a second before each swing, making this slow- paced game even slower.
4.5
After reading the vast list of features in PGA Tour 98,1 was psyched to give this game a swing. After all, there are few good 32-Bit golf games. Unfortunately, I'll be waiting a while longer, as PGA Tour is a technically flawed title. Golf Is a slow enough game, without the tong toad times throughout this game (after the swing meter, between each hole, etc.). The graphics are also subpar, making PGA 98 a very disappointing golf game.
7.0
I don't play golf. I'm a gamer, not a golfer! Nice televislon-like commentary and loads of options made it easy to get Into the action, Maybe too easy. It's more "management" than gameplay! Determine the direction and distance of your shot, then It's only up to timing the power required. Also annoying are the long load times between the time that you select your swing and when you actually see it. No birdies, just bogeys.
7.5
Again. I've been a fan of PGA Tour series since the original game, but it's taken until PGA Tour 98 to so me how far this golf engine has progressed. The high course detail is spectacular, and the color commentary Is incredibly helpful for beginners and intermediate players. The only thing that strongly damages PGA Tour 98 is the constant load times. For one example, the PlayStation has to pause for two seconds to calculate your swing!
AIthough it looks similar to EA's past 32-Bit golf games. PGA Tour 98 is showing strong signs of substantial improvement over its predecessor (unlike the somewhat disappointing PGA Tour 97).
PGA Tour 98 has undergone a mild facelift in the form of better scenery and crisper graphics, making the golf courses more lively and realistic. There are plenty of different-looking trees, golf cart paths and buildings, giving each course unique character and authenticity.
One of PGA Tour 98's most simple, improved features is also one that I consider to be very important. A huge problem with console golf games in the last few years is the lame number of courses included with each one. Most only come with a scant two or three, aren't real or licensed. To my pleasure. PGA Tour 98 is coming equipped with five different golf courses, all fully licensed. When you play and compete on these courses with 14 of the licensed PGA Tour Pro players, the game really starts to feel like you're playing in a professional tournament.
EA has always been known for the number of options provided in their sports games, and this one continues with the tradition. Eight game modes are included (three new ones including a golf skills competition), and it's darn hard to come up with eight Play Modes for a golf game. There are plenty of other nifty features such as a "Hole Overview Analyzer" that provides audio commentary and tips on each hole.
With a very impressive set of options, courses and licenses. PGA Tour 98 is looking very strong. The only thing not provided is a course editor. I guess they need something for the '99 edition.
MANUFACTURER - EA
THEME - Golf
NUMBER OF PLAYERS - 1-4
Overview
You would think that with the overwhelming popularity of golf titles on the PC, the Playstation would have tons of companies scrambling to get a share of the console pie. Oddly enough, golf has been very under-represented. In fact, we golf fans will make plenty of concessions simply because there are just no other choices for the Playstation platform. The one company that has cornered the golf market is EA Sports with their PGA Tour franchise. This is the second release of the series on the PSX and it still remains virtually unchallenged.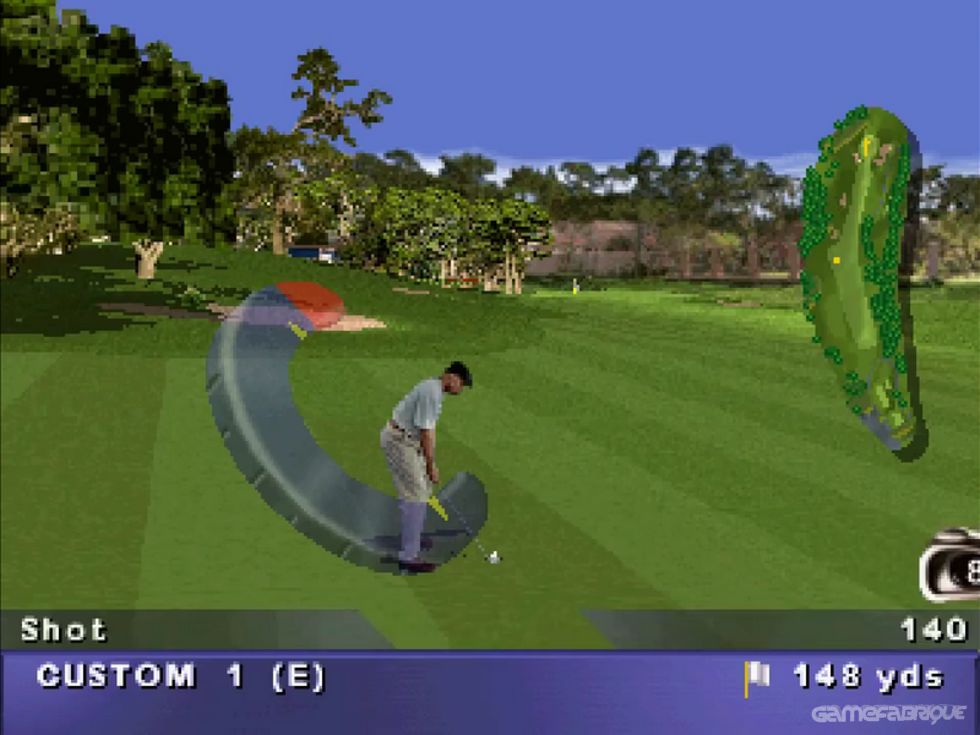 Even though this game has no competition to speak of, the developers did not sit back and make a rehash of last year's title. This game has been beefed up to where it can almost stand up against the big boys on the PC side. The improvements include 5 playable courses, 8 different gameplay modes and good old Ernie Johnson Jr. (of TNT fame) doing the commentary. All in all, this is one packed golf game.
Gameplay
PGA Tour 98 takes home the award for golf title of the year. Sure, it is really the only golf title that was released this year but it was definitely the best. I am really impressed with the development team for not throwing in the towel and settling for something less because they knew they would be virtually uncontested. So, let me save you a lot of time. If you want a golf game, go buy PGA Tour 98. It is that simple.
Let's just pretend for a moment that there are a number of other golf games available for you to choose from. PGA Tour 98's main selling point is the number of different games you can play. Realistically, you could play this game for 2 days straight before trying all of the different modes: practice, stroke play, shoot-out, skins game, foursomes match, four-ball match, skills challenge, and tournament. I personally spent the majority of my time playing the stroke play and the tournament. These are the traditional golf games that aim for getting lowest score. The other games are better when playing against a human opponent because as we all know, the computer is not nearly as fun to taunt as an actually person.
Another big selling point of this game is the number of courses available. You have the choice of 5 big time courses to shoot it out on. You can play Pebble Beach, TPC at Sawgrass, Colonial Country Club, Bay Hill Club, or TPC of Scottsdale. I have no idea if these courses have been accurately represented since I have never been to any of the courses. It really does not matter to me personally if they are accurate or not because I just liked the variety on the courses. It gets real tiring playing the same 18 holes on other golf games (mainly PC). The addition of the extra courses adds many hours on to the life of this game.
One of the cries from PC golfers was that the games were too restrictive. You were stuck with a lot of different things that you could not change. Not the case here. If you can think of it, it is most likely available to change or customize. You can set this game up to match your personal preferences and then these preferences will be saved to a memory card. Every time you load the game, your settings will be restored. Changing clubs, views, and shot attributes are all very easy to accomplish and it should take no time at all to get used to the hitting the ball.
Since this game is called PGA Tour, it is endorsed by the Professional Golfers Association. This means that you can play as real golfers. There are a bunch to choose from and the top names are all here, except for Tiger Woods. That means you can step into the shoes of Tom Kite and play 18 holes at Pebble Beach or play the back 9 at Bay Hill as Davis Love III. If you don't care for any of the golfers available, you can create your own player and test your skill as yourself.
There are a few nagging little problems with this game. None are too serious but I still feel the need mention them. The first problem is the load times. They have been improved from last year's version, but you still are frequently waiting several minutes. Between each hole, you will find yourself waiting for the next hole to load. I guess golf is a game of patiences, but I don't want to practice this in my video game.
The other thing that really annoyed me was that your golfers animation did not follow the swing meter. I really like watching my golfer pull back the club and swing while I am controlling the swing meter. Instead, what happened was you would go through the swing process, wait a second, and then the golfer would animate his swing. What is up with that? I want a real-time swing! Unfortunately, one of the only things that you were not able to customize was this. Sure, it is nit-picky, but since this is the only golf game around, I have to pick on it some.
Graphics
The best way to describe the graphics for this game is acceptable. They will not knock you off your feet nor will they make you think you're purchased a sub-par game. They just go out and get the job done. The pro golfers do bear a striking resemblance to their real life counter parts in appearance, size, and stature. Other than, there is really nothing extrordinary.
Bottom Line
Like I have said before, this is the golf game of the year for PSX. If there were some competition, it would still be a good game that golf fans should enjoy. For some reason, I find golf sims very addicting and this game was no exception. Even beginners should not have any problems getting the feel for swinging the club although it does take some practice and quick reflexes to master the game. All in all, this is a good game that, once it loads, you should enjoy.
Similar Games
Viewing games 1 to 6