Tokyo Jungle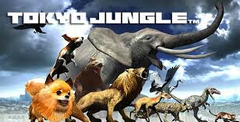 Click the "Install Game" button to initiate the file download and get compact download launcher. Locate the executable file in your local folder and begin the launcher to install your desired game.
Developed by Crispy's and Japan Studios, and published by Sony Entertainment, Tokyo Jungle is one of the most outlandish and out-of-the-box gaming experiences you can encounter. It is a post-humanity survival, brawling game that pits animals, versus hordes of other animals in a quest for survival.
Welcome to Tokyo
The story presented is that somewhere in the twenty-first century humanity meets its own extinction, leaving house animals, as well as wildlife to fend for themselves, in a dystopian wasteland on the ruins of Tokyo. The once beautiful, and bright city is now the battleground for survival, between pomeranian dogs, lions, tigers, hippos, a robotic dog, chickens, and countless other animals. In fact, the game boasts over eighty types of different animals, and over fifty unique breeds, which adds to the options players have to try and survive the madness.
This game is very unique, and it embraces its own quirkiness throughout its entirety. From the silly traps to the absurd vision of perceiving a Pomeranian dog as a predator in the wild, there is no shortage of weirdness or entertainment for that matter. In Tokyo Jungle there really aren't any secrets or complications, it is a game where you can hunt, rest, and procreate. The joy resides in assembling a pack, exploring the beautiful ruins of the city, and surviving for as many years as possible while scoring points. Points are given by reaching "survival points" and killing other animals those points give you a rank at the end of your experience and also place you on the leaderboard.
One of the game strongest suits is its easy to navigate, accessible and straight-forward menu that throw player quickly into action. Being thrown into action is itself a fresh experience for most players, as a veteran gamer myself I can assure you, you've never played a game like this before. Also, it is worth mentioning that the great variety of animals, also increases the game's replayability by a very large margin, reaching high scores and survival mode progression unlocks new animals, which have their own uniqueness and styles. Different species have their own nuances, for example, surviving as an herbivore might prove a little bit trickier, but herbivores have an easier time assembling a pack, which balances the challenge in a smart and convenient way.
A Not-So-Wild-Story
After survival mode, players can unlock a story mode, which expands upon the scenario presented and explores superficially the disappearance of humanity from Tokyo. Yet, this is probably one of the weakest points of the game, it never satisfies the curiosity of the player, and instead just guides him through a series of what-feels like pointless quests, that unveil the closure of the story arcs of some of the animals. Tokyo Jungle is not a stunning game visually, by any stretch, to be honest, it feels like it was developed for an earlier generation. Sound design and the original soundtrack aren't particularly brilliant as well, but the uniqueness of this game, its mechanics, and challenges make this something you can't just walk away from. Add to all this craziness a multiplayer mode, and you have hours of guaranteed enjoyment with friends.
Verdict
Tokyo Jungle is a hard game to define in terms of genre, and it also is a hard game to provide comparisons, because it is such a unique title. If you are interested in the survival genre from games such as ARK: Survival Evolved, The long Dark, We Happy Few, or Subnautica, this game might feel weird, but it will be a very unique take on one of your favorite genres. Honestly, none of the comparisons comes close to Tokyo Jungle's style, except for the shared survival genre.
7
Sometimes games are crazy, silly, and outlandish by mistake, in Tokyo Jungle it is by design, and by embracing the absurdity of its own proposal it becomes a game worth playing. All of its shortcomings are easy to forget in the middle of gameplay, because you can't help enjoying yourself, or having fun.
PROS:
Original Concepts
Friendly User Interface
Simple Gameplay
Evolving Roster
Multiplayer Option
Overall Fun
CONS:
Random Performance Issues
Unpolished in Some Locations
Story Mode is 100% Forgettable
Repetitive Gameplay
Tiresome Soundtrack
Download Tokyo Jungle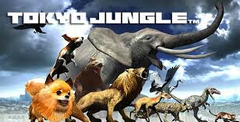 System requirements:
PC compatible
Operating systems: Windows 10/Windows 8/Windows 7/2000/Vista/WinXP
Playstation 3 Screenshots
Similar Games
Viewing games 1 to 8