Total Club Manager 2004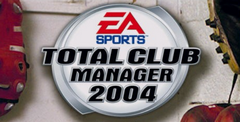 Download Total Club Manager 2004 and take control of your favorite soccer team! Build your club from the ground up, make critical decisions, and lead your team to victory. The ultimate management challenge awaits – play now!
With Total Club Manager 2004, EA really thought that this was their chance to take over the world of football manager games as they had with their FIFA series. While I do not think it ever came close to dethroning the Championship Manager series. To be fair, EA did a good job here and I really wish that they had kept this series going as it is far more fun than people give it credit for.
Will You Be The Champions?
The goal of Total Club Manager 2004 is that you want to take your chosen team to the very top. I started my journey out with Tottenham Hotspur was pretty pleased with how things went. The goal of any football management game is always the same, but I think this one here as a tad more "flair" to it which is what you would expect from a sports game with the EA name on it.
You Make The Calls!
Playing as a manager in this game feels much more streamlined and straightforward than it does in Championship Manager. The game always lets you know a player rating without having to do a ton of research and the UI could not be any easier to navigate. From training your players to setting out your tactics. I get the impression that this game was made for FIFA fans who wanted to dabble in the world of football management, but always found the Championship Manager series a bit too intimidating.
I like how when the games are being played you can shout at the referee or try to get the crowd fired up. The 3D match engine is not that great if I am being honest, the players tend to give the ball away all the freaking time, so I would recommend just going for the text match.
If You Build It They Will Come
One of my favorite aspects of Total Club Manager 2004 is the way you can build your stadium. I have spent so much time messing around building football stadiums in this game that it is borderline insane! This is a very nice touch and while you can get sponsors and so on, it is the stadium aspect that I really took to. I could happily fire this game up right now and spend as much time tinkering with a stadium as I would playing the actual game.
The Life Of A Manger
One of the stranger aspects of this game is that as a manager you do have to sign players, work out deals, and so on. However, you can find a wife, buy a boat, and play around with stocks if you want as well. This kind of stuff really feels out of place to me, but I think the idea was to give you something to mess around with and take a break from the stresses of managing a football club.
I think that EA had something here with Total Club Manager 2004 and it is a series that I wish they focused more on. I know you could argue that they have a manager mode in FIFA which takes elements of this game, but I think they threw in the towel far to early. While it is not as in-depth as Championship Manager, I must admit there is something very fun about this and I had a good time playing it.
Pros:
Tons of clubs to pick
I liked the way the UI was so simple to navigate
You can have more control during matches which is cool
The way you can build a stadium is a lot of fun
It is easier to get into than the Championship Manager games
Cons:
It may seem a tad basic to diehard CM fans
I wish EA kept up their manager series
Download Total Club Manager 2004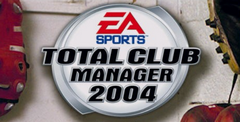 System requirements:
PC compatible
Operating systems: Windows 10/Windows 8/Windows 7/2000/Vista/WinXP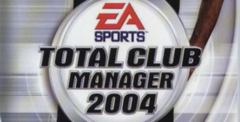 System requirements:
PC compatible
Operating systems: Windows 10/Windows 8/Windows 7/2000/Vista/WinXP
Playstation 2 Screenshots
See Also
Viewing games 1 to 8