Yogi Bear In Yogi Bear's Goldrush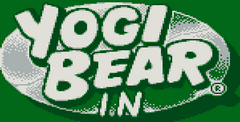 a game by
Entertainment International
Genre:
Action
Platforms:

GameBoy

GameGear
Editor Rating:

5.5

/

10

, based on

1

review
Rate this game:
See also:
Yogi Bear Games
People say:
8
Yogi Bear is a good cart for the Game Boy. In terms of game play, it surpasses the Super NES version. The graphics are big enough to be easily seen, and it controls great. Using the Super Game Boy, I was able to enjoy this game even more. Yogi has some catchy music to it, and the sounds are good for the GB. I really liked this game, although I don't care for the character. Yogi is a good game.
5
Yogi strikes again. This game simply must be purchased for players under six or it will find its way out the window. The game is simply too mindless for older players; walk, pick up baskets, jump, etc. The levels have no real originality and each one looks like the last. The music? Forget it. Yawn. And the worst part is that the game blurs, even when walking very slow. A good gift for the kiddies only.
3
For those who are fans of Yogi Bear, I'm sorry, but this has got to be one of the most boring games I have ever played! The levels don't have anything really special or unique. Everything seems to look alike. The music immediately became a monotonous drone and I quickly turned down the volume. On top of that. Yogi has only one unoriginal ability, jumping to defeat enemies. It left me unimpressed.
6
Yogi on Game Boy is okay. The traditional jump-and-collect-the items game play gets tired quickly, though, and the levels weren't very challenging. The graphics are pretty good (especially with the Super Game Boy peripheral), but there is just nothing distinctive about this cart other than the title. Fans of the lovable bear will probably want to check this out, but there are better carts based on cartoon characters elsewhere.
Download Yogi Bear In Yogi Bear's Goldrush
Similar Games
Viewing games 1 to 2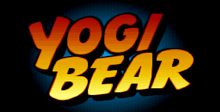 Adventures of Yogi Bear
As the player controls Yogi, he explores five areas of the famous park while searching for his favorite past time of picnic basket snatching.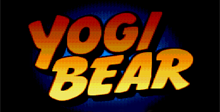 Yogi Bear's Cartoon Capers
Hey there, it's Yogi Bear – possibly the most conniving creature to ever grace Jellystone Park. Now you can help him have the run of the place while trying to avoid pitfalls, traps, and the park rangers.