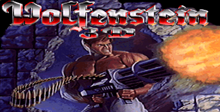 jake posted a comment: 12 years, 2 months ago

This looks kinda crappy compared to the pc version. Hey doesnt the player look exactly like duke nukem or what?
alec cox posted a comment: 10 years, 7 months ago

it was made in the 1990s ,and the charicters face has appered in doom ,final fight, and yes duke nukem.