Cars Race-O-Rama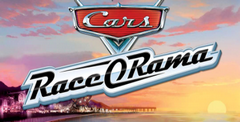 Download Cars Race-O-Rama and join Lightning McQueen and friends in a high-speed racing adventure! Customize your ride, compete in thrilling events, and become the ultimate racing champion. Start your engines – play now!
One of the most beloved Pixar movies of all time is "Cars," a movie about a race car who must repave a road he destroyed before he can leave for an important race. The classic movie is a favorite with children and adults, and has resulted in its fair share of spin-off games. Cars Race-O-Rama is one of these.
If you think it looks very familiar, you're not wrong. The game is almost identical to Cars: MaterNational, another spin-off by the same developers. Cars Race-O-Rama has many of the same features, and also the same look and feel as MaterNational.
Designed for Kids
Although everyone loves Cars, this game is developed for the younger fans. If you're expecting complex plots, huge explosions, or intense game play you may be disappointed. This isn't really a reflection of the game itself however, but who it is designed for.
Control your favorite character
Cars-O-Rama has three main story options that make up the bulk of the game. Story Mode is the main hub, which gives you the central plot of the game and essentially tells you what the story is going to be about. In this latest Cars game, Lightning McQueen must face off against Chick Hicks, a self centered female car that hopes to buy her way to success.
Story mode introduces you to the game, but the game isn't limited to the plot itself. There's also a semi-sandbox style section that includes 7 different regions. Each region is fully explorable, and there are mini challenges you can face throughout the game to spice things up. You play Lightninght McQueen during all of these, and can even customize him to fit your own needs. Many of the games are simple find its, such as looking for tires within a certain time limit, or trying to find the photography car. The games are all fun, but manageable for the younger crowd.
Racing in the game
Of course, the main feature of the game is racing other characters. The controls for the game are identical to Cars: MaterNational so if you've played that, you won't have to make any adjustments to play this one.
The advice from Lightning McQueen in the movie goes, "Sometimes you have to go right to go left," and that is a critical part to drifting in this game. Otherwise, the controls are relatively simple. The game is mostly about going as fast as possible, taking a few exciting turns, and waiting for your turbo booster to charge.
This is a great game for small children. The game is simple enough for the younger set to understand, entertaining, and has a reasonable amount of challenges and places to explore. Older kids and adults may notice that this game is very generic, and doesn't have quite the same appeal as the original Cars games.
7
While this means the game may seem dull, or simply lack that special Cars charm to older kids, it still has a place in the Game Garage for kids who are passionate about Cars and want a game that's easy to play.
Pros:
Perfect for small kids
Semi-sandbox exploration
Simple controls
Cons:
May be dull for older kids and adults
Generic
Download Cars Race-O-Rama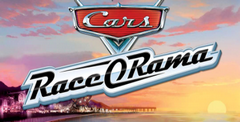 System requirements:
PC compatible
Operating systems: Windows 10/Windows 8/Windows 7/2000/Vista/WinXP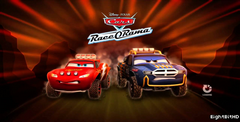 System requirements:
PC compatible
Operating systems: Windows 10/Windows 8/Windows 7/2000/Vista/WinXP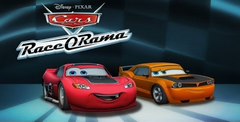 System requirements:
PC compatible
Operating systems: Windows 10/Windows 8/Windows 7/2000/Vista/WinXP
Playstation 3 Screenshots
Playstation 2 Screenshots
See Also
Viewing games 1 to 8