Colin McRae Rally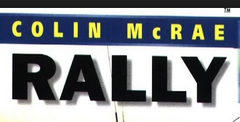 Click the "Install Game" button to initiate the free file download and get compact download launcher. Locate the executable file in your local folder and begin the launcher to install your desired game.
a game by
Codemasters
Genre:
Racing
Platforms:
PC,

GameBoy Color,

Playstation

Editor Rating:

8.5

/

10

, based on

2

reviews,

3

reviews are shown
User Rating:

9.2

/

10

-

5

votes
Rate this game:
See also:
Colin Mcrae Rally Games
Along with Formula One, the FIA World Rally Championship has not aged well over the years. Sure, there are the gaggles of dedicated ninnies who hang around in damp forests waiting for a nanosecond glimpse of a flying Volkswagen, but the rest of us simply don't find it as exciting as it used to be. These days, with the emphasis on safety rather than speed, it's all become a little too restrained.
Codemasters' new Colin McRae Rally gives you the chance to redress the balance. It enables you to choose any one of eight factory-prepared rally cars - all laser modelled for the ultimate in authenticity - and wreak havoc in the grime and dust of over 50 FIA World Championship stages.
Alongside you all the way is Colin's long-suffering co-driver, Nicky Grist, who stays impossibly calm throughout his ordeal. Turn the car on its roof, drop it off a 300ft precipice and flatten a crowd of bystanders at the bottom, and Nicky will patiently deliver instructions for the bend you missed. What a nice chap.
Lets Get Going Then
Before you jump into a car and pelt off into the distance, it's a good idea to brush up your driving skills. The game includes an entire Rally School with different courses, several levels of difficulty, and a detailed commentary by the 1995 World Champion himself. Unlike the PlayStation's Gran Turismo, this educational section is unrelated to the main game and is there simply as a diversion.
Moving out and onto the track, the game is instantly impressive. landscape packed with towns, trees, woods and forests - and you can even see the odd castle, lake and derelict mansion in the distance. Not that you have much time to enjoy them; the pace is always fraught and your eyes are glued to the tortuous route of dips, bends, hairpins, banks and jumps ahead of you.
Prior to starting each stage, you can alter the set-up of your car. All the usual options are laid out for you in a single intuitive screen, including changes to the tyres, suspension, brakes and gear ratios. To be honest, sticking with and getting used to the default configuration is your best option, although the odd tweak on more challenging tracks - for example, the drifting snow of Monte Carlo or the thick mud of England - can often help shave valuable seconds off your time.
On the move, the car's handling is impeccable and very easy to settle down with. Use a couple of early stages for practice and you'll soon be completing levels in what teels like one fast, flowing movement - an infinitely more satisfying experience than two dozen laps in a straight-line racer. It all feels very genuine, too, and Cotin's involvement at the development stage no doubt had something to do with it; the only downside is that his Creal world' rally skills - left-foot braking, heel and toe, and so on - are beyond the realms of a computer game.
Non-Stop Frantic
Codemasters have recognised the inherent loneliness in rallying and, rather than disguising it with other cars a la Screamer or Sega Rally, have instead exploited it. So while you remain alone every inch of the way, the game has a simple timing system enabling you to gauge your position in relation to other drivers. Pass a checkpoint and the adrenaline pumps away as you glance at the top of the screen and see you're a couple of seconds down on the guy in front. It should be said that you rarely find yourself on a hiding to nothing and, as long as you don't make any stupid mistakes, there's always a heart-stopplngly close finish ahead of you.
As you move through each level, you can actually watch your sponsors' logos disappear beneath a thickening coat of dirt -a strangely fulfilling experience. Importantly, your progress is rewarded not only by filthy bodywork but by a handsome number of bonus tracks and cars. The inimitable Lancia Delta Integrate is one such motor, replete with its distinctive boxed arches, tilted roof spoiler and Martini Racing decals.
And There's More
In the event of an accident, the individual panels of each car have been designed to crumple and fall off. White this is nothing new (TOCA shares the same software engine and thus the same ability to deform its cars), it certainly adds to the atmosphere when you watch the replay. There are, however, a couple of small niggles that present themselves. First, cars don't seem to weigh quite enough, meaning it's a little too easy to bp them over and lose bme. Second, it can be very difficult for you to regain composure of the car if you clip a bank, even at slow speed - it lurches over onto its side and, instead of being able to steer into the skid and put all four of your wheels back down on terra firma, the recurrent scene is of trees where the clouds should be and of you and Mr Grist dangling ignominiously from your seat belts.
Small niggles aside, there's little doubt that Colin McRae Rally has just become the benchmark for rally games on the PC. White it's a dedicated simulabon and not an arcade blast - which, it could be argued, will limit its appeal - an entertaining split-screen mode, network options and TV-style replays should keep every motorsport fan interested for a long Mme to come.
Download Colin McRae Rally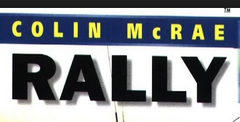 System requirements:
PC compatible
Operating systems: Windows 10/Windows 8/Windows 7/2000/Vista/WinXP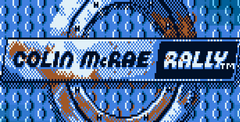 System requirements:
PC compatible
Operating systems: Windows 10/Windows 8/Windows 7/2000/Vista/WinXP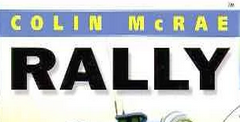 System requirements:
PC compatible
Operating systems: Windows 10/Windows 8/Windows 7/2000/Vista/WinXP
Game Reviews
Overview
Rally racing has always been a fun video game genre. In case you were wondering, the biggest difference between rally racing and other race games is the varied surfaces that are raced on... and this game has them all. You can race on the snow and ice in Sweden, some Aussie gravel down under, the icy tarmac in Monte Carlo, dusty gravel roads in Greece, or rutted mud tracks in Indonesia to name some of the eight different host countries. This game is endorsed by the World Rally Champion, Colin McRae, so I expected a realistic racing simulation and I wasn't disappointed. This game is one of the most complete and well thought out rally games available.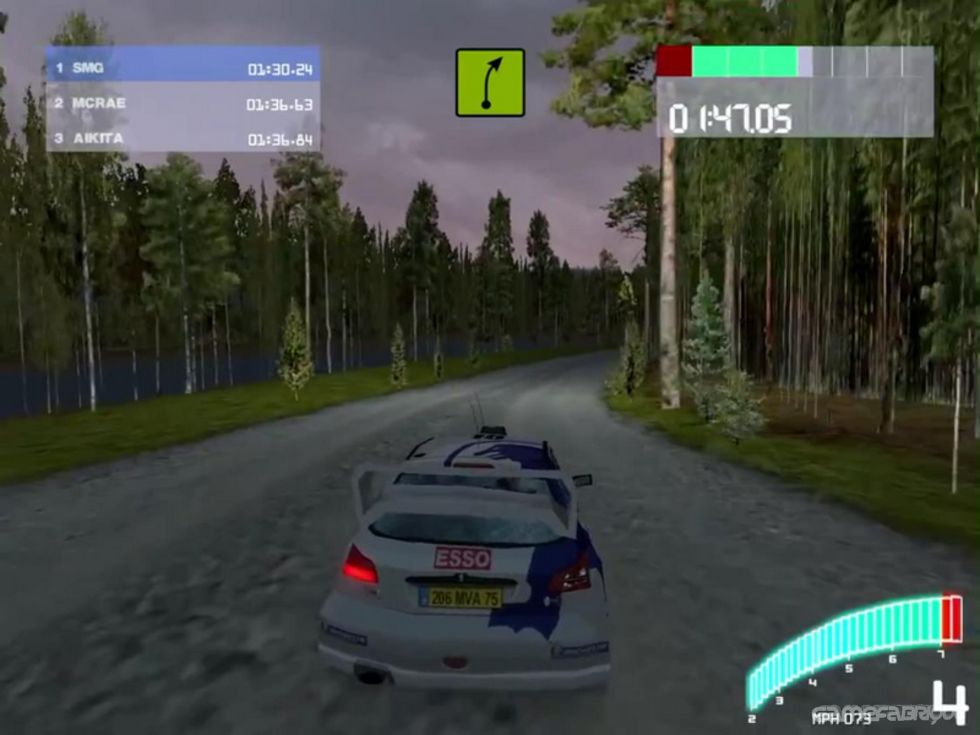 Gameplay, Controls, Interface
Rally racing differs from other motor sports in a few ways. The cars normally run at one minute intervals competing against the clock rather than directly against one another. Another difference is that these cars race on different surfaces: asphalt, gravel, ice, snow, sand, dirt, you name it -- each surface requires its own techniques and strategy. The other major difference is the complete reliance on your navigator, who rides shotgun, to guide you through the race course. His job is to give verbal direction on upcoming turns, intensity, and any hazards. The co-driver in this game is the voice of Colin's real life navigator Nicky Grist. Any questions about the importance of a co-driver are erased with your first race at night -- now that was tough going.
This game does not require you to acquire licenses to compete but the lessons learned in the Rally school will help newcomers learn how to drive a rally car, how to understand your co-driver's cryptic messages, and how to correctly set up your car. You can change tires, suspension, brakes, steering, and gear ratios based on the conditions of the upcoming stage. There are three different game modes: Individual stages, International Rallies and Championship, which covers an entire season of eight countries with six stages each.
You have a nice selection of rigs to choose from. The Subaru Impreza is Colin's ride of choice and is a 300 hp, AWD (all-wheel drive) beast. This thing is built to withstand massive jumps and still pulls 0-60 in a little over three seconds! Initially there are four AWD and three two-wheel drive cars to choose from and there are five other cars that can be "unlocked" by winning some special stages within the championships.
The driving in this game is very realistic, you will not be catching monster airs on your jumps (too bad). The different surfaces force you to change the way you attack each course. Gravel requires precise sliding or drifting through corners, while the mud and snow levels are quicker if you focus on staying on the road. The levels are long and go through varied terrain and weather conditions.
Graphics & Audio
The graphics and sounds are very good. The textures are crisp, the backgrounds and colors are realistic. The replays are the best I have seen. They are similar to Gran Turismo's with changing views of your car, but these are better because of the superior graphics.
System Requirements
Windows 95 or 98, Pentium 166, 16MB RAM, 20 Mb Hard Disk, DirectX 6.0 supported Graphics Card with 4 MB RAM, 4x CDROM.
Recommended: Pentium II 233, 32MB RAM, 8x CDROM.
Bottom Line
This is a very complete and well thought out rally car simulation with 48 stages, eight countries, 12 cars, full crash damage effects, eight player LAN support, and changeable car and set-up. This game wasn't hard for me to play, unlike other comprehensive driving games (see NASCAR). It's got a lot of detail and realism if you're into that, but it also succeeds as a fun off road rally game for the rest of us who just want to jump in and kick up some dirt. The graphics for the cars and backgrounds are crisp and detailed, the game engine was smooth, the levels were long and varied, and the replays are phenomenal.
People say:
9.0
Despite the fact that it's somewhat out of date (Colin McRae now races for Ford, not Subaru as portrayed here), I'd have to say that this Is one of the finest rally games around at the moment. It's up against some stiff competition too. Infogrames' recent update to V-Rally was pretty damn hot, and GT2 features an incredible rally mode (which is still probably slightly better than CMR when it comes to feel). The courses are challenging, the graphics are top-notch, and most importantly the controls are extremely responsive. They may be a bit on the light side for some tastes, but once you've got the hang of gently tweaking the analog stick, you can slide around corners like a pro. Special commendation has to go to the sound effects--unlike many racing games there's no pumping soundtrack here aside from the glorious sound of your car's engine. The high-rev whining, the roar as you accelerate and the popping of gears are all brought to life in a way that I've not heard in any other racing game. The camera views are very cool too, especially the in-car view. Usually when you see the cockpit in these games, complete with polygon hands, it tends to look cheesy--but CMR gives you just enough detail to really aid the suspension of disbelief. If you're a rally fan, you really need to check this out. Codemasters have done a fine job.
8.0
Colin McRae Rally is really something. If you were to close your eyes while racing and concentrate really hard, you might just trick yourself into thinking you're really racing a rally car. Of course, you'd also crash, so leave your eyes open. The graphics and sound are truly incredible, and more importantly, the control is tight (though not perfect). If you're a fan of rally car racing, you really should look into this one--it's right up at the top of the list.
6.5
I still like V-Rally 2 and Sony Rally Cross 2 better, but CMR Rally isn't bad. The control is squishy and the cars tend to slide a lot but it's not much of a problem. Overall, this is a no-nonsense, hardcore rally sim. It's just cars, courses and flat-out racing. If anything, the terrain could be more dynamic. Most of it is flat and void of big jumps and obstacles. Unfortunately, two-player is way too slow and unexciting. Rally fans should give it a rent anyway.
7.5
Colin McRae Rally sort of crept up on us this month but we've been fortunate enough to have at least one decent racing game per issue. CMR's strengths will resonate with most driving sim enthusiasts: realistic physics, real cars, real courses. Plus, the addition of a driving school is also a nice touch. I did, however, find the steering a tad too sensitive, from the interior "hands-on-the-wheel" view. Otherwise, another solid rally racer for your PlayStation.
GameBoy Color Screenshots
Similar Games
Viewing games 1 to 10