Colin McRae Rally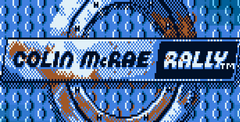 a game by
Codemasters
Genre:
Racing
Platforms:

GameBoy Color,

PC,

Playstation

Editor Rating:

8.5

/

10

, based on

2

reviews
User Rating:

8.0

/

10

-

2

votes
Rate this game:
See also:
Colin Mcrae Rally Games
Overview
Rally racing has always been a fun video game genre. In case you were wondering, the biggest difference between rally racing and other race games is the varied surfaces that are raced on... and this game has them all. You can race on the snow and ice in Sweden, some Aussie gravel down under, the icy tarmac in Monte Carlo, dusty gravel roads in Greece, or rutted mud tracks in Indonesia to name some of the eight different host countries. This game is endorsed by the World Rally Champion, Colin McRae, so I expected a realistic racing simulation and I wasn't disappointed. This game is one of the most complete and well thought out rally games available.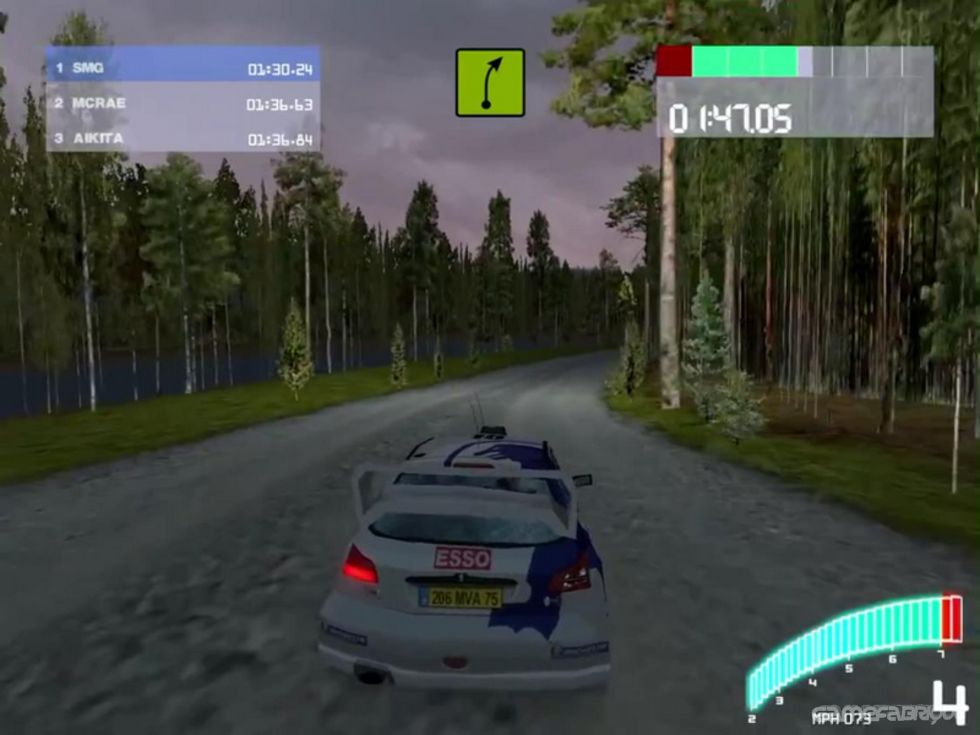 Gameplay, Controls, Interface
Rally racing differs from other motor sports in a few ways. The cars normally run at one minute intervals competing against the clock rather than directly against one another. Another difference is that these cars race on different surfaces: asphalt, gravel, ice, snow, sand, dirt, you name it -- each surface requires its own techniques and strategy. The other major difference is the complete reliance on your navigator, who rides shotgun, to guide you through the race course. His job is to give verbal direction on upcoming turns, intensity, and any hazards. The co-driver in this game is the voice of Colin's real life navigator Nicky Grist. Any questions about the importance of a co-driver are erased with your first race at night -- now that was tough going.
This game does not require you to acquire licenses to compete but the lessons learned in the Rally school will help newcomers learn how to drive a rally car, how to understand your co-driver's cryptic messages, and how to correctly set up your car. You can change tires, suspension, brakes, steering, and gear ratios based on the conditions of the upcoming stage. There are three different game modes: Individual stages, International Rallies and Championship, which covers an entire season of eight countries with six stages each.
You have a nice selection of rigs to choose from. The Subaru Impreza is Colin's ride of choice and is a 300 hp, AWD (all-wheel drive) beast. This thing is built to withstand massive jumps and still pulls 0-60 in a little over three seconds! Initially there are four AWD and three two-wheel drive cars to choose from and there are five other cars that can be "unlocked" by winning some special stages within the championships.
The driving in this game is very realistic, you will not be catching monster airs on your jumps (too bad). The different surfaces force you to change the way you attack each course. Gravel requires precise sliding or drifting through corners, while the mud and snow levels are quicker if you focus on staying on the road. The levels are long and go through varied terrain and weather conditions.
Graphics & Audio
The graphics and sounds are very good. The textures are crisp, the backgrounds and colors are realistic. The replays are the best I have seen. They are similar to Gran Turismo's with changing views of your car, but these are better because of the superior graphics.
System Requirements
Windows 95 or 98, Pentium 166, 16MB RAM, 20 Mb Hard Disk, DirectX 6.0 supported Graphics Card with 4 MB RAM, 4x CDROM.
Recommended: Pentium II 233, 32MB RAM, 8x CDROM.
Bottom Line
This is a very complete and well thought out rally car simulation with 48 stages, eight countries, 12 cars, full crash damage effects, eight player LAN support, and changeable car and set-up. This game wasn't hard for me to play, unlike other comprehensive driving games (see NASCAR). It's got a lot of detail and realism if you're into that, but it also succeeds as a fun off road rally game for the rest of us who just want to jump in and kick up some dirt. The graphics for the cars and backgrounds are crisp and detailed, the game engine was smooth, the levels were long and varied, and the replays are phenomenal.
Download Colin McRae Rally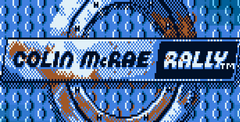 System requirements:
PC compatible
Operating systems: Windows 10/Windows 8/Windows 7/2000/Vista/WinXP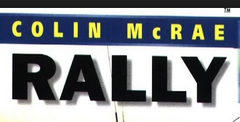 System requirements:
PC compatible
Operating systems: Windows 10/Windows 8/Windows 7/2000/Vista/WinXP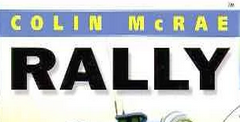 System requirements:
PC compatible
Operating systems: Windows 10/Windows 8/Windows 7/2000/Vista/WinXP
Game Reviews
People say:
9.0
Despite the fact that it's somewhat out of date (Colin McRae now races for Ford, not Subaru as portrayed here), I'd have to say that this Is one of the finest rally games around at the moment. It's up against some stiff competition too. Infogrames' recent update to V-Rally was pretty damn hot, and GT2 features an incredible rally mode (which is still probably slightly better than CMR when it comes to feel). The courses are challenging, the graphics are top-notch, and most importantly the controls are extremely responsive. They may be a bit on the light side for some tastes, but once you've got the hang of gently tweaking the analog stick, you can slide around corners like a pro. Special commendation has to go to the sound effects--unlike many racing games there's no pumping soundtrack here aside from the glorious sound of your car's engine. The high-rev whining, the roar as you accelerate and the popping of gears are all brought to life in a way that I've not heard in any other racing game. The camera views are very cool too, especially the in-car view. Usually when you see the cockpit in these games, complete with polygon hands, it tends to look cheesy--but CMR gives you just enough detail to really aid the suspension of disbelief. If you're a rally fan, you really need to check this out. Codemasters have done a fine job.
8.0
Colin McRae Rally is really something. If you were to close your eyes while racing and concentrate really hard, you might just trick yourself into thinking you're really racing a rally car. Of course, you'd also crash, so leave your eyes open. The graphics and sound are truly incredible, and more importantly, the control is tight (though not perfect). If you're a fan of rally car racing, you really should look into this one--it's right up at the top of the list.
6.5
I still like V-Rally 2 and Sony Rally Cross 2 better, but CMR Rally isn't bad. The control is squishy and the cars tend to slide a lot but it's not much of a problem. Overall, this is a no-nonsense, hardcore rally sim. It's just cars, courses and flat-out racing. If anything, the terrain could be more dynamic. Most of it is flat and void of big jumps and obstacles. Unfortunately, two-player is way too slow and unexciting. Rally fans should give it a rent anyway.
7.5
Colin McRae Rally sort of crept up on us this month but we've been fortunate enough to have at least one decent racing game per issue. CMR's strengths will resonate with most driving sim enthusiasts: realistic physics, real cars, real courses. Plus, the addition of a driving school is also a nice touch. I did, however, find the steering a tad too sensitive, from the interior "hands-on-the-wheel" view. Otherwise, another solid rally racer for your PlayStation.
GameBoy Color Screenshots
Similar Games
Viewing games 1 to 10