Darkside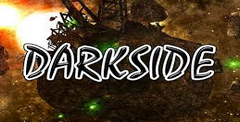 As We've Mentioned many times, indie arcade space blasters are 14 a penny (or 1,400 a pound). However, every so often we're sent one that brims with originality, overflows with entertainment and spews self-assurance all over its stuttering, less accomplished rivals.
DarkSide just happens to be one of those games. It's the type of space arcade shooter that not only infuses the age-old blasting template with originality - thanks to its blistering 3D spherical action - but actually fills you with the joy of a child presented with its first sherbet lollipop.
Searing combat that's the definition of the word 'arcade' is pumped up by megatons of upgrades, varied mission goals (protect an outpost, hold out for a set period of time etc) and sparkly explosions that'll have you renting your monitor to local parks for Bonfire night.
And while the enemy Al is more solid than spectacular, the bobbing, weaving enemy fighter craft still provide a fair challenge due to the unrelenting action.
Sure, the early levels are a little limp (spinning on your axis while firing isall that's required to win) and the sound is weedy, but DarkSide's supernova-hot action throws it light years ahead of its rivals.
Download Darkside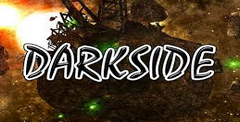 System requirements:
PC compatible
Operating systems: Windows 10/Windows 8/Windows 7/2000/Vista/WinXP
Similar Games
Viewing games 1 to 11