Dead Rising 4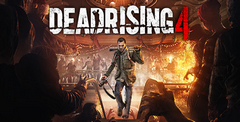 a game by
Capcom
Platform:

PC

Editor Rating:

8

/

10

, based on

1

review
User Rating:

8.0

/

10

-

1

vote
Rate this game:
See also:
Zombie Games
Dead Rising 4 was a game that I was very excited for. So far, the three previous games had been a lot of fun. This time though, Capcom was bringing back Frank West which was something that got fans of the original Dead Rising game very excited.
The Story
I actually really like the story of Dead Rising 4 and for me, this is a game that I will probably play every Christmas until the end of time. Yes, you read that right, Dead Rising 4 is actually set at Christmas and that is awesome. You once again play as Frank West, but as this is set many years after the events of the first game it is a rather different Frank West.
Frank is now a professor, but he has not lost his journalistic edge. As a result, he gets pulled into this story about experiments being done on zombies and he wants to expose it. Long story short, Frank once again ends up trapped in a mall with zombies. I actually really enjoyed the story and also the portrayal of Frank West in this game. It was great to see him grow as a character.
The Presentation
I would not say that Dead Rising 4 looks leaps and bounds better than Dead Rising 3. However, this is still a great looking game. The setting is completely different from the previous game so from a style point of view it does look very different from what we had before. The Christmas theme is fantastic and one of the major highlights of the game. The mall at Christmas is crazy enough as it is, but this mall is even more nuts!
The Gameplay
I thought that in terms of gameplay, Dead Rising 3 was a noticeable leap from Dead Rising 2. You are not getting that same kind of leap with Dead Rising 4. It is almost like they took a list of the things that worked in the past and smashed them all together. Do not get me wrong, that is great and it works, but there is not much in the way of anything new here.
Dead Rising 3 really nailed the zombie slaying formula so I am glad that they did not tinker with it too much. You can once again kill massing hordes of zombies and deal with other folks. You can also make weapons and vehicles like you could in the last game. One thing that they did add which I feel could have been so much better was Frank's Scanning Mode. Frank used to be a master journalist after all and it was great to see the gameplay into this. Frank is trying to expose the people responsible for his and using Scanning Mode adds an extra little element to the gameplay. I just wish that they had done more of this as it really is a great idea.
Another new feature that did not go deep enough for me is the Exo-Suits. These people who are doing the experiments have created these zombie busting Ex-Suits and Frank can use them from time to time. These are a ton of fun, but you do not get to use them for long enough if you ask me!
Final Thoughts On Dead Rising 4
8
I really enjoyed Dead Rising 4, but then again, I love this series. I can see why by this point people were wanting a little bit more from the gameplay. It is still a fun experience; I just feel that Capcom played it really safe with this one. Still, the Christmas theme makes this an essential game to play during December if you ask me!
Pros:
Frank is much more developed in this game
The game is set during the holidays which is great
Thousands of zombies to kill
The Scanning Mode is a very interesting idea
The story is very interesting and fun to play through
Cons:
The new features could have been dived into more
Not a ton has changed in the gameplay department from Dead Rising 3
Download Dead Rising 4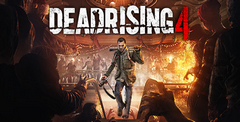 System requirements:
PC compatible
Operating systems: Windows 10/Windows 8/Windows 7/2000/Vista/WinXP
Similar Games
Viewing games 1 to 2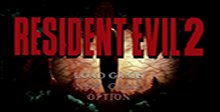 Resident Evil 2
Ready or not, the terror of Resident Evil 2 is here. In chapter one, the case of the disastrous T-virus outbreak--a mutagenic toxin designed for biological weapons--was eventually closed but the experiments were far from over. Control the destiny of Leon Kennedy or Claire Redfield as their nightmare begins when a biotech terror runs rampant in Raccoon City. Relentless zombies and hideous monsters are all out for a taste of your blood. If the suspense doesn't kill you, something else will.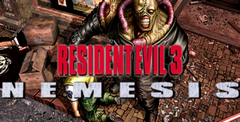 Resident Evil 3: Nemesis
Umbrella Corp. has made a fortune in illegal genetic manipulation, experiments and murder. Now Jill Valentine, former S.T.A.R.S.