Dead Rising 3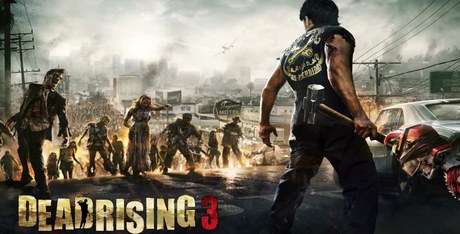 Click the "Install Game" button to initiate the file download and get compact download launcher. Locate the executable file in your local folder and begin the launcher to install your desired game.
As a launch game for the Xbox One, Dead Rising 3 had a lot of eyes on it. It would eventually make its way to PC and for the most part, it is a game that was very well received by fans of the series and new fans alike.
The Story
One of the best aspects of Dead Rising 2 for me was the story. I got really invested in that story and thought that it was the perfect blend of Dead Rising weirdness and also a more serious plot. Dead Rising 3 I feel does not have quite as strong a story, but I do like the main character that you play as Nick.
Nick is a mechanic and his neck of the woods has been overtaken by a zombie outbreak. Nick is trying to hold it together and figure out what is going on. All the while trying to get people to safety as it has been decided that a bombing is the best way to eliminate this zombie threat. Dead Rising 3 does have multiple endings so that is pretty cool.
The Presentation
The leap of a generation is clearly on show here. I think that Dead Rising 3 is a very nice-looking game. Capcom had more horsepower to play around with this time around so everything is bigger and grander in scale. The map is like an open world map and there is a fair bit of variety to it.
I really like the level of polish there is in this game. Also, Capcom was able to actually increase the number of zombies that are on the screen at any one time. If you thought Dead Rising 1 and 2 were crazy with their zombie hordes, you have not seen anything yet.
The Gameplay
Dead Rising 3 does feel familiar to the other games in the series, but I feel that the controls are better and in general Capcom did all they could to fix some of the annoyances from the first two games. Most notable of these for me is the saving system. You now can save when you like which actually does make the game way more fun overall.
You still will need to take down hordes of zombies, deal with people who have lost their minds and take on plenty of side missions too. The open world aspect of the game gives you more to do and as the map is so larger there are tons of places where you can go to just screw around and have some fun.
Like in the previous games, Dead Rising 3 allows you to combine weapons together. There are some pretty insane combinations that you can come up with. That, however, is not all Dead Rising 3 lets you combine. You see Nick is a mechanic and he can use his skills to combine all kinds of zombie smashing vehicles.
Dead Rising 3 also has a pretty solid multiplayer aspect to it as well. I played the game with a good friend of mine and we had a blast. You do have a decent selection of multiplayer modes so these can serve as a nice distraction to the main story.
Final Thoughts On Dead Rising 3
8.5
I really enjoyed what Capcom did with Dead Rising 3. I know the story is not the best, but Nick is a cool character. The open world, playing with vehicles and the massive number of zombies you deal with at a time make this a very fun and addictive game to get in to. It may not reinvent the wheel from the last game, but you will have a great time with this.
Pros:
Capcom really made this game shine in the visual department
The number of zombies on screen is crazy
Three endings for you to get
That horrible save system from the last game is gone
You can make cool weapons and vehicles to kill zombies with
Cons:
Capcom was really heavy handed with their DLC!
While bigger and better, not a ton of "new" stuff was added to the franchise
Download Dead Rising 3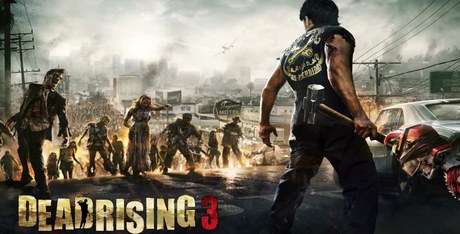 System requirements:
PC compatible
Operating systems: Windows 10/Windows 8/Windows 7/2000/Vista/WinXP
Similar Games
Viewing games 1 to 8