Dungeons & Dragons: Heroes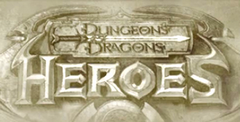 Click the "Install Game" button to initiate the free file download and get compact download launcher. Locate the executable file in your local folder and begin the launcher to install your desired game.
Dungeons & Dragons: Heroes is an exciting hack 'n slash action game based on the classic Dungeons & Dragons world and universe. While the classic D&D tabletop game is slightly slow-paced, Dungeons & Dragons: Heroes is anything but, featuring exciting fantasy combat. Whether you choose to play as a spell-spewing wizard, a cunning rogue, or any of other unique classes, you'll do battle against a variety of imaginative creatures and foes. This straightforward and linear adventure can be tackled either solo or with up to three friends, each controlling a different hero. With epic boss battles, unlockable abilities and items, and four difficulty options to choose from, this is an approachable and exciting adventure for gamers of all skill levels!
Main Game Features
Fantasy hack 'n slash action
Supports up to four players
Four unique character classes
Story
In Dungeons & Dragons: Heroes, an evil sorcerer named Kaedin has risen from the dead, 150 years after his first defeat. After creating four magic gems by harnessing the power of the world's four main realms, Kaedin was corrupted by their power, inciting him to conquer and kill everyone in his sight. Luckily, a group of heroes was able to thwart Kaedin, sealing him in the depths of his ruined castle. Now, when a group of arrogant clerics accidentally revive Kaedin in a bid to harness his power, the almighty mystic begins another reign of terror. Realizing their mistake, the clerics revive the four heroes of legend, hoping they can defeat Kaedin once again. In order to save the world and return to an age of peace, the heroes must adventure across a dense fantasy landscape, battling all manner of deadly enemies.
Gameplay
Dungeons & Dragons: Heroes can be played solo or in co-op multiplayer with up to four players supported. At the start of the adventure, each player chooses from one of the four available characters, each with a different playstyle and set of abilities. There's a human fighter, an elf wizard, a dwarf cleric, and a halfling rogue. Regardless of your chosen character or party size, you'll progress through a series of linear maps, spread across iconic Dungeons & Dragons locales. Levels are packed with a variety of D&D monsters, including trolls, dragons, giants, zombies, and more. Characters have a basic and strong attack, as well as magic and ranged abilities. As you scour each map, you'll collect new weapons and items to gain an edge in battle.
Characters can also earn experience as they complete levels and kill enemies, improving their level along the way. Every time a character levels up, they can unlock new move combos or active abilities, making them more formidable in battle. Certain character classes can also perform bonus actions, like the rogue's ability to lockpick certain doors and chests. The combat is straightforward and simple, providing an action-packed experience without too much difficulty. For those players who want an additional challenge, there is an unlockable "nightmare" difficulty available once you've completed the game.
Conclusion
Although Dungeons & Dragons: Heroes doesn't do anything wildly inventive for the hack 'n slash genre, it's still a satisfying and entertaining romp full of fantasy action. Slashing through hordes of wild creatures with your friends is always fun, and the level-up progression helps it stay refreshing.
7
Thanks to the four unique classes, there's lots of replayability to be had, despite the game's shorter length. For players who love to sit back, relax, and slay hundreds of foes at a time, Dungeons & Dragons: Heroes is a quality time.
Pros:
Cool creatures and environments
Character classes feel unique
Satisfying and cathartic combat
Cons:
Can feel repetitive at times
Underwhelming graphics
Deaths can feel cheap
Download Dungeons & Dragons: Heroes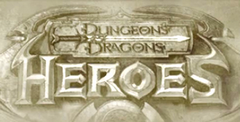 System requirements:
PC compatible
Operating systems: Windows 10/Windows 8/Windows 7/2000/Vista/WinXP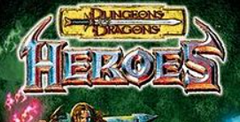 System requirements:
PC compatible
Operating systems: Windows 10/Windows 8/Windows 7/2000/Vista/WinXP
Game Reviews
Don't expect any sort of hardcore, turn-based RPG action here. Heroes is strictly an action affair with D&D elements like weapon upgrades and "authentic" monsters. Basically, it's like Baldur's Gate (PS2). The big thing Heroes has going for it, though, is a four-player option. As we all know, slaying Ores is always better with a few buddies.