Egypt 1156 B.C.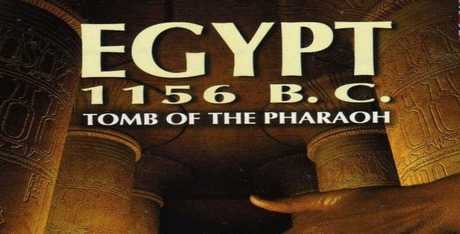 | | |
| --- | --- |
| a game by | Canal+Multimédia, and Réunion des Musées Nationaux |
| Platform: | PC |
| Rate this game: | |
| See also: | Old School Games |
The Ancient Egyptians were funny buggers, obsessed as they were with death and pulling people's brains out through their noses. Mind you, they knew how to throw a funeral that'd make your grandad's cremation look a bit shit.
There's plenty of death in Cryo's Egypt 1156BC, which puts you in the role of a juvenile Egyptian detective trying to clear his old man of the charge of robbing a tomb. It's part pre-rendered adventure game, part multimedia encyclopedia. As you wander through scenes, clicking on objects or hieroglyphics, the game offers up salient snippets of information, some of which are mildly interesting.
These Afysf-style adventures are usually mind-numbingly tedious, but with its convincingly rendered environment and authentic historical setting (the characters' accents are a bit iffy, however), Egypt 1156BC proved more absorbing than most games of its ilk. It's not so much the plot that drives you onwards, but the desire to examine an era and a people who found building tombs as interesting as we find, say, hard-core pornography.
It goes without saying that this isn't for everybody; certainly if all you care about is who you're going to shoot next, the pace of Egypt will drive you insane. Even the occasional opportunity to hit a snake with a stick doesn't detract from the core of the game: an adventure which takes itself very seriously.
Download Egypt 1156 B.C.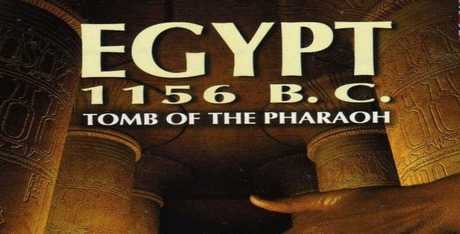 System requirements:
PC compatible
Operating systems: Windows 10/Windows 8/Windows 7/2000/Vista/WinXP
Similar Games
Viewing games 1 to 10