FIFA Soccer 2004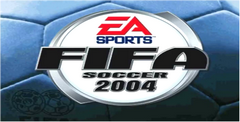 Click the "Install Game" button to initiate the free file download and get compact download launcher. Locate the executable file in your local folder and begin the launcher to install your desired game.
The long - running FIFA series may be the best-selling football game of all time, but what has always irked the purists about it is that it's made in Canada. The beautiful game ravaged by hockey-playing Canucks. It was, therefore, somewhat encouraging to discover that EA's Vancouver studio does at least boast a football pitch, albeit one with some absurdly dimensioned markings. Less encouraging was the fact that at lunchtime the goalposts were shifted to make way for a five-a-side frisbee contest. In fact, during PC day at EA Canada we didn't see a single football. What we did see was FIFA 2004.
Hours and hours of it - at one point racking up an impressive 5-0 scoreline against a hapless journalist from a rival publication, before the game crashed (again). The code clearly has a long way to go before it can be considered playable, but changes are afoot. EA's big shouting point this year is the new Off The Ball control system, whereby - as the name suggests - you take control of a player off the ball and attempt to take up a decent position to receive it. In single-player mode, the camera even swings round behind the man on the ball, with up-field players denoted by different joypad buttons. Press the button of your preferred man and you're away. Confused? Think of the man on the ball as the quarterback in American football; indeed, the system seems to have been lifted directly from EA's Madden series.
Sensible Soccer
Elsewhere, we're mildly excited by the new Career mode, which if implemented correctly could bring back the magic of Sensible World Of Soccer. For the first time, lower division clubs are included (alas, no Conference), and it should be possible to take a team from misery to respectability over the course of a few seasons. FIFA 2004 will also be compatible with Total Club Manager. So, for instance, if you've reached a Cup Final in TCM, you'll be able to actually import your team into FIFA, play the game, and the result will stand.
Head To Head
And if you prefer playing against humans, the online mode will facilitate this, even letting you bark insults at your unseen opponent using a headset. As well as friendly games, EA is hoping to organise online knock-out competitions, with cash prizes being mooted. The online function will also provide downloadable content and updated squads and kits, and you'll even be able to decorate your home stadium with flags and banners.
There are clearly some excellent ideas being crammed into FIFA this year. We can only pray they get the gameplay right.
Download FIFA Soccer 2004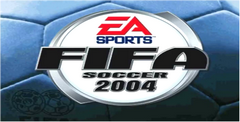 System requirements:
PC compatible
Operating systems: Windows 10/Windows 8/Windows 7/2000/Vista/WinXP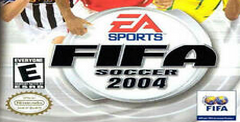 System requirements:
PC compatible
Operating systems: Windows 10/Windows 8/Windows 7/2000/Vista/WinXP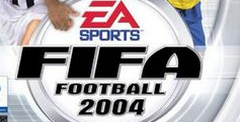 System requirements:
PC compatible
Operating systems: Windows 10/Windows 8/Windows 7/2000/Vista/WinXP
Game Reviews
People say:
7
Why isn't this sport more popular in North America? Personally, I'd say because it's boring as hell to watch. And for better or worse, EA's FIFA 2004 pretty much replicates the action on the field--it looks authentic, it sounds authentic, and it moves just as slowly as it does on TV. There is a certain tension to the game that makes it exciting, though. When final scores are 1-0 more often than not, you know every move counts out on the field. And that's where EA's game succeeds. You'll find yourself sweating profusely over every intercepted pass and scoring chance you give up. If it were easier to aim at the net in the side view (which is how I like to play), I'd be more excited about FIFA 2004. That and the somewhat chintzy Career mode are the two low points in an otherwise good game. (Though I'm sure Bryan 'Sporto' Intihar will disagree with me.) One more year of refinement should do the FIFA brand some good.
9
Konami's Winning Eleven has done to FIFA what Sega's (now ESPN) series did to Madden--it forced EA Sports to make a better game in order to stay on top. You'll notice the monumental improvements right away--this game looks downright amazing, right down to David Beckham's hair. Beyond the smashing visuals, the addition of Off-the-Ball control gives you the capability to control every player on the pitch, and a much-improved Career mode lets you manage a squad from obscurity to the top. Winning Eleven 7 doesn't come out until February, so at least for now, FIFA is the soccer game to go out and buy.
8
Greg, you're being a little too rough on FIFA It's a lot like your beloved ice hockey games, only grassier. Anyway, I'm with Patrick on this one. FIFAs Off-the-Ball control not only increases your offensive potency tenfold but also provides hardcore soccer studs with an added level of gameplay they've been beggin' for from the series. Plus, no other game of footie has such stellar graphics or electrifying stadium atmosphere. Next year, give me a Create-a-Player and enhanced Practice mode, and I could be saying, ' Winning Eleven who?'
Playstation 2 Screenshots
Similar Games
Viewing games 1 to 9