Fritz Chess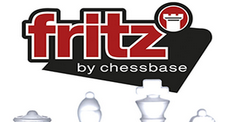 Download Fritz Chess and test your skills in the ultimate game of strategy! Challenge AI opponents, learn from grandmasters, and perfect your tactics. Make your move and play now!
So how different can a game of chess be? Fritz Chess is a title that enters the market to give a more immersive edge to those outside the traditional player base. It aims to revolutionize this classic game to be more appealing, teach those generally uninterested, and revive some of the oldest game mechanics to a new audience.
But the problem remains in the initial question. What can you do with chess to make it more exciting? It's not like you can change the rules or make tweaks to make gameplay more relatable to the modern gamer. That leaves Fritz Chess with a lot of intrigue about what approach they'll take to meet their ambitions of popularizing this ancient game on a console.
Puttin' on the Fritz
Interestingly, Fritz Chess isn't just a video game. The title is based on a program written by a Dutch programmer in the early 90s to challenge some of the world's best players. While there have been many incarnations of the software, Fritz Chess is one of the first that delivers in a more accessible, console-based format.
So what's there to note about this video game version of Fritz Chess? Well, it's safe to say that the interface is much more intuitive than one would see in front of a standard gameboard. Naturally, there are games solely based on the core mechanics of chess, but Fritz is here to walk you through them in a more immersive environment.
The game features AI opponents with more personality and character, letting entry-level players get their grasp on the gameboard. There are also tutorials to assist players in learning the basics and tips and tricks pros use to make a name for themselves on the global chess circuit. Fritz Chess is easy-to-learn yet hard to master, whereas the original program challenges more and more as you get better.
So is it worth playing Fritz Chess when there are millions of other titles around? If you give a damn about the classic game, you probably won't get better than a program that's repeatedly drawn and beaten some of the best players in the world. Despite the title not providing the immersion they'd hoped for, it's still one of the best chess software.
Knockin' on Kings and Queens
There are so many chess games out there that you don't even know where to begin. Some of them are simple portfolio games that are as bland as the physical game; others take the concept to whacky levels like FPS Chess. How would you know what to pick if you were an aspiring player? Well, it's simple. Those serious about the game would probably want to take on Fritz Chess as their learning resource.
7
It's a game you can enjoy on consoles if you're serious about getting better. However, if it's an entire session of casual entertainment you're looking for, your attention is best set on some of the more colorful, gimmicky titles around. There's nothing wrong with either, but the former will undoubtedly raise your stakes as a chess player more than the other.
Round-Up - Pros & Cons
Pros:
One of the best chess games for AI opponents
A wealth of resources to help players get better
There's always a challenge as you get better
Cons:
Lackluster in the personality department despite trying
Not many game modes outside of the standard challenges
Sometimes gets too hard
Download Fritz Chess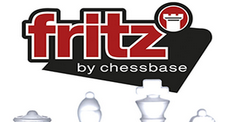 System requirements:
PC compatible
Operating systems: Windows 10/Windows 8/Windows 7/2000/Vista/WinXP
Playstation 3 Screenshots
Similar Games
Viewing games 1 to 4