Full Tilt! 2 Pinball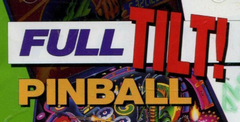 a game by
Maxis Software
Platform:

PC

Editor Rating:

8

/

10

, based on

1

review
User Rating:

8.0

/

10

-

1

vote
Rate this game:
Overview
I haven't had the opportunity to ask the folks at Maxis what motivated them to make this game the way they did, but it wouldn't surprise me if it was simply because they either A) thought pinball was really, really cool, or B) hired some designers who thought pinball was really, really cool. Whatever the reason, this is a surprisingly pleasing set of tables. I'm usually pretty cynical about why people do what the do when they stand to make money, but this game seems so much like an affectionate tribute that I can't help but halfway feel like this is a labor of—if not "love," then at least "thinking something is really, really cool."
There are three tables, Mad Scientist, Alien Daze, and my personal favorite, Capitan Hero. The themes are well embellished in each case, with a great deal of good humor involved in the design.
Gameplay
For the benefit of those creatures who've crash landed on our happy planet and are currently undergoing the difficult task of integrating themselves into our earthling society, I'll explain: Keep the ball in play. Use the flippers. Bump the table. Again; keep the ball in play.
One of the cool things about this particular game is that you can bump the table from the center, left or right, depending on your need. The tables seem juuuuust sensitive enough to what's too much bumping.
Graphics and Audio
The graphics are way keen. All two hundred and fifty six colors are put to good use, but the emphasis seems to be somewhere near the darker end of the color spectrum. The tables are lush, even pretty. Very nice SVGA. The sounds are fun and funny, with good, traditional, cornball sense of humor to them.
Customization
More than you could ever really need. The screen can be adjusted for five different levels of brightness. The sounds and music are on/off optional, individually. Player controls, like the flippers and tilt buttons, are all available for the changing. You can, in Win 95 at least, play full screen or in a window (although the tables look a little scrunched with the latter), and the game doesn't suck your system resources away, so it tucks itself nicely away on the start bar if need be.
Parental Warning/Rating
Okay for everybody. For the most part, you don't even have to be able to read to play.
Documentation
Excellent. Not only are all the controls thoroughly explained, and the sound and video issues explored in depth, but there's a considerable amount of space dedicated to playing tips, like aiming the ball, nudging the table and so on. Also, there's a section in the back devoted both to the history of pinball and looking ahead to its future. Both of these are very nice touches, indicative of the kind of attention devoted to the entire game.
System Requirements
For Win 95: 486 DX or above, 8 MB RAM, 20 MB hard drive space for complete installation, 2X CD-ROM drive, 256 color SVGA monitor which supports 640 x 480 mode, supports most Windows compatible sound cards
For Windows 3.1: 486 DX or above, 20 MB hard drive space for complete installation, 8 MB RAM, 2X CD-ROM drive, 256 color SVGA monitor which supports 640 x 480 mode, supports most Windows compatible sound cards
Bottom Line
A wonderful example of "how it's done." Every aspect of the game, from documentation to design, is well-crafted, balanced, and just generally cool. The attention to detail and obvious forethought of the design elevates this package from a "nice time waster" to being a very worthwhile game.
Download Full Tilt! 2 Pinball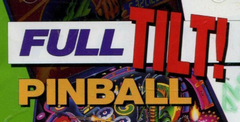 System requirements:
PC compatible
Operating systems: Windows 10/Windows 8/Windows 7/2000/Vista/WinXP
Other Games by Maxis Software