Golden Nugget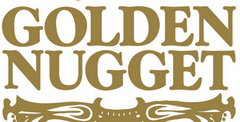 Click the "Install Game" button to initiate the free file download and get compact download launcher. Locate the executable file in your local folder and begin the launcher to install your desired game.
Holy high rollers! Ex Batman Adam West hams it up in the solid but slow Golden Nugget. In addition to wasting virtual bucks on slots, blackjack, and 14 other games of chance, Virgin has added a full-motion video mystery that makes you the hero in a James Bond-like theft caper. You'll have to win your way into exclusive poker tournaments to gain clues that will help you catch the thief.
The gambling is authentic but inherently boring--let's face it, roulette wasn't invented with the PlayStation in mind. Still, the mystery mode is a good idea, and West's cheesy performance alone makes the game worth renting.
ProTips:
To gain access to the high-limit tables, you'll need to earn $50,000.
To make big money fast, play video poker. You'll find the machines are often more generous than the other games.
Download Golden Nugget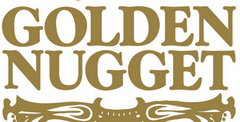 System requirements:
PC compatible
Operating systems: Windows 10/Windows 8/Windows 7/2000/Vista/WinXP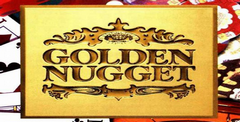 System requirements:
PC compatible
Operating systems: Windows 10/Windows 8/Windows 7/2000/Vista/WinXP
Game Reviews
Hoorayl Finally, budding young gamblers have a game to teach them the ins and outs of Vegas-style gambling Golden Nugget from Virgin attempts to re-create the actual Golden Nugget Hotel in ail its glorious, gaudy splendor using the casino's ornate lobby as a gateway to several different areas of gambling contained within. Start your day off armed , with $10,000 and a willingness to blow it all and you're off to the tables.
The game has two styles: Casino and Chaos Mystery Mode. You have the option to just gamble at random tables and machines or go all , out in Chaos Mode, challenging up to five computer players to high-stakes poker games complete with a curious subplot, the mystery of the stolen Chaos computer chip.
Once the fundamentals of gambling are acquired (particularly the poker skills), and a lot of money has been stockpiled in your money belt, you are then able to access Tournament Mode (a.k.a. Chaos Mystery Mode).
This mode will take you into the plotted portion of the game in which FMV clips introduce you to several Vegas types including your new friend and confidant Adam West.
You play the part of Steven Killsbourg, a man intrigued with poker and mystery solving. You'll need to help your ex-girlfriend (also in the game) figure out who stole the Chaos computer chip from one of the suites in the hotel. The magical chip can predict many things, including unknown cards and the roll of the dice. Interacting with the other guests will give you clues as to who is capable of such a crime. Find out who stole the chip and you will solve the mystery and win a boat- load of money.
For the no-nonsense gambler, Casino Mode will satisfy the gambling urge. Try your luck at any of 16 casino games including: Black Jack, Poker, Slots, Craps, Roulette and several others including the always-exciting Keno. All of the games are 3-D rendered and can be viewed from three different angles.
For the most part, the individual game screens are clear of extra windows and extraneous decorations, featuring a simple pop-up purse containing your money divided into denominations. You can access your money purse when betting at tables or feeding the slots and video poker machines. A running tally of your winnings will tell you when you're running low on funds. Also displayed on your purse will be your VIP card (should you be lucky enough to win one). Winning the card is tough being that it costs at least $50,000. With the card, you can access the high-limit games or the big-money slots.
Competing against the casino is as challenging as the real thing. A large manual will tell you what you need to know if you are unfamiliar with certain games. Yet. even with your skills intact the odds of hitting three of a kind on the slots or marking your number on the roulette wheel are low and could take a while. Fortunately, it's all free.
For those who just wish to master the games. In anticipation of gambling with real money some day. Golden Nugget could be your best resource. Of course, we don't condone, encourage or otherwise support that sort of activity, unless it's done under heavy adult supervision or something.
MANUFACTURER - Abalone
THEME - Gambiling
NUMBER OF PLAYERS - 1
Overview
Anyone who's been to Vegas knows that what makes the place is not only all the gambling and lights, but all the sounds as well. The sound of the slots spinning, the people chattering, the dings of coins being dropped into slots, and most importantly, the sound of coins hitting other coins as they drop from the machine into the metal retainer. All of this is what feeds the addiction. Golden Nugget is Virgin Interactive Entertainment's attempt to capture all of this onto the PC. And the game comes close to the real thing.
The sounds are all there -- Virgin Interactive did an excellent job. The background chatter, dings, spinning slots, and the "chinging" of your winnings are all nicely done. One thing I immediately noticed was that the dropping of coins when you cashed out came out in random spurts rather than in one smooth flow. This is the way it is in real life and I must say I was rather impressed. And the games are all there, as well. Golden Nugget comes with 16 classic casino games including Roulette, Baccarat, Keno, Blackjack, Craps, 7-Card Stud, Texas Hold-'Em, Pai Gow Poker, video Poker, Big Six, and various slot machines. There is a V.I.P. Club for high limit games and high limit slots. The graphics are pretty decent with the exception those for Big Six. I don't know how that one got by—it's a massive blur of a spinning wheel.
As good as Golden Nugget is, there is room for improvement. The mouse cursor seems to flicker now and then, most notably during registration. Although quite a pain at first, it was only a minor annoyance in the end. While the slots look nice overall, they could have spun just a little bit more smoothly, and the ball in Roulette does not pop and bounce as naturally as the real thing. Golden Nugget also forces you to view all the tables from a top-down view, which works, but an isometric view would have been nice.
Since my last trip to Vegas I've been craving slots and all the sounds involved, minus the loss of money. Golden Nugget delivered and satisfied that craving. Double Diamond has always been one of my favorite slots in Vegas and it is included in Golden Nugget. In fact, all the slots actually exist in real life.
Aside from simply gambling, Golden Nugget also offers a side adventure mystery game which revolves around CHAOS theory, a missing computer chip that "holds the key to the world" (the CHAOS chip), and Adam West of Batman. Woohoo! The adventure offers more than 45 minutes of Full Motion Video.
Multiplayer
As you probably figured out by now, I was into this for the gambling. One thing Golden Nugget sorely lacks is any multiplayer gaming whatsoever. Multiplayer options, especially over the Internet, would have been incredible. My old friends and I could have made a virtual trip to Vegas without spending or losing a dime. That would have been a blast, but I guess there's always shareware over the Internet for that.
System Requirements
Minimum Requirements: 486 DX4 66, 2X CD-ROM drive, 1 MB SVGA video card, 16 MB RAM, a 16-bit sound card, and 25 MB free hard drive space. I had no problems installing the game. Golden Nugget ran rather flawlessly, minus the flickering mouse problem I noted earlier.
Recommendation
If you're looking for a good all-around gambling package with a taste of Vegas, Golden Nugget is a good buy. Although certain things could be improved, Virgin did a pretty good job. Among the many cool things about Golden Nugget is the instruction manual. It is well-organized and goes through the rules of playing every game, which makes this an excellent package for those of you who just want to learn the games. And don't forget, you also get the kick-ass, James Bond-esque, adventure-suspense-thriller starring Adam West!
See Also
Viewing games 1 to 11