Gun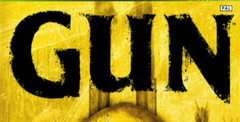 a game by
Activision, and Neversoft Entertainment
Genre:
Action
Platforms:

XBox,

XBox 360

Editor Rating:

8

/

10

, based on

2

reviews
User Rating:

8.0

/

10

-

1

vote
Rate this game:
Big Sky country doesn't seem so big when you can hop on a horse and gallop from the Great Plains to the blazing desert in a few minutes. And that's the big problem with this otherwise high-caliber Wild West shooter: It's kind of small. The 20 missions in the intriguing, hypervio-lent story (cowboys massacre Indians! Pistols blast off body parts!) push you along so quickly that you'll rarely feel the need to freelance as a deputy or cattle wrangler or any of the other rootin', tootin' side jobs.
The cowpoke cast looks vividly scruffier than it does in the other versions, but that slight boost in visuals won't blow you away and isn't really worth the extra $10 cost.
Download Gun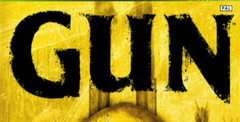 XBox Download
System requirements:
PC compatible
Operating systems: Windows 10/Windows 8/Windows 7/2000/Vista/WinXP
XBox 360 Download
System requirements:
PC compatible
Operating systems: Windows 10/Windows 8/Windows 7/2000/Vista/WinXP
Game Reviews
For me, Gun was a surprising experience. I was expecting more of a generic action game with a decent story but a basic run and shoot gameplay. What I wasn't expecting was a solid epic story with numerous bumps and turns, open architecture gameplay similar to Grand Theft Auto, but on a smaller scale, and numerous side missions that fit the game perfectly and believably.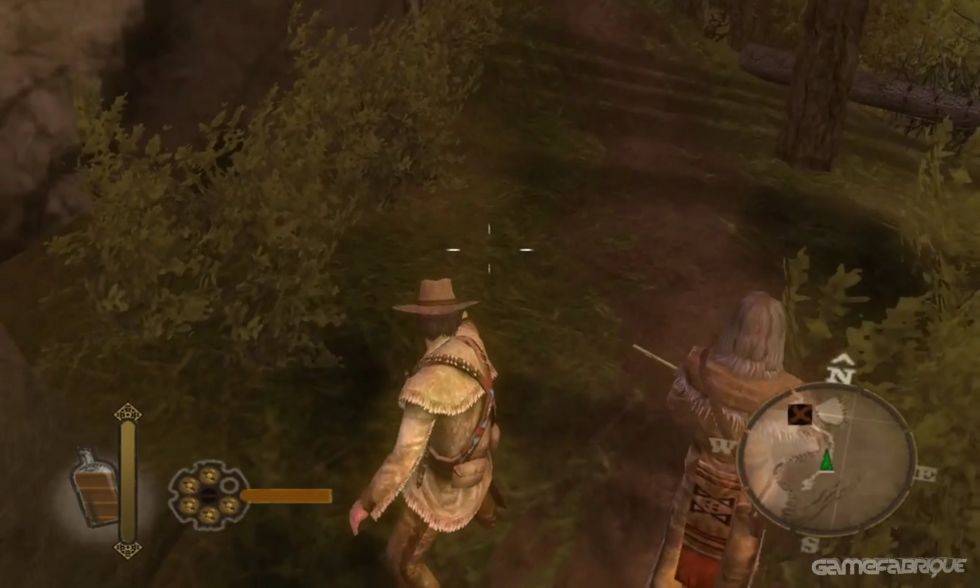 Gun starts out in the late 1800's with a man named Colton White and his father making a simple living hunting animals. There's more to be seen however. As Colton and his father are selling their wares on a riverboat, things heat up quickly. In a matter of minutes, Colton and his father are attacked with an overwhelming force for some mystery token, Colton finds out his 'father'? isn't his actual father, and then he finds himself left only with the token and a serious desire for vengeance.
There are a number of key elements that collaboratively work to make Gun more then the sum of its parts. First the general gameplay works with an open architecture allowing you to roam freely across a finite area. Although walking would take some time, hopping onto a horse will make the exploring user friendly. In addition, there are numerous diverse side missions spread out around Colton such as working for the law, helping ranchers, or hunting the elusive grey wolf. There's a lot of motivation to finish these side missions as well since your various stats are improved and a small amount of cash is given. That cash can then be used at various stores to improve specific skill sets or buy items that open the game up more and help to immerse into the overall story.
Gun also does a good job of creating the old west both visually and through the various sound effects. The voice acting was spot on and the gun sounds effects realistic.
Probably the major draw back however is the extremely forgiving targeting system. You'll have no trouble shooting a bandit holding a hostage between the eyes every time. It's made even easier when using the quick draw feature which slows down time, allowing for an effortless, precise hit. For me however, it didn't ruin the experience as I enjoyed laying out a room full of enemies, but the challenge of accomplishing that isn't that strong.
To get the full effect of Gun, the side missions are a must as the game can be ripped through rather quickly without them. Take your time, enjoy the experience and story, and you'll be glad you did.
Similar Games
Viewing games 1 to 5