Jimmy Connors Pro Tennis Tour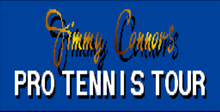 Click the "Install Game" button to initiate the free file download and get compact download launcher. Locate the executable file in your local folder and begin the launcher to install your desired game.
Having conquered the Super NES and the Game Boy, Jimmy Connors comes to the NES with hopes of a grand slam. Due to 8- bit memory restrictions, the NES version is based on the Game Boy game rather than the Super NES extravaganza, which was loaded with options. Nevertheless. Jimmy Connors Tennis for the NES plays with as much class as its champion sponsor.
First Serve
Jimmy Connors Tennis features a good-looking/overhead view. The large player sprites stand out clearly against the game's backgrounds and respond extremely well to the controls.
The computer opponents come in three skill levels. Beware, because going up against the computer's Advanced player is like facing the Terminator in shorts! You can also cross racquets against a friend. To hone your skills, the Practice feature lets you warm up against 100, 200 or 300 machine-fed balls.
ProTips:
Roam the court while you practice your strokes, so you'll be able to return shots from every corner during match play. The ball- feeder will follow you.
The longer you press the stroke button, the harder you hit the ball. You control the direction of your stroke by pressing the direction pad as you hit the ball. Press Up (forward) on the direction pad for long shots and press Down (backward) for drop shots.
Have Racquet, Will Travel
Jimmy Connors Tennis zips solo players off on a whirlwind tour of the top 16 international tennis tournaments, including the U.S. Open, Wimbledon, and the Australian Open. Win a match, and you earn a cash purse ranging from $26,000 to $58.000. A password feature maintains your Win/Loss Record and earnings, so you can pick up the game at anytime. The ultimate winner is the player with the most prize money at the end of all 16 tournaments. Will that be you, Ace?
Each venue is accurately recreated in terms of its surface -- hard court, grass, or clay. Game play is noticeably affected by the surface, so you must adjust your strategy accordingly. For instance, the ball bounces high on hard surfaces, unevenly on grass, and low on clay. Likewise, your sprite moves fastest on a hard surface, slowest on clay.
Try to stay in the center of the court when you play on clay, so you can rush to either side.
To Ace or Not to Ace
To reflect real-life serving difficulties, Jimmy Connors Tennis features the same cursor-targeting serve as its predecessors. Unlike other tennis games, however, which offer an automatic, nonthreatening serve, Connor's serve demands timing, skill, and a little luck. A floating cursor bobs around your opponent's court the moment you toss up the ball. You have only partial control of the cursor, and must position it correctly the split-second before you serve. This process is frustrating at first, but you'll learn to appreciate the control it offers.
You needn't hit the ball every time you toss it up to serve. If you can't effectively place the cursor, let the ball drop and try again.
Match Point
Jimmy Connors Tennis is a well- rounded NES tennis game. The sharp graphics are above-average by 8-bit standards, and the animation is smooth and responsive. Die-hard tennis fans will want to turn off the repetitive soundtrack, though. The computer opponent poses a formidable challenge, even on Beginner and Intermediate settings. Plus, the variety of courts and the globe-hopping tournament add to the enjoyment. Just like one of Jimmy's shots, this game's a winner!
Download Jimmy Connors Pro Tennis Tour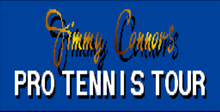 System requirements:
PC compatible
Operating systems: Windows 10/Windows 8/Windows 7/2000/Vista/WinXP
Pentium II (or equivalent) 266MHz (500MHz recommended), RAM: 64MB (128MB recommended), DirectX v8.0a or later must be installed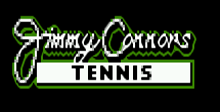 System requirements:
PC compatible
Operating systems: Windows 10/Windows 8/Windows 7/2000/Vista/WinXP
P-200, 32 MB RAM
Game Reviews
Jimmy Connors Tennis by Ubi Soft honors its namesake by presenting one of the best video tennis games available on any system. Just like Connors, who has a record 109 singles victories, this game's a champ!
Play Your Way
Connors Tennis features a netful of customizable options and features to create the perfect game for you. One or two players can play singles or doubles, either going head-to-head or playing as teammates. Choose any one of the 16 international players (including Jimmy Connors) and challenge someone to a quickie Exhibition game to hone your skills. Then, enter the year-long, 28-game, international tournament that takes you across the world, from Singapore to Tel Aviv! A password feature also enables you to pick up tournament play at any time.
In Exhibition mode, the Playing Court Menu lets you choose to play on grass, on clay, on a hard court, indoors, in a desert, or even on a snow-covered Antarctic court. Naturally, success on the different surfaces and in the various playing conditions requires different strategies. You can also choose to play one-, three-, or five-set matches.
Get Real
Jimmy Connors Tennis takes full advantage of the SNES' graphic and audio capabilities. Using a % over-head view, this game comes alive with beautiful, detailed, well-animated graphics and players that look realistic and move in real time. Add digitized sound effects and scoring announcements (complete with an indoor echo) and you've got a game that's so close to the real thing that you'll get tennis elbow.
ProTip: Practice with Jimmy, the most well-rounded player, on a desert court. Desert courts make balls move slowly.
Tighten Your Grip
Jimmy Connors Tennis features very responsive controls that use all six SNES controller buttons to simulate realistic tennis strokes. Two modes of control, Easy and Full, enable you to focus on specific areas of play. Easy Control automatically moves your player to the ball, so you can work on your timing and stroke selection. Full Control places the whole enchilada in your hands.
To keep tabs on how well you're controlling your player, an abundance of performance stats are automatically displayed in between every game.
You needn't smash the ball at the net every time. Hitting balls at sharp angles opposite to the direction that your opponent is running is equally as effective.
Hold down the B button for an automatic serve.
The Game's Pros
Before you begin a game, you can participate in a Training Session with five of the top computer tennis coaches. These pros will teach many of the basic strokes and serves while imparting crucial words of tactical wisdom. Each coach has their own strong area. Garth, for example, will teach you the intricacies of the serve.
A Grand Slam Winner
Realistic sights and sounds, a wealth of options, and a Skill Select feature make this game a winner with virtually no faults. In the world of tennis video games, Jimmy Connors Tennis serves an ace!
Jimmy Connors invites you to a tournament where legends are made! In Pro Tennis Tour, you can begin your career by practicing against a serving machine and hitting up to 300 balls for a good workout! Once your skills are honed, play in a tournament against very skilled players. Use smashes, volleys and other tactics to sneak 'em past your opponent and claim your victory.
Machine: Game Boy
Manufacturer: UbiSoft/by NMS Software
Few athletes excite a crowd like former tennis star Jimmy Connors, whose on-court antics and showmanship made him a fan favorite. Even in his last year of professional competition, "Jimbo" was teaching athletes half his age a thing or two. Now he's got his own Game Boy sim, which lets you travel the world matching your talent against stiff competition while hoping for fame and fortune.
World tour play takes you to 16 international venues, including Grand Slam events such as the Australian Open and Wimbledon. Remarkably, however, each venue looks exactly the same. Hmmm.
Jimmy Connors gives you a wide variety of options such as difficulty level and the number of sets (one to three) that make up a match. And if you want to brush up your backhand before taking on the big boys, you can practice at any of the 16 locations with a tennis-ball launcher and 100, 200 or 300 practice balls. A password feature lets you resume play without losing valuable dough. And if you've got a video-link cable, you can compete against a friend.
Although it won't floor you with its graphics or sound effects, Jimmy Connors' game play is fun. You lob with one button and handle forehands and backhands with the other. You can also try an overhand slam when your opponent attempts to lob the ball over your head. You direct the ball by pushing in a certain direction on the directional pad in conjunction with a swing. Player movement is a bit slow and choppy, but the characters effectively get from point A to point B to make a shot.
Just when you thought you'd seen the last Atari Lynx cartridge, here comes a new tennis game. Jimmy Connors Tennis has all the fun and flair you would expect from a Lynx game. Jimmy Connors Tennis offers you a wide selection of serves, lobs and returns. If you want a tennis game that has a lot of options, this is it. Using the special capabilities of the Lynx, you can expect there to be some scaling of the ball here. Hopefully this won't be the last in the line of Lynx carts. This game is appealing, especially to sports fans. Lynx owners... keep waiting.
The tennis champ, Jimmy Connors, is now appearing on the Super NES for all armchair tennis hackers!
A great deal of work went into making Pro Tennis Tour a true simulation. Each of the players look different, and are loosely modeled after real people.
There are right and left handed players. Jimmy Connors is featured as a left handed player and uses his signature neon yellow racquet.
Jimmy Connors Pro Tennis Tour is being developed by Blue Byte and will be published by UBI Soft.
Jimmy Connors Pro Tennis Tour is a video game attempt at professional tennis developed by Blue Byte. It has three skill levels, beginner, medium and advanced and lets you take practice shots against a machine from 100, 200 or 300 balls.
You can compete in the top 16 international tournaments(including Australian Open, U.S. Open, and Wimbledon). Also you can keep track of your win-loss record and earnings through a password feature and earn anywhere from $26,000 to $58,000.
SNES/Super Nintendo/Super Famicom Screenshots
NES/Famicom/Dendy Screenshots
Other Games by Blue Byte Software