Microcosm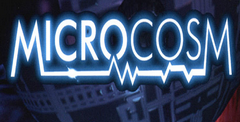 Platform:

3DO

Editor Rating:

4.5

/

10

, based on

2

reviews
User Rating:

8.0

/

10

-

1

vote
Rate this game:
People say:
4
While this is a definite improvement over the Sega CD version in terms of color and animation, Microcosm is still not all that fun to play. The game play leaves much to be desired, and the number of instant hits is almost nerve-wracking. The computer-rendered animation cinemas are really neat, but they don't make a game. Pm sorry, but Microcosm didn't seem like fun to me. It needs more to it, I guess.
4
Microcosm can be considered an improvement over the Sega CD version, if you rely on your eyes only. The video has cleaned up immensely, but a pretty video doesn't make a game good. This is simply standard*fare stuff with a boring objective and dull scenery (hey, is that an aorta or a capillary?). There are better 3DO games to be found. But if you want to experience it all, Microcosm just doesn't thrill me.
4
Even though the 3DO games have been getting better, I can't believe that this game is among them. Microcosm is nothing more than full-motion video and predirected paths for the player to pilot through. There's no interaction at all. All you do is move a ship up, down, left, and right firing at enemies while avoiding obstacles. It's just not fun. The graphics and sound are very good, but they don't make the game.
4
I don't get the idea of this game. The concept may be good for a movie, but the repetitive backgrounds and lack of challenging game play made the fun of this one wear out fast. It looks better than the Sega CD version, but the scenes are repetitive. The action is limited to simple fourway movements. The graphics and sounds are impressive, but it doesn't play very well. It doesn't have enough action for me.
Download Microcosm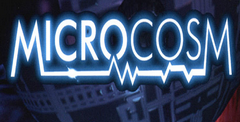 3DO Download
System requirements:
PC compatible
Operating systems: Windows 10/Windows 8/Windows 7/2000/Vista/WinXP
Game Reviews
The year is 2051 and life is hard on the planet Bodor. 82 percent of the population are packed onto two percent of the landmass and poverty, disease, and crime run rampant. Two corporations are in a constant battle for position, each trying to achieve Corp 1 status. Cybertech now has Corp 1 status and has gotten there by killing the president of the number two company, Axiom. They now have a new president that is willing to use any means to regain the number one spot. They devise a plan using the very latest technology to shrink down assassins so they can enter the human body. Now you must go in and try to stop the destruction of the president.