NFL Blitz 20-03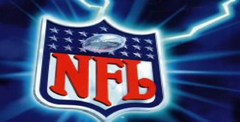 Click the "Install Game" button to initiate the free file download and get compact download launcher. Locate the executable file in your local folder and begin the launcher to install your desired game.
People say:
6
Jump in the time machine and transport back to 1997. Hey, theres EGM's Dan Leahy! Hes about 165 pounds with a baseball cap on his mangy head of hair, and hes playing NFL Blitz, Midways newest arcade sensation. Fast-forward to present day. Hey, theres Dan again, weighing in at 178 pounds with a receding hairline, no hat (because thats what caused the hair problem), and hes lounging on a couch playing Midways yearly console rehash of NFL Blitz. If that hasnt painted the proper picture, Ill spell it out. This is the same game as Blitz 20-02, which happened to be one of the few major upgrades to the franchise. If you missed 20-02, then by all means pick up the latest and greatest. 20-03 has the same blazing arcade action, but this time with pumped-up visuals and deeper gameplay. Still, compared to last years Blitz, which had a dramatic new look, a cool, new eighth-player dynamic and expanded playbooks, 20-03s changes are miniscule. And although I dont enjoy playing through a seasons worth of CPU matches like I used to, its hard to resist the competitive fun of a multiplayer game. The big hits and obnoxious announcer are guaranteed to turn any mild-mannered gamer into a raging trash-talker. Not a football guru? Dont worry; Blitz is a snap to learn, and a lot of fun to boot. As a rental, Blitz will give you your moneys worth. As a purchase, 20-03's not worth the upgrade from 20-02.
8
Having already given this franchise a major facelift last year, Midway has kept 20-03 largely the same, save a handful of fresh goodies. Heres a breakdown of whats new: 1) Icon passing. Its way better than the old point-and-toss system. You can pull-off amazing multi-throw sequences with it. 2) Smarter defense. Make a stupid pass into coverage and you pay the price with an interception. 3) Create-a-player. Its good for a laugh. 4) Replays. Well, its about time. And the overall verdict? While 20-03 is only slightly different than last years Blitz, its still a blast. If you already bought 20-02, rent this game to weigh the differences. Newcomers, pick this one up.
7
Dont get me wrong, Blitz has always been a fun game with three pals, some drinks and a Multi-tap, but the franchise is stuck in neutral. Improvements over last year's (extremely late) version of Blitz are minimal: mostly minor graphical tweaks and a new create-a-player option. The gameplays the same basic blend of light strategy and no-rules brawling thats always been a trademark of the Blitz series. Dont expect a serious football game, as interceptions and sacks are commonplace. In fact, its so brutal that playing defense is almost more fun than offense, if you want something quick, dumb and fun, give it a go. Otherwise, stick with Madden.
Download NFL Blitz 20-03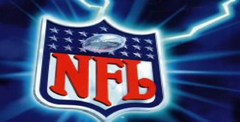 System requirements:
PC compatible
Operating systems: Windows 10/Windows 8/Windows 7/2000/Vista/WinXP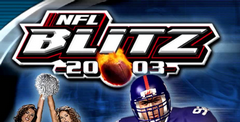 System requirements:
PC compatible
Operating systems: Windows 10/Windows 8/Windows 7/2000/Vista/WinXP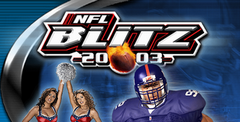 System requirements:
PC compatible
Operating systems: Windows 10/Windows 8/Windows 7/2000/Vista/WinXP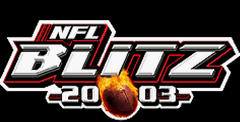 System requirements:
PC compatible
Operating systems: Windows 10/Windows 8/Windows 7/2000/Vista/WinXP
Game Reviews
Back with the hard hitting, extreme football many of us have come to associate with fall, Midway has released this year's version of over the top football, NFL Blitz 2003. Similar to last year's version, NFL Blitz 2003 offers the same options for the most part and you'll be hard pressed to locate any major changes. There is of course the addition of the Houston Texans, updated NFL teams, and new uniforms, but beyond that, the other changes were minor and generally had a low impact on the overall game. However, it still holds its own with little competition and has a number of areas that still receive high marks, distinguishing it from other sports games on the market.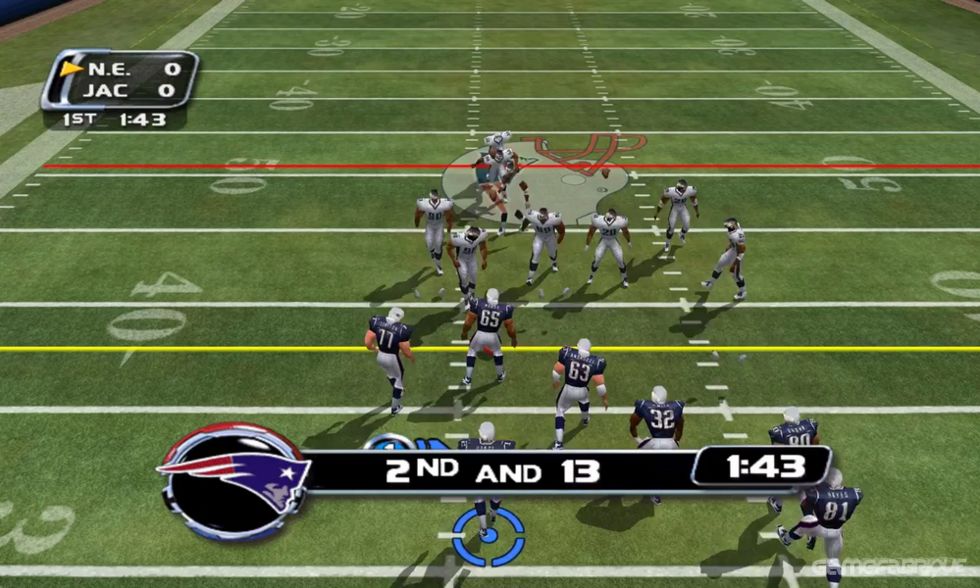 One of these areas where NFL Blitz 2003 has continued their success is the multiplayer capability. There are few games currently on the market that can keep four people playing for hours like Blitz can. With the ability to have two people on each team, switching control of the quarterback each offensive series, NFL Blitz will keep both those interested in football as well as those who have never played Blitz entertained.
Although not much new has been added, a number of areas have been slightly improved. You will notice new animations, graphical improvements, and a create-a-player option. All the hard hitting, high intensity football is of course included as well, and the commentary is still loaded with one-liners.
NFL Blitz 2003 brings back the high impact, bone-crushing hits that have defined the series. With well-balanced gameplay and one of the best multiplayer modes on the market, if you're a football fan, this isn't one you'll want to pass up.
If however you purchased NFL Blitz 2002 you may want to reconsider a new purchase as not enough new features or improvements have been made to make NFL Blitz 2003 worth the price.
Playstation 2 Screenshots
Similar Games
Viewing games 1 to 7