NFL Blitz 20-02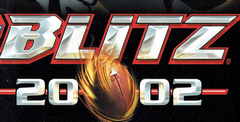 Click the "Install Game" button to initiate the free file download and get compact download launcher. Locate the executable file in your local folder and begin the launcher to install your desired game.
a game by
Midway, and OutLook Entertainment
Genre:
Sports
Platforms:

GameCube,

XBox,

Playstation 2, GBA
Editor Rating:

7.7

/

10

, based on

4

reviews
User Rating:

9.0

/

10

-

2

votes
Rate this game:
See also:
Sport Games
Overview
NFL Blitz from Midway has always offered fans another option to the basic football games on the market. Banking on the fact that more intensity, plenty of huge hits, and an extreme style of play might attract fans of regular football games in addition to new fans attracted to the over-the-top action, Midway is once again using the formula that has brought them success with this series in the past. With a few modifications to the general gameplay, past glory is being returned to the series as Blitz is making its first appearance on a next generation console. With the same hard hitting, in your face gameplay, other changes like an 8-on-8 format have allowed the game to add new dimensions, changing it enough to give owners of past Blitz games more than a few reasons to get the latest version. Other additions like the impact player, outrageous animations, and spectacular NFL stadiums all add to the experience and if you're an old fan or just hearing about it for the first time, you'll find this extreme style of football to be surprisingly solid.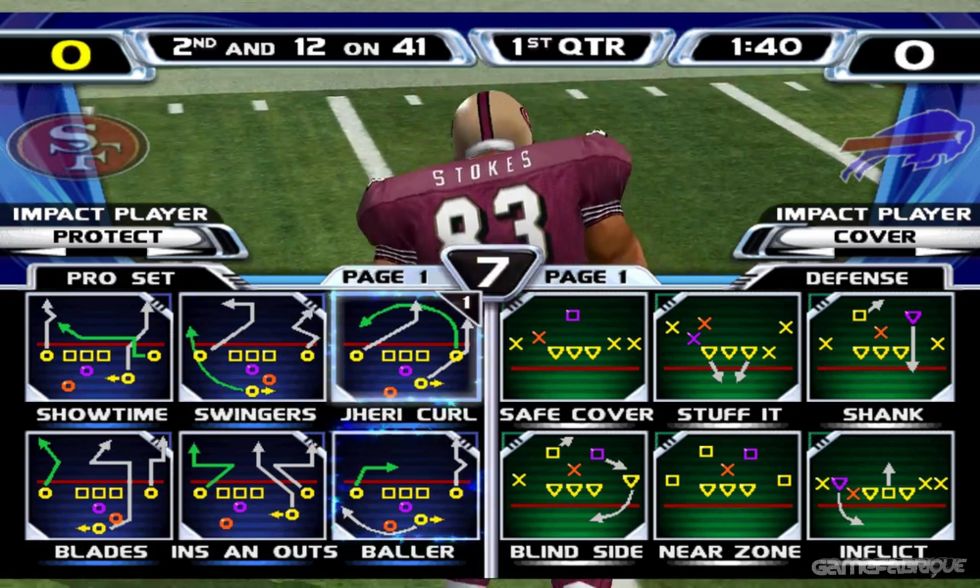 Gameplay, Controls, Interface
As with most of the decent sporting games released in the past couple of years, NFL Blitz 20-02 offers a number of different playing possibilities. There is a quick play mode where you can jump right into the action (but can't save the game), an exhibition option, season mode, and tournament mode. In addition, there is an options mode where different gameplay selections can be set and also a Blitz theater, showing various videos of promotional material and some huge hits from the NFL.
Depending on the style of gameplay that fits you best, there are a number of in-depth choices. The exhibition, for instance, allows you to challenge all 31 NFL teams. After a name and pin number have been entered, games can start with all stats being saved on the memory card and having fully customized gameplay. This allows stats to be tracked and compared so improvement can be seen. It also permits up to four players to compete either using their own team or up to two players per team. More of an option for those who want to have a career style of play instead of the game (and consequently the stats) ending at the end of a season, here gamers can play as many games as they want without losing all the stats.
Another gameplay option is the season mode. Here, after selecting a team, a full NFL season including playoffs and Superbowl can be played. In addition to stats tracking, other data is also saved in this mode like high scores, standings, team schedules, and league schedule. This option is more for single players however, as it does a good job of building up the excitement of a regular NFL season. Without more goal-oriented modes of play, single players would get bored as playing through a regular tournament generally wouldn't cut it by itself. The season mode accomplishes this by allowing gamers to fight for playoff spots and then attempt to reach the Superbowl. There's something about reaching the Superbowl that adds a certain level of excitement, especially if they're a fan of professional football.
The tournament mode can be played with one player but the real interest here is for multiplayer games. To offer flexibility in how the tournament is set up, there can be up to eight players participating allowing for up to eight individual teams or four two-person teams. Once the number of teams has been selected, a four or eight team tournament can be selected with the computer controlling any extra teams in the bracket. This is where the game increases it's longevity as friends or family will keep playing this mode for some time. With the extreme style of gameplay as the base, the level of action will keep gamers wanting more and rematches will be commonplace.
As far as the pre-game setup, all the modes use a similar structure. The pre-game setup consists of entering your name and pin number for saving stats and customized options. Although not all the modes use the name and pin number, the ones that do offer the ability for codes to be used for unlocking different options. Besides inputting codes, players select either home or away teams with up to two people controlling each team and specific NFL teams are also selected with the teams ranking in offense, defense, and special teams shown. Finally, before the game starts, power up codes again make an appearance so while the game's loading, you can attempt to get an extra edge by finding specific combinations.
After all the pre-game selections are completed, you'll get to the actual gameplay. The game flows like most football games with the player you're controlling indicated by a small arrow over his head. While on defense, other players can also be selected by scrolling though the team or jumping to the player closest to the ball and if on offense, the player with the ball is automatically controlled by you. Plays are selected using a playbook where different pages can be scrolled through, formations can be changed, and plays inverted. A new addition to the playbook is the impact player. The impact player sets player tendencies for the selected play and can be set for both offense and defense. Different options like "dish off" where the player with the ball will look to lateral if the option presents itself and "delay rush" where linemen hold back before rushing the quarterback, add a new dimension to the game and helps make the playbook more dynamic. Other functions like "turbo" where meters at the bottom of the screen deplete when the turbo is selected, giving the controlled player a burst of speed, and audible play calling gives more of a dynamic feel to setting up and executing plays.
As far as the control structure, it uses an easily learned system and most people won't have difficulty getting the hang of it. On offense, there are some moves that can be executed before the snap like sending a man in motion using the directional pad and hiking the ball using the X button. After the snap the Square button will pass or the X and Circle button together will cause a jump and pass. Once the ball is released, other options like a lateral using the Circle button, a high hurdle using the X button, and stiff arm using the Square button can all be performed. Additional moves like spinning double by tapping the R2 button and diving forward by double tapping the X button can also be done however using more moves also increases the likelihood of fumbling the ball. On defense there aren't as many options with the basic moves consisting of swatting the ball using the Triangle button, pushing an opponent using the Circle, and power tackle using the X button.
Graphics
One noticeable improvement from earlier releases of NFL Blitz (Playstation and Nintendo 64) is definitely the graphics. Although not totally surprising as this is that as a first release on a next generation console, it would have been a huge disappointment if it wasn't close to where most other football games are graphically. With detailed players, different weather patterns, and all the stadiums, NFL Blitz 20-02 does impress. The hits specifically account for some of the reasons why the game really shines as they were able to capture realistic views of guys beating the tar out of each other. This is, after all, part of the reason why the game has been so successful in the past and the trend continues here.
Audio
Although the game announcers are slightly repetitive, other sounds, especially the hits, help bring the gridiron to your home. You'll hear trash talk from tthe players, the crowd screaming, and the pounding of the turf as these teams throw everything they have at each other. It's also nice when after you just drove the quarterback into the ground to hear that moan escape his lips, giving that extra aural satisfaction.
Bottom Line
NFL Blitz 20-02 from Midway offers a high impact, extremely hard hitting version of football that keeps us wanting more. Able to capture the style of gameplay that has achieved past glory for the series, graphics respectable for next generation consoles have been included taking the experience to the next level. With new additions to the gameplay like the impact player and the 8-on-8 format, NFL Blitz offers a solid game that will have lasting appeal.
Download NFL Blitz 20-02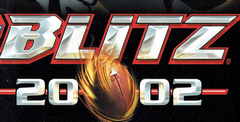 System requirements:
PC compatible
Operating systems: Windows 10/Windows 8/Windows 7/2000/Vista/WinXP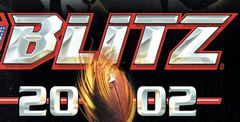 System requirements:
PC compatible
Operating systems: Windows 10/Windows 8/Windows 7/2000/Vista/WinXP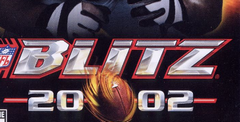 System requirements:
PC compatible
Operating systems: Windows 10/Windows 8/Windows 7/2000/Vista/WinXP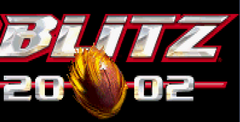 System requirements:
PC compatible
Operating systems: Windows 10/Windows 8/Windows 7/2000/Vista/WinXP
Game Reviews
Any sports game enthusiast that is looking for a true to life football game is probably looking in the wrong direction. This game is tailored toward the crowd looking for more head to head action. Don't get me wrong, strategy is important, however, aggression carries a much bigger stick!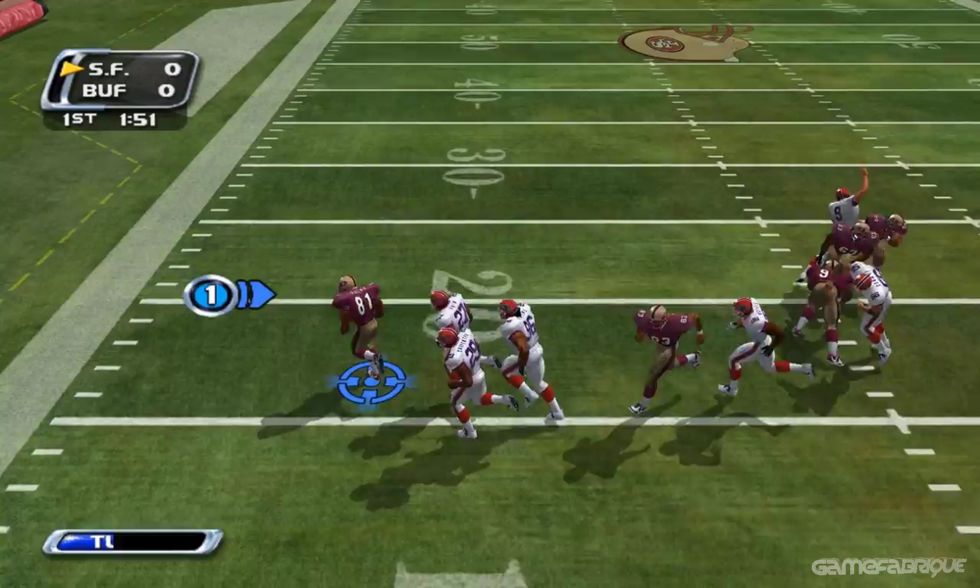 The downfalls of the game are few in numbers and all around don't detract from the whole of the game that much. As I said earlier on, strategy is important but takes a back seat to the aggression released in this game. When attempting to choose a play, you had better be a speed-reader because you are in no way allowed to "browse" the playbook.
The mad rush, which feels like 5 seconds, is all the time you are given to pick your play before the players take to the line of scrimmage. This may try some nerves of those who are accustomed to playing more traditional football games.
This is a sports game which will add instant fun to your collection. If you are in the market for a more lifelike, drawn-out game, head elsewhere. If you're looking for the football game that you and your buddies always talked about, however, this is it.
There are plenty of insane hits, deep passes and after-play antics to put a smile on anyone's face. Blitz offers up great arcade style graphics, the choice of every NFL team, and their matching stadium as well.
People say:
7
I've always been a Blitz fan, but the series had grown old in recent years. It just wasn't mixing anything up, trotting out the same graphics and gameplay year after year. Well, Blitz 20-02 is different, or at least different enough to warrant your attention. The graphics have definitely been ratcheted up and look like they belong on a next-gen system. Players are large, detailed and intimidating, while the stadiums and fields provide great atmosphere. As for the game-play, 20-02 got it right with the addition of an extra player on each side of the ball. On the playcalling screen, you can direct this extra guy to do his own thing, which basically modifies any existing play in the book. It's a great tool that adds a dash of strategy to the old Blitz setup. Everything else basically follows the Blitz of old--go through the game, beat the teams, unlock everything, throw in some codes and so on. If you're looking for serious Blitz fun, get four friends together for multiplayer, as this is where the game really shines. Big hits, trash talking and lightning-quick reflexes rule the day.
People say:
8
Who the hell does Midway think they are, tinkering with my biological sports clock by bringing out a football game this late? At least Blitz makes it painless to get back in the pigskin mood; it's so easy to jump into and score. Blitz's enhancements, however, reward football knowledge more than previous editions. The wider field and additional player (eight-on-eight) on either side of the ball make this feel more like the NFL and less like Arena football, especially with the fat playbook that would look right at home in Madden. Other refinements, like being able to give your best player orders (kill the QB, play safety, etc.) before the snap let you get funky on defense. Don't worry, though. These new bells and whistles don't bog this game down in unwanted strategy. I think it just makes you feel smarter when you knock the crap out of dudes. And oh, man, do players get f'ed up. The player animations are the best I've seen-just priceless. Once, my receiver grabbed his groin after being nailed in the jewels by an errant pass-a first in football video games. Now that's the kind of high comedy I need after a long season. Come to think of it. I've changed my mind about the timing of this game's release -it's perfect. Pounding the players who dismantled my team in real life is remarkably therapeutic. In fact, I highly recommend that Rams fans pick it up to blow off some steam. Bludgeoning the Patriots sure beats kicking the dog.
7
The Blitz formula is meant to be a brainless and very accessible one, so if you understand the basic concepts of "get first down within four plays...try to get the ball into the endzone...don't let the opponent do the same," you can enjoy the games. In this edition, however, the developers had to complicate things by adding tons of new plays and options. Can't blame 'em...how else do you update such a simple and arcadey experience? But the nice thing is, unless the sport is and always will be a completely foreign concept to you, this game is still an easy, pick-up-and-play good time-the new features shouldn't intimidate anyone at all.
8
Playing this revitalized title makes me think Midway could do a decent, realistic football sim some day. But then again, Blitz is more than enough for now. This is by far the best Blitz yet; the extra players make all the difference. The additional teammate makes for extra strategy and some big play possibilities. The thicker play book doesn't hurt either. Midway did an excellent job of retaining the old Blitz flair and trademark never-say-die-gameplay while introducing more players, tons of killer animation and funnier commentary. For old fans who may have lost interest from lack of innovation in the series, it's time to hop back on the Blitz train.
Similar Games
Viewing games 1 to 21