Madden '97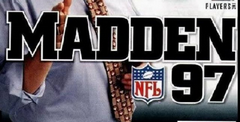 Click the "Install Game" button to initiate the free file download and get compact download launcher. Locate the executable file in your local folder and begin the launcher to install your desired game.
It's gut-check time for EA Sports and their Madden football franchise. They are lining up at the gaming line of scrimmage this year like a team that won the Super Bowl two years ago, but have failed to make the playoffs since then. Rebuilding time is over-this year they have something to prove.
As usual, all of your favorite NFL teams have been included with their actual player rosters. An added bonus of the game comes as over 100 hidden teams from NFL years gone by will be included in the game.
In this year's version, you will be able to substitute players on the fly. Change players in and out, depending on the defensive set or offensive formation. In key situations, you will be able to get the right man for the job on the field to convert the play.
As far as the playbook is concerned, John Madden himself has gone back to his NFL playbooks and chosen some of his favorite traditional and non-traditional plays. There are well over 100 plays on offense and the same number on defense.
EA Sports has polled their consumers via the Internet and through questionnaires inserted in their other titles to find out what gamers want to see in their new versions of Madden. Without a doubt, one of the most requested features was the lateral and flea-flicker option. This feature was first implemented in Madden '96 for the Sega Genesis and gamers want to see it in the 32-Bit version.
The 32-Bit Madden will also feature team logos on the field and for the first time you will have a choice between right-and left-handed quarterbacks.
You will be able to create and trade players and you will be able to kneel, jump up or dive to catch fry errant pass.
In goal line situations you can now run for the hole and then dive over the top of the pile into the end zone.
Also for the first time, the referees are on the field and see them throw their penalty flags. They may even get involved in the play if they don't get out of the way on time.
As usual, there is an Exhibition, Regular Season and Playoff Mode. However, one to four players can compete this year.
There is no doubt that EA Sports with their latest version of Madden is hoping to recapture some of their lost gridiron glory.
We've only played this game for a very short time, and we'll be able to tell you more as we get some more trigger time on it
One thing is for certain: The game looks 100 times better than last year's version of Madden that was never released.
The EA Sports programmers have done their homework, and they know they have a formidable foe this year in Sony Interactive. Come back next month for more info on the video gridiron battles.
MANUFACTURER - Electronic Arts
THEME - Sport
NUMBER OF PLAYERS - 1 or 2
Download Madden '97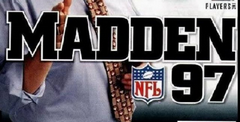 System requirements:
PC compatible
Operating systems: Windows 10/Windows 8/Windows 7/2000/Vista/WinXP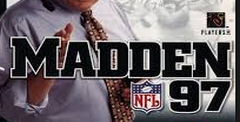 System requirements:
PC compatible
Operating systems: Windows 10/Windows 8/Windows 7/2000/Vista/WinXP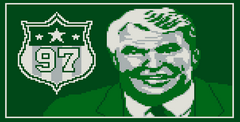 System requirements:
PC compatible
Operating systems: Windows 10/Windows 8/Windows 7/2000/Vista/WinXP
Game Reviews
The undisputed champion of 16-bit football is ready to kick off on the 32-bit systems! In the time since last year's embarrassing cancellation of Madden '96 (see "ProNews," March), EA Sports has been jamming on some impressive gridiron improvements, such as tuned-up gameplay and speed. In this early PlayStation version, things chugged along more slowly than in NFL Game-Day. Still, Madden has the potential to match or best GameDay by the time EA polishes it. If you're not pumped yet, Madden's features should do the trick: 140 teams, including historical greats, all-Maddens, and more; 200 plays; situational substitutions; numbers on the jerseys; rendered versions of all the pro stadiums; completely revamped graphics; and nine touchdown celebrations.
Overview
Ah, John Madden ... is there another name that brings so quickly to mind buffalo wings and athlete's foot spray ... and of course, football? EA Sports has enlisted Madden, Pat Summerall and a fair host of other NFL broadcast icons to put together Madden '97, a multimedia football extravaganza that comes as close as any football sim I've seen to replicating the game.
That's not to say it's just like watching the Cowboys and 49ers on the tube on Sunday afternoon, but the physics and sophistication of computerized football have come a long way since the 9-volt Radio Shack handhelds of my youth.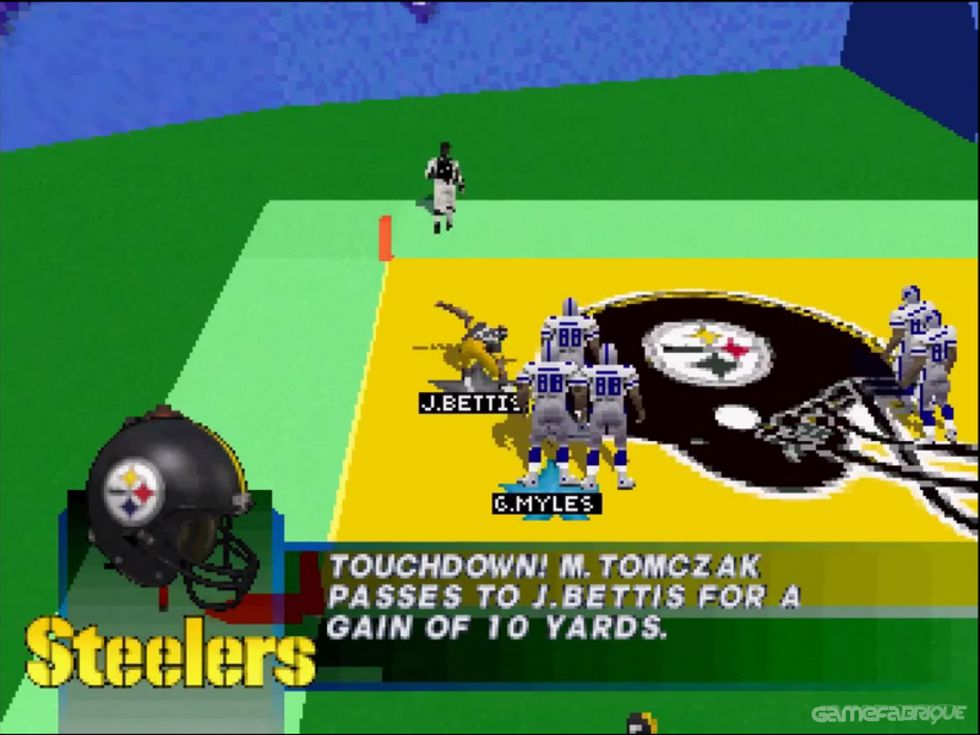 Gameplay
Madden '97 is as fun to look at as it is to play -- EA is the consummate name in computer sports games (although Sierra, Accolade and others give them a run for their money), and Madden '97 shows how well the EA folks understand their audience and the games they replicate.
Unlike some sports titles, EA always manages to get the players' unions and professional leagues to sanction the use of the actual player names, team names, logos, emblems, etc., and this adds a great deal to the game's level of realism. Also, EA does a great job of making good on their motto: "If it's in the game, it's in the game," meaning in a less than Zen way that their games take nothing away from the real turf and athleticism of the pros they've programmed in. Well, not quite, but pretty darn close ... close enough that there are times playing Madden '97 where you'll easily mistake what's on your computer screen for what's on the big screen down at the local pub when you're watching your favorite teams.
To get a sense of how realistic the play is, set the game to "pro" setting and try to wage an uphill battle against one of the powerhouse teams in the league (in "rookie" mode, the game is probably too easy for most players, and scores, individual performances, etc. are grossly inflated. I played Carolina against San Francisco and had a running back gain 431 yards en route to a 73-59 final ... in this mode your scores will look more like NCAA basketball games than NFL contests). In pro mode, the game is quite realistic -- defenses won't bite on the play you snookered them with moments earlier, and the average gain on most running plays and short passes is very accurate. You can play as either coach only, or as player and coach, and can control any player on your team at any time -- it's pretty cool to switch control to your nose tackle and blitz, say, John Elway as he tries to air one out late in the game only to kiss the frozen turf as you make him pay for that pump fake ...
Graphics
Graphics in Madden '97 are first-rate -- the flying camera angles, the player movements and the rich colors all add up to make this an excellent game visually. Action is smooth on a P-100 with all the details turned on, and the EA folks even allow you to set options for weather, shadows, fans in the stands and on and on. The only area for improvement would be in the actual appearance of a few player moves ... nobody has really managed to get human physics down pat in a football sim and you will notice some instances here where a player leaps or sidesteps in a fairly robotic motion. Not a major flaw, but just something to note.
Audio
While you might think that the most a football game would need would be a few grunts, groans and thunks to get by, once you hear the audio in Madden '97 you'll think differently -- they've included lots of ambient stadium sounds, QB audibles (you can actually audible a play change at the line), and a number of pad-popping, helmet-colliding audio effects that really add to the game.
Multiplayer
Not only does Madden '97 support 2-player head-to-head connections over a modem or network, EA provides you with a matchmaking service to find other players in your area free of charge. Their Multiplayer Matchup service allows you to enter your information into a database and immediately see who else in your local calling area is available to play (I found 79 listings in my area). This service lets you search multiple EA titles, so finding a human opponent for any EA title is a snap -- a very forward-thinking move on EA's part, and definitely worth checking out if you own any fairly recent EA game.
Documentation
Really outstanding! Included is not only the standard CD case pamphlet with the basics, but a full booklet on installing the game, and a huge poster-size wall chart of all the offensive and defensive plays (over 200 on each side of the line, and the ability to script as many more as you want), plus included on the 2nd CD is what EA calls "Madden University," a multimedia Football 101 course on offense, defense and the history of the game. Definitely above and beyond the call in this department.
System Requirements
Required: Windows 95 or MS DOS 5.0 or higher, Pentium 60 or faster, 8 MB RAM, 1 MB SVGA video, 2X CD-ROM drive, 40 MB disk space, 100% SoundBlaster compatible sound card, mouse. 9600 baud modem for head-to-head play.
Recommended: 16 MB RAM, Pentium 133 or higher, 54 MB disk space, SoundBlaster 16 sound card, Gravis Gamepad, 4X CD-ROM drive, 2 MB SVGA video card, 14.4 modem.
Bottom Line
Overall, Madden '97 rates a 90 out of 100 -- a definite recommendation for anybody who even thinks a computer football game might be fun. The graphics, audio and realism are all top notch, and EA has thrown in enough extra touches and customer-friendly considerations to warrant a look. This game should please die-hards and newcomers alike and is extremely easy to learn, but difficult to master -- my kind of game!
See Also
Viewing games 1 to 23