Obsidian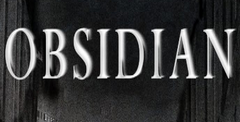 Click the "Install Game" button to initiate the file download and get compact download launcher. Locate the executable file in your local folder and begin the launcher to install your desired game.
a game by
Sega
Platform:
PC
Editor Rating:

8

/

10

, based on

1

review
User Rating:

8.7

/

10

-

3

votes
Rate this game:
See also:
Quest Games
Overview
As a veteran game designer, consultant and reviewer, I see an awful lot of software, so it is with considerable pause that I begin by saying that Obsidian is probably the very best game I have ever played of any genre. Frankly, even though I approached the game with high expectations, I was completely blown away by what I encountered. Every aspect of the game is filled with such innovation and polish that it seems to leave all the others in the dust. Some reviewers may be tempted to compare it to Myst, but they really are not even in the same ballpark. Rocket Science, the developer of this game marketed by SegaSoft, clearly has created a classic in the 5-CD game exploring four dream realms.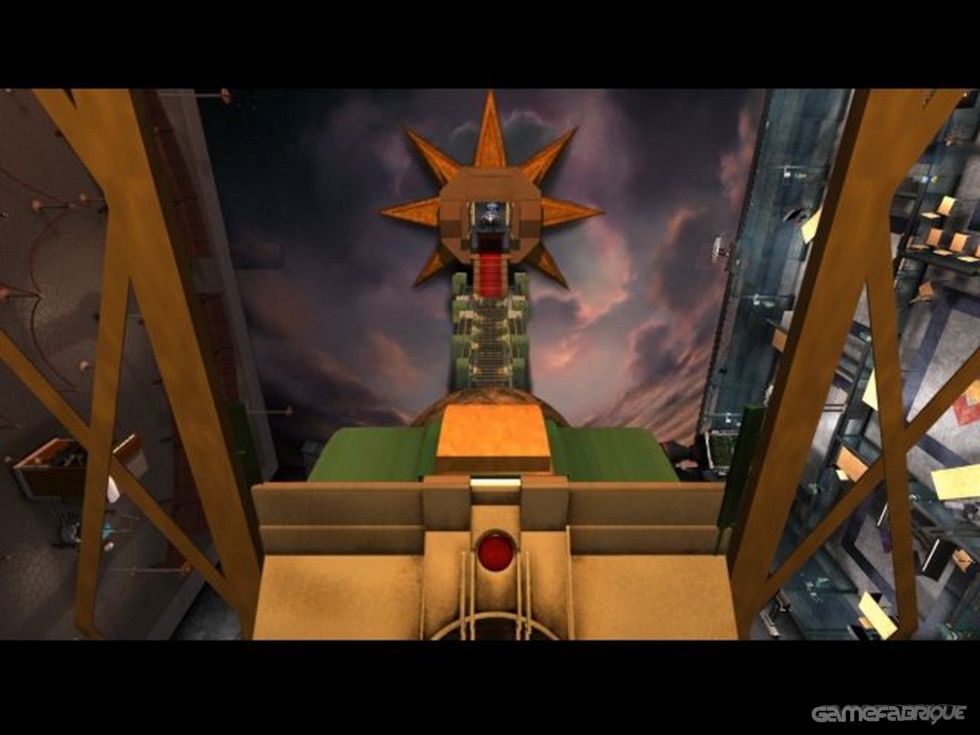 In the game you are Lilah (yes, a woman!), a scientist who, along with your partner Max, has successfully led the Ceres development team in creating a groundbreaking meteorological satellite. You decide to go camping on vacation in the Olympic Peninsula, and notice a small black crystal growing rapidly until it is a huge monolith extending hundreds of feet into the sky. The game begins when, after getting vital background information from her Personal Digital Assistant, Lilah enters the monolith code-named Obsidian in search of Max.
Once inside Obsidian (the long video sequence involving the entrance is truly spectacular), you are in a realm which is totally and wonderfully disorienting. Walls and ceilings can be floors, and floors can be walls or ceilings. One goes through a bureaucratic maze in which none of the usual rules apply. A key difference between Obsidian and other games of the Myst genre is that with these other games, one travels on a seemingly ordinary journey and on the way encounters some very intriguing discrete puzzles to be solved in order to continue; in Obsidian, the whole game is a puzzle where, for example, just figuring out how to ride an elevator or go up a ramp involves transforming normal physical principles. Thus there is no question that every "puzzle" is fully integrated into the game, as all of the challenges are exquisitely tied both to each other and the game plot. These mind-benders and the altering of laws of physics are done in an incredibly creative way, with no hackneyed repetition of tried-and-true puzzles of the type one would find in games like The 7th Guest. The story is full of subtle nuances, humor, and unexpected twists and turns. The whole experience is totally absorbing -- you really feel as though you are in a different universe with different premises operating.
Gameplay
The user interface and controls in this game are carefully designed and highly intuitive. While playing the game, running the mouse across each part of the screen reveals cursor icons, which control moving, examining or dragging objects, and using inventory items. Saving or restoring games is also a snap, as is changing music or sound effect volume levels.
The gameplay itself is intense, absorbing, and highly varied. There is always something unpredictable or spine-tingling around the corner. The experience of playing Obsidian is remarkably (and intentionally) like having a vivid dream, complete with the pervasive sense of uncontrollable disorientation and urgency.
Graphics
The graphics are simply the very best I have ever seen in any computer game. In other games that claim to employ 16-bit color, what I see is still not very crisp and seems barely to have more color depth than the traditional 8-bit, 256 colors that have become so standard in recent releases. In contrast, what I see in Obsidian, facilitated by the use of 32-bit QuickTime video technology, is consistently visually stunning, indeed overwhelming. Whereas in Myst you move though stills of a beautiful yet rendered forest, in Obsidian you begin by traveling in full-screen mode through an actual breathtakingly-enchanting forest, with all the detail and lighting effects you would expect to see in a nature film. Once having left the forest and entered the world of Obsidian, the extraordinary care, ingenuity, and detail in this artificial environment is impossible to describe.
Audio
Promotions for this game have made quite a bit out of the original musical score by Thomas Dolby, and well they should; it is both gorgeous and captivating, perfectly suited to the mood of Obsidian. In similar games of this genre like Myst, the musical score has played second fiddle to the sound effects, but clearly not so here, and all of the audio is audio CD quality. The sound effects here are also superb, realistic, and creative. I had a small problem when first testing the game with my Ensoniq SoundscapeVivo sound card, as the digital sound effects occasionally went out during gameplay, but that problem is now largely resolved.
System Requirement
Windows: Pentium 90 CPU, 4X CD-ROM Drive, 16 MB RAM, 16-bit video card (with 2 MB RAM strongly recommended), 16-bit sound card (with the SoundBlaster AWE32 strongly recommended), Windows 95.
Overall, these requirements are about as high as they get for games these days.
Documentation
The documentation for this game is relatively skimpy, with a brief user's guide containing essential information for installing and playing the game, containing a few hints thrown in cutely printed upside down. Noticeably missing from the manual is the usual section on the overview and background of the game. It would not be surprising to see a paperback guide to Obsidian emerge in the future.
Bottom Line
This incredibly original and engaging game is clearly a must-buy for anyone who wants to play in an atmosphere that stretches the imagination to the limit. Although I obviously love the game, I can see that for someone who is very down-to-earth and only likes playing familiar games with known rules, parameters, and strategies, Obsidian would be a real source of frustration. But, for the rest of us -- and I hope that is most of us -- this game is the ultimate in mental, visual, and auditory stimulation.
Download Obsidian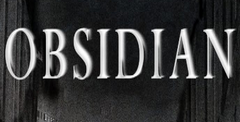 System requirements:
PC compatible
Operating systems: Windows 10/Windows 8/Windows 7/2000/Vista/WinXP