Red Dead Redemption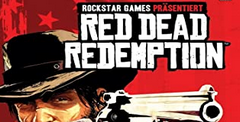 Download Red Dead Redemption and ride into the Wild West as former outlaw John Marston! Hunt down your former gang members, explore a vast open world, and experience the gritty, unforgiving world of the Old West. The adventure of a lifetime awaits – play now!
So, I have been looking at this blank page for a while to try and think how can I do justice to a game as epic as Red Dead Redemption? Right now if I had to give you a list of my top ten video games of all time, forget that top three video games of all time, this would be on there. Rockstar is one of the greatest video game studios of all time and for me, this is their absolute masterpiece. I have played through this game three times on Xbox 360 and twice on PlayStation 3, that is how much I adore this game.
A Good Man Can Make Bad Choices
It is the story of Red Dead Redemption that makes it so special. You play as an outlaw called John Marston who is one of the best protagonists I have ever played as. He has tried to leave his outlaw life behind him as he tries to make a go of it on his farm with his wife and son. His past catches up with him as the feds come calling and tell him that unless he goes and helps them arrest the members of his old gang, he can kiss his life goodbye.
It is such a well-written story that you truly care for John and you want him to have a good life. There are many interesting characters and story arcs as you progress through the game and they all add up to tell a truly epic tale.
The Road To Armadillo
Red Dead Redemption takes place on a massive fictional take on the Wild West and even Mexico. The game is that of your typical Rockstar open-world 3rd person action and adventure game. You have a ton of objectives to do. These will be highlighted on the map; you will take on quests for certain individuals and complete that story arc and then move onto the next one. Some parts of a certain character's story arc will not be available until others have been done. There is a ton of side content for you to do in the game. These range from missions for "strangers" to raiding hideout, hunting animals, collecting flowers, and more. There is just a ton of stuff for you to do in this game that it is going to take you a very long time to get through it. The awesome thing is that none of it ever felt like filler or a waste of time to me.
Style, But Without A Lack Of Substance
I think that Red Dead Redemption holds up incredibly well in the graphics department. This fictional version of the West is very diverse. You have lots of areas to go to such as the plains, a city that is being built, the woods, and even down south to Mexico. It makes for a very good-looking game and as you would expect from a Rockstar game, it is packed with little details.
The story of the game is great, but a huge reason it hits you so hard is because of the voice acting which is some of the best you will experience in a game. Even the smallest, most insignificant character is voiced very well in this game. The main cast though deliver performances as good as any movie you will ever see.
10
What else can I say about Red Dead Redemption that has not been said a million times before? There are some classic and beloved games that may be a tad on the overrated side, but this is not one of them. This is a game that is worthy of all the praise that it gets and even now this game holds up phenomenally well. I will say that if you have an Xbox One (not sure about an S or X) this is the best way you can play the game. It has better-looking textures slightly and the load times are greatly improved.
Pros:
This is one of the greatest games ever made
John Marston is an amazing protagonist
The story is phenomenal
The voice acting is some of the best in any video game
Cons:
Not a single thing is wrong with this game!
I wish there was a way to play it on the PlayStation 5
Download Red Dead Redemption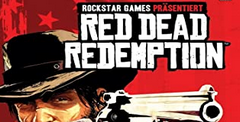 System requirements:
PC compatible
Operating systems: Windows 10/Windows 8/Windows 7/2000/Vista/WinXP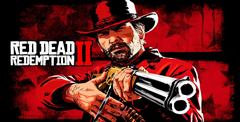 System requirements:
PC compatible
Operating systems: Windows 10/Windows 8/Windows 7/2000/Vista/WinXP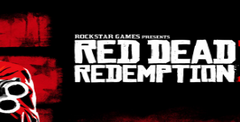 System requirements:
PC compatible
Operating systems: Windows 10/Windows 8/Windows 7/2000/Vista/WinXP
Playstation 3 Screenshots
See Also
Viewing games 1 to 8